Masae Shimoichi is an emerging Japanese artist, born in Kagoshima, Japan. Her artworks combine drawings on paper and electrical cords, in order to communicate a chemical or material reaction.
The artist had her first solo exhibition in January 2014, when her works were exhibited at the Metro Show in New York. She received great critical acclaim, and some of the renowned art collectors purchased her works. Masae also participated in Stephen Romano Gallery's inaugural show entitled Welcome to the Dreamtime in April, the follow up group exhibition Mysterium Cosmographicum later in 2014 and Abundantia Cornu Copiae in 2015.
Masae Shimoichi's Works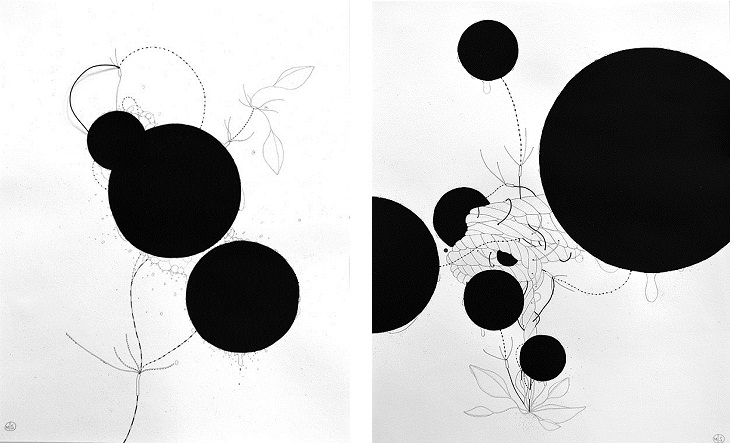 The artist is represented by Stephen Romano Gallery in New York, United States.
Masae Shimoichi lives and works in Setagaya-ku, Tokyo, Japan.
All images courtesy of the artist and Stephen Romano Gallery