Masakatsu Sashie is a Japanese artist best known for his orb paintings of fictional world, filled with futuristic warnings about human's tendencies for environmental dominance and over-consumption.
Masakatsu was born in 1974 in city of Kanazawa in Ishikawa Prefecture. He received a MFA from the Kanazaw College of Art in 2000. His birth town is widely known for its rich cultural traditions in arts and crafts. Kanazawa has very difficult geographical accessibility and it owns to this fact a rather unique culture development.
Masakatsu's Orb Painting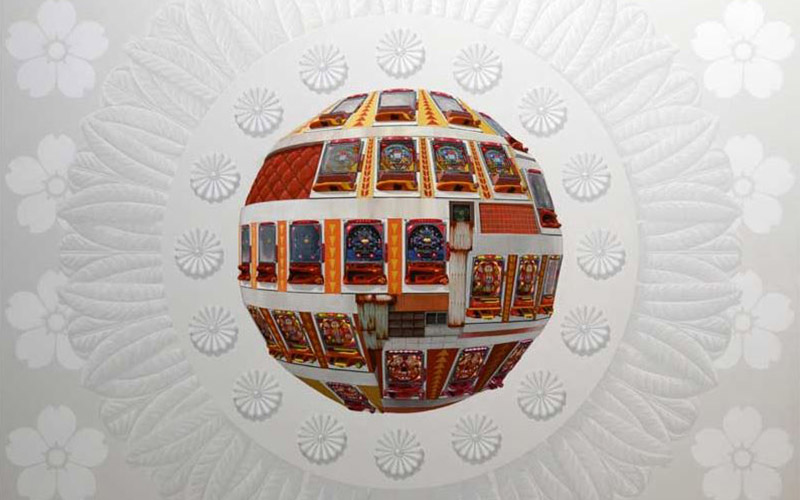 Sashie's artworks present an imaginary world depicting large, city-like spheres drifting above remains of a destroyed civilization. His gigantic orbs are created out of scraps of old constructions from the Showa-period (period of enlightened peace and harmony, period of radiant Japan during the time of reign of the Shōwa Emperor, Hirohito, from 1926 to 1989) and a pieces of mass production and mass consumption culture. Things like vending machines, pachinko parlors or fast food signs and video game components are woven into Masakatsu's imagery in his orb painting (creating an orb using a light source).
Wave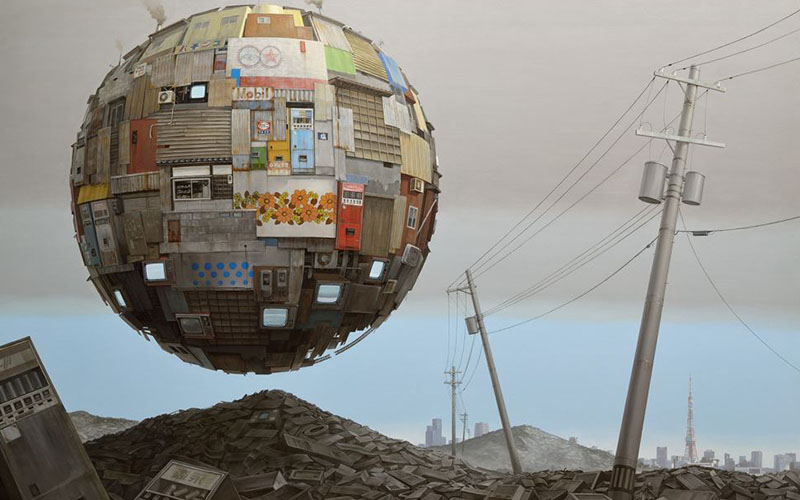 This artist is showing us what could and will happened to the world in the not so distant future, while still trying to open our eyes in effort to avoid his, most likely, prophetic vision.
Masakatsu's artworks has been exhibited all around Asia and United States, on such art fairs as The Armory Show in New York and Art Hong Kong.
The artist is represented by Jonathan LeVine Gallery from New York.
Masakatsu Sashie still lives in his native city of Kanazawa in Ishikawa Prefecture in Japan.
Images copyright © the artist