From painting and sculpture to installation, video art and performance, the body has been a source of inspirations for creatives over centuries. However, the way German artist Mathias Vef presents human body in his work is a completely new and unique. Fascinated by diversity and body modifications, he creates amazing photographic collages depicting the beauty he sees in things that on first sight might be repelling. He deconstructs and dissolves bodies of his subjects, destroys form and harmony to focus on atmosphere, tonality, subtle elements and the environment. What also characterize his practice is the use of GHB – a chemical dissolvent, but also a doping drug – on his prints.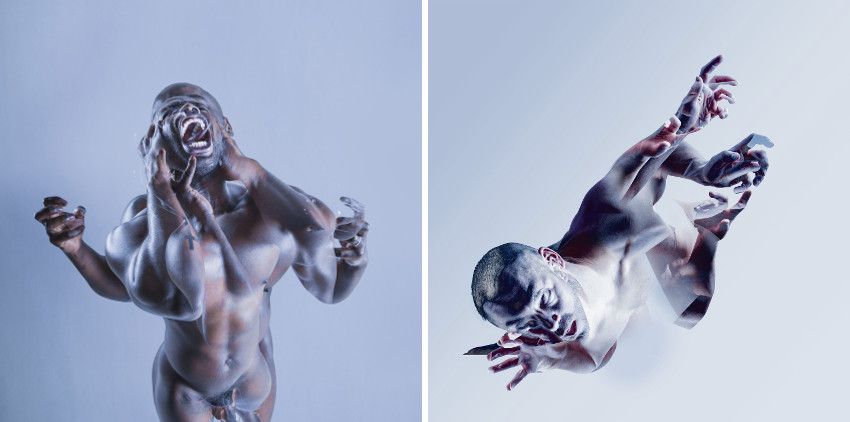 Early Career and Academic Background
Born in 1976, Mathias Vef moved to Berlin in the late 90s where he found himself surrounded by a dynamic creative environment and by people who worked in many unusual ways. He started to photograph, play with his old video camera or creat projections for clubs. Although he did it mainly just to have fun and do exciting experimental things, only after a while it led to exhibitions, so he decided to enroll art school. He graduated from the Mediadesign University of Applied Arts, Berlin in 2001. Later on, he moved to London where he studied at the Royal College of Arts in the class of Noam Toran and Anthony Dunne. They teach a form of speculative art and design inspired by robotics, genetic engineering and science fiction, among others.
In Berlin, the artist was inspired by a lot of unforeseen creativity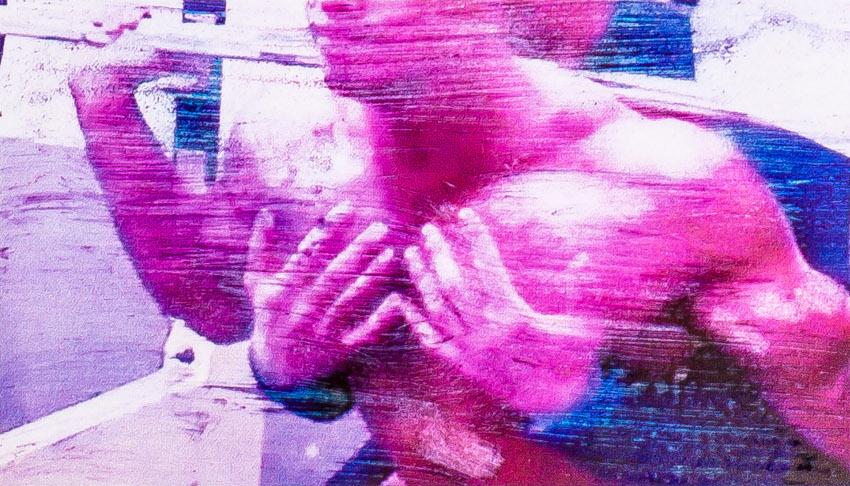 Body as an Expression of a Consciousness
Although his main media are computer and photography, Mathias Vef doesn't consider himself as a photographer as the images and portraits he shoots are mostly material to create his own new visual reality. Vef's style changed over the years, especially after he started to work digitally creating even more complex pieces. Most recently, he began to paint on his prints with GHB/GBL, a recreational drug and doping for bodybuilding, but also a chemical color remover that is used to clean buildings from graffiti or to work with. Vef changed his subjects many times, but since the beginning, he always got back to bodies and portraits. He prefers to work with models who see their bodies and themselves as something that is flexible and formable material, as an expression of a consciousness. In his own words: "To me it is a form of hacking the self, not being passive with something allegedly pure or god-given. I think that's why I like to take bodies apart and rearrange them in my work, both in the collaged and now with the GHB. To me, this hacking of a body and the self is also something where mainstream and subculture meets, a kind of discourse of deviance. This is where we discuss who we are and how and why."
He prefers to work with models who see their bodies as something that is flexible and formable material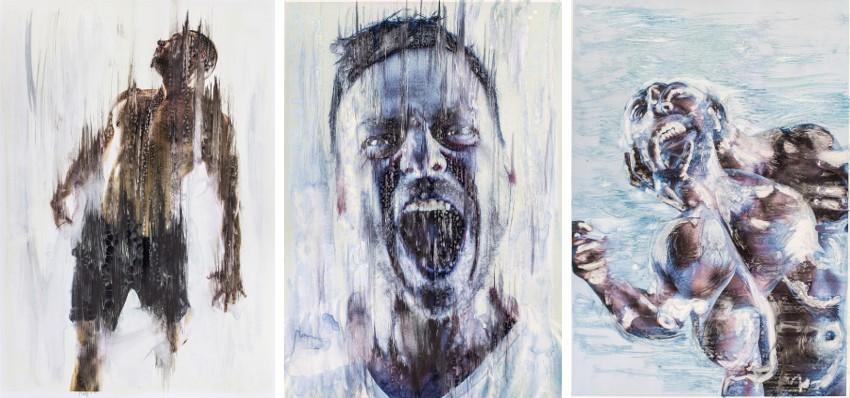 The Speculative Artist
Vef finds inspiration from a variety of resources, from going out and dancing to the images he captures on his own camera, as well as in other people's art like Sarah Schönfeld's urine-sculpture at Berghain, Marguerite Humeau's inflatable spaceships and mammoth sound sculptures or Ryan Trecartin's films and Desi Santiago's mix of fashion and sculpture. He is often referred as "speculative artist" as his creativity often comes from the curiosity of what may come. He thinks that the future will bring us more options – to create ourselves, our bodies, our surroundings – than ever before. To date, his pieces have been exhibited in many international shows in such galleries as Galeries Lafayette, Berlin, Display Gallery, Chrom Art, London, 3punts Gallery, Berlin, Menier Gallery, London and Royal College of Art, London.
Mathias Vef lives and works between London and Berlin.
Featured image: Mathias Vef in studio
All images courtesy of the artist