Matt Ritchie, also known as Matt136, is an American artist, illustrator and craftsman, known for his wood-cut miniatures. He has a bachelor's degree in Fine Art.
Since his early childhood years, Matt Ritchie has been drawing and creating all sorts of things, inspired mostly by sci-fi culture. He was fascinated with Star Wars series, Battlestar Galactica, Dungeons and Dragons and popular comic books, video games and cartoons.
Miniature hand-cut wood sculptures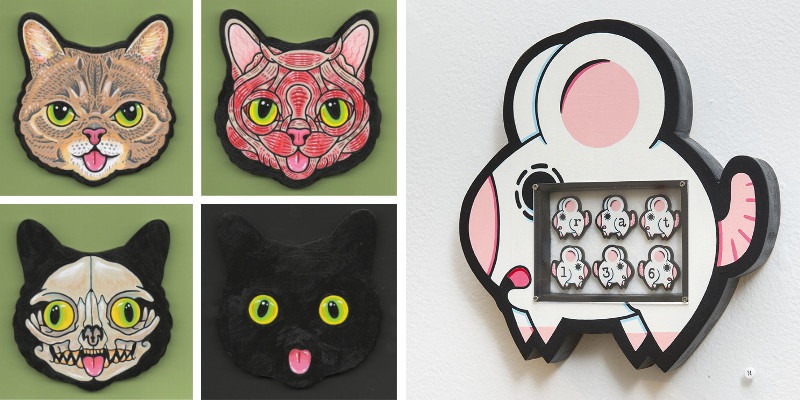 With no laser cutters involved, Matt hand carves, cuts and paints miniature wooden sculptures, depicting wide range of characters, from both his own imagination and different sub-cultures. His tiny flat paintings, no larger than the top digit of a finger, are placed on custom-shaped panels which are methodically organized, and grouped by size and color. As an example, Matt organized different artworks within color coded frames for his Confero solo show.
Matt never has a lack of ideas - his signature small hand-cut wood pieces are shaped in an eclectic array of creatures and characters, from famous guitars to rats and cats.
100 Guitars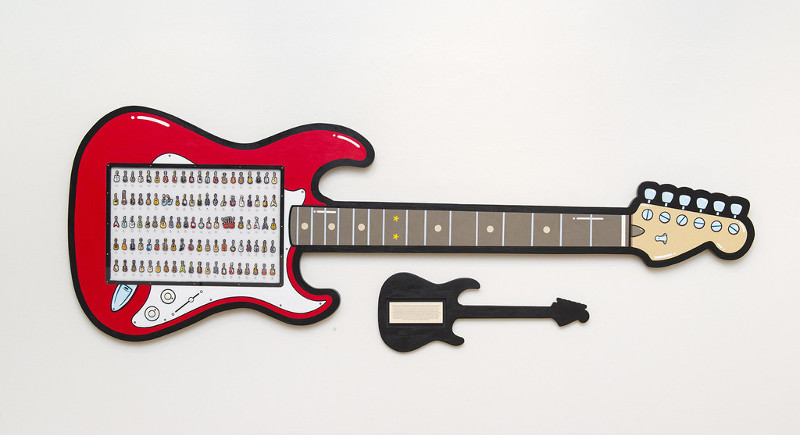 The Bay Area artist exhibited his work in many collective and one-man shows, including the Retrospectacle show and the noted solo exhibition titled Confero, which took place at Spoke Art Gallery located in San Francisco.
Art by Matt Ritchie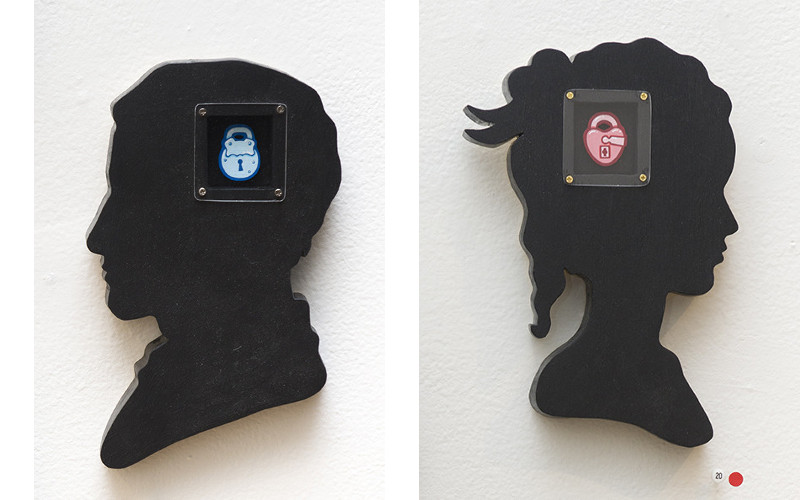 Recently, Ritchie started working alongside Zerofriends - the artist collective whose members include Alex Pardee and Dave Correia.
Matt Ritchie is represented by Spoke Art Gallery.
Matt Ritchie lives and works in Hayward, California.
Images courtesy of Spoke Art and the artist