Matteo Basilé is an Italian artist and photographer, whose captivating works merge opposing ideas such as beauty and grotesque, natural and artificial.
Matteo Basilé was born in 1974 in Rome, Italy. Raised in a family of artists, he has been exposed to the art world since his early age. Through his art, Matteo explores the relationship between East and West, a collision between tradition and modernity, sacred and profane. As one of the pioneers of digital art, Basilé uses avant-garde technology, constantly evolving in the process of both personal and social discovery. By blending digital culture with classical iconography, the artist re-invents the portrait.
Matteo Basile's Photography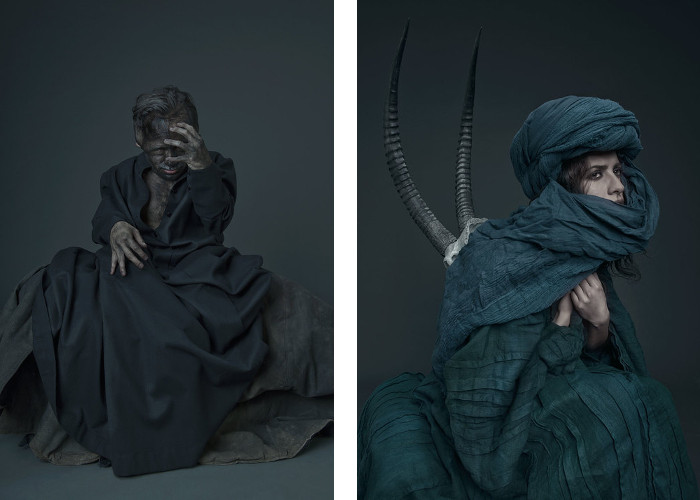 Dream-like atmosphere of Matteo Basilé's photography is emphasized by a clever use of color - black becomes the heir of ancient dramas common to Rembrandt's painting and Erwin Olaf's photography as well. The human form portrayed in his photography creates a bridge where the viewer can become a participant or an omnipresent entity.
THISORIENTED Series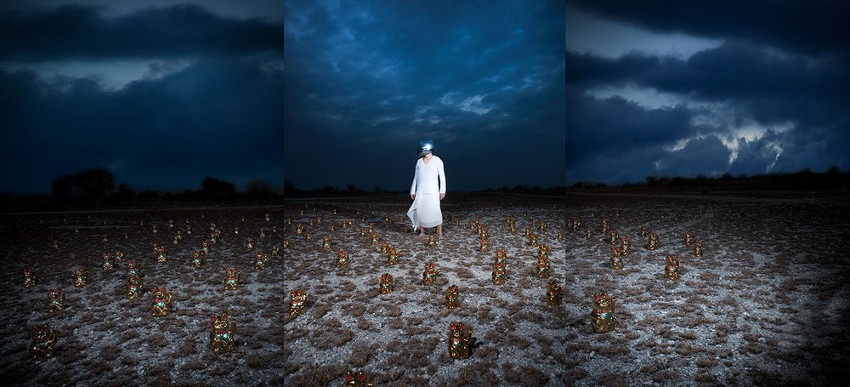 Basilé's work is divided in several chapters – The Saints are Coming (2007), THISORIENTED (2009), THISHUMANITY (2010), Landing (2012) and UNSEEN (2014). With each photo series, the artist tells a story of the nature of humankind. His THISHUMANITY series was inspired by the famous late Gothic triptych Paolo Uccello was commissioned to paint in 1438, The Battle of San Romano.
THISHUMANITY Series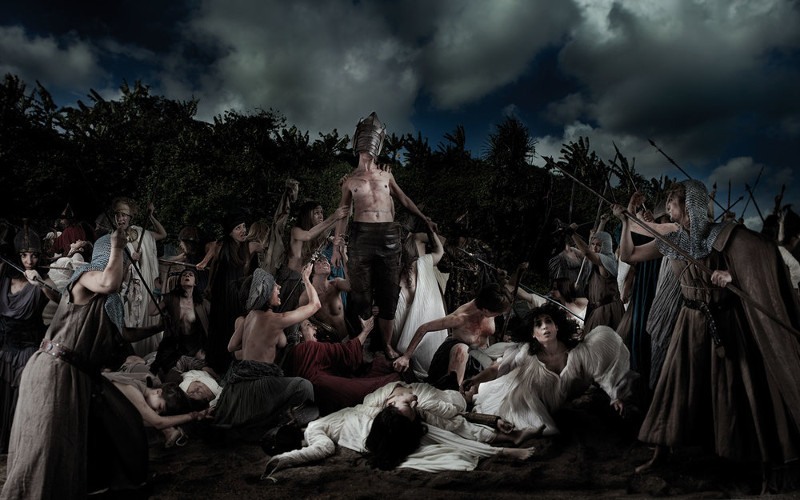 Since his first appearance on the art scene in 1996, Matteo had a consistent number of solo exhibitions as well as group shows both in Italy and abroad. Basilé's artworks have been exhibited in some of the most important art venues in Italy and abroad, such as his participation at the 53rd edition of the Venice Biennale. His first one-man show was held at the Il Ponte Contemporanea gallery in Rome. In addition, the artist has won the prestigious New York Prize at Columbia in 2002.
Basilé is currently represented by 999contemporary gallery, based in Rome.
Matteo Basilé lives and works in his hometown, Rome.
Featured image - photo credit Teresa Emanuele
Other images copyright © the artist