Matteo Nasini is an Italian artist who makes colorful sculptures as a physical representation of sound. Along with sculptures, he makes music. If nature could play an instrument it would sound like one of his works. He makes aeolian instruments, which are a special kind of strings, tied to a sound box, placed outside, so the wind could make the strings vibrate and create a sound. The instrument is named after the Greek god of wind, Aeolus. Nasini makes sculptures and photographs to complement his sound work. The images are inspired by the shape of sound waves, intertwined in their structured geometry.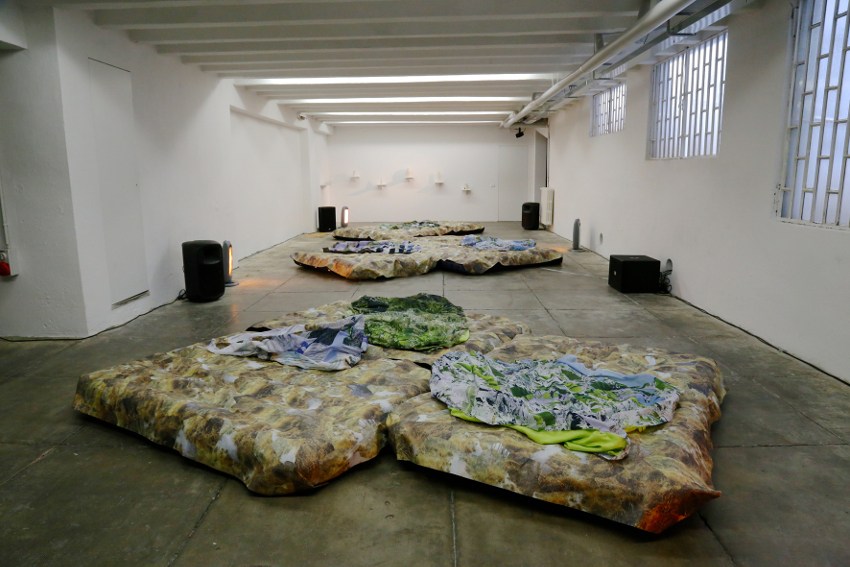 Sparkling Matter and Visualization of Music
Nasini was born in 1976 in Italy. He studied at the Conservatorio di Santa Cecilia in Rome where he earned a degree in double bass in 2002. He has a holistic approach to music and sound, where he uses his technical knowledge, combined with aesthetics. He makes visual representations of sound, relying on neuroscience, musicology, and visual art. In 2016, he had a solo exhibition in Milan, called Sparkling Matter where he showed his sculptures and visual art in synchronization with music. The idea was to transform the cerebral waves a person has while sleeping, into music, all happening live at the show. Using the electrical activity of the brain, he made sound waves.
Sculptures made of porcelain were complementing the sound of sleep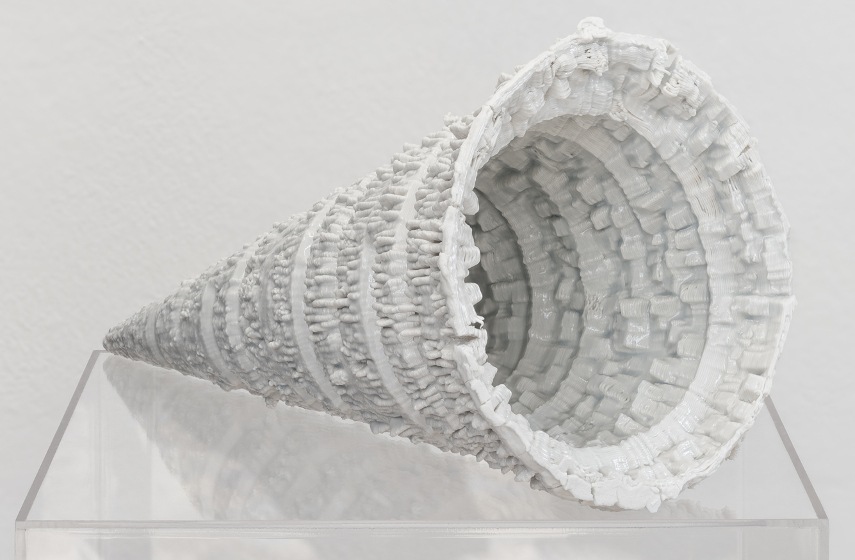 The Sound of Sleep
This kind of sound allows the listener to experience both personal and universal magic of sleeping. Entering the realm of subconscious, using neuroscience and music to transcend the physical space, Matteo Nasini offers a unique soundtrack of sleeping, giving the audience an opportunity to escape the everyday routine, and allow themselves to daydream. The same idea stands behind his visual art. Sculptures made of porcelain were complementing the sound of sleep. His wind sculptures, that are actually aeolian musical instruments, are made of strings and wood, steel and light metal. The artist makes his sculptures in order to invite the viewer into his world, but to allow them to bring their own interpretation of the exhibited pieces.
Wool exposes the secret to soft and sound sleep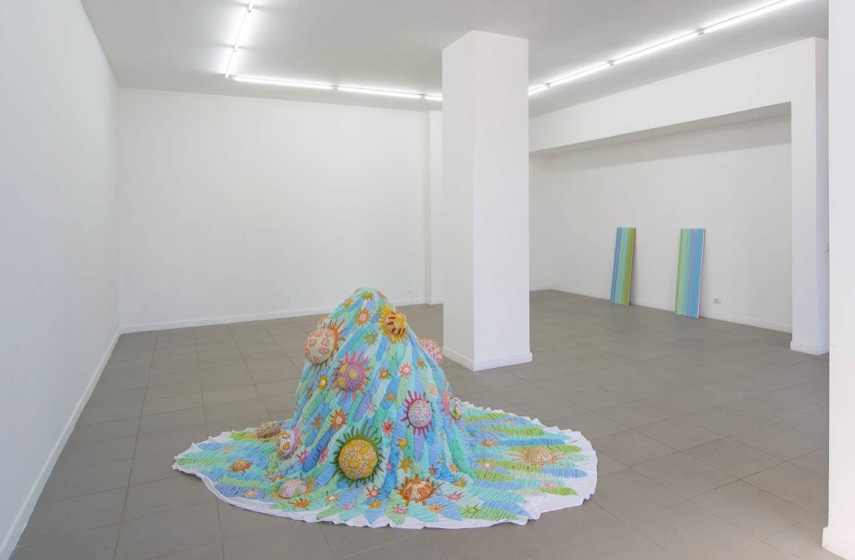 Where Dreams and Technology Unite
At his first solo exhibition, Sleepy Night from 2014, he used wool to make tapestries and sculptures, showing the different and diverse qualities of the material. Weaved and beautiful braided into an archaic looking tapestry, wool exposes the secret to soft and sound sleep, yet gives a dynamic and colorful structure of the perfect landscape, ideal for leisure time. The choice of material signifies the delicate nature of his subjects of sleep and dreams. Whether that is wool, soft and raw, natural and palpable, or ceramics, porcelain and strings, industrial, and cold, they all together depict the mythical universe of dreams, the technological evolution of mankind, and ingenious imagination of the artist.
Matteo Nasini lives and works in Rome, Italy.
Featured image: Matteo Nasini - Portrait of the artist, 2011, photo credits Artribune
All images courtesy of Matteo Nasini