Matthew Best is an American artist, best known for his paintings with a completely new way of depicting the body – a subject to internal and external forces.
Best earned his BFA in Painting at the University of Hartford Art School, and a MFA he received from the University of Massachusetts Amherst.
Burt Reynolds
Matthew Best paints, in his own words "to find desire, pain and pleasure". One simple study of yoga was the trigger for Best's artistic exploration. After joining the yoga, Best became increasingly aware of his body, all the experiences he has been through, both positive and negative – deepened and expanded.
The Moose Disco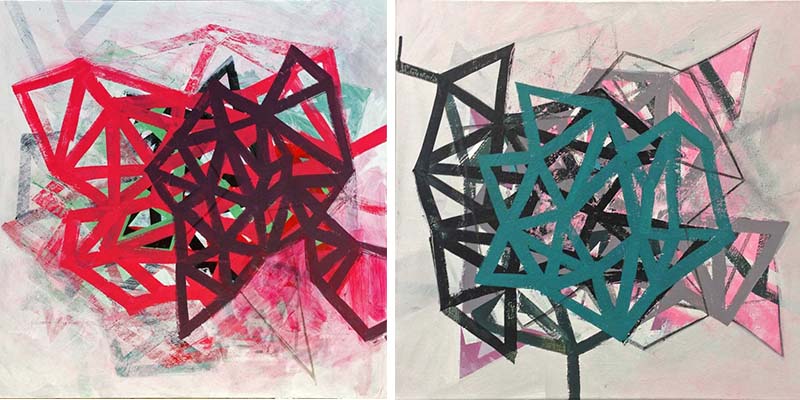 As yoga itself aims to create a balance, to sharpen the mental focus and strengthen physically – Matthew's paintings strive to do the same. With a great help of all five senses which have been competing for his attention, creating experiences this artist transmits to canvases - condensing moments of time onto a fixed surface.
He teaches at Three Rivers Community College in Norwich, Connecticut.
The artist is represented by EBK Gallery.
Matthew Best lives in Hartford.
Featured image: Matthew Best - Crystal City Art Wall, Supernature, 2006
All images copyright © the artist