Often having his work described as innovative and adventuresome, Stockholm-born artist Matthias van Arkel made a career out of creating elastic silicon sculptures/painting pieces, effectively being the only artist to paint in rubber. In order to praise full control over his work, van Arkel had to graduate from the prestigious University College of Arts, Crafts and Design in Stockholm, which is a terrific fact when you contemplate the sheer complicity and industrious demands this Swedish artist's works surely require. Although there are various definitions concerning Van Arkel's compositions and their artistic value, there is no denying that they are visually intriguing and striking objects that are able to take your breath away in a matter of seconds.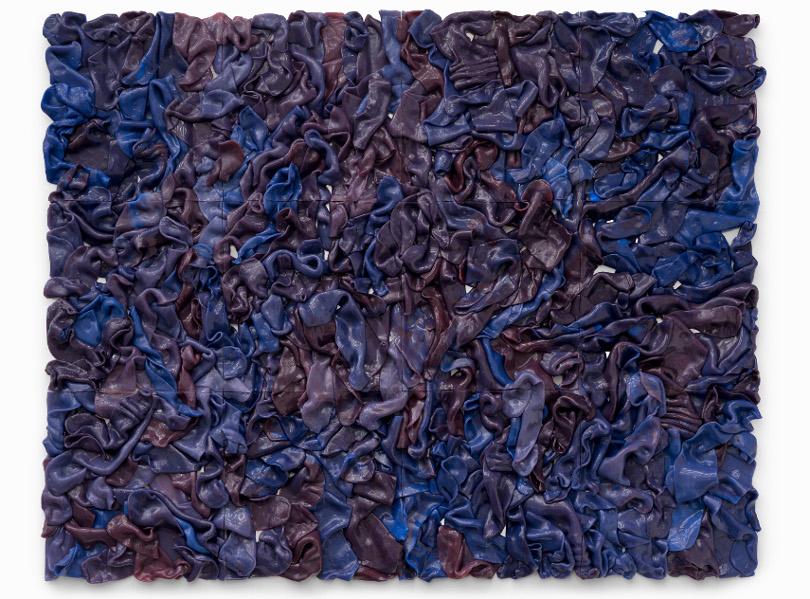 Combining Different Artistic Categories
Matthias van Arkel was born in Stockholm, Sweden, during the year of 1967 and has been exploring the notions of three-dimensional corporeality for the majority of his artistic career. Over time, he developed a technique out of using platinum silicone rubber in a way that it actually substitutes the traditional application of paint - this literally means van Arkel is as much of a painter as he is a sculptor. Although his works are made from an industrial material that can be bought literally in every workshop, Matthias van Arkel's artworks are handmade and highly original as the rubber is only used to express his creative vision. However, the interesting part is that despite the fact everything he authored is original, there is no visible trace of the artist's hands in any of Matthias's pieces - instead of an expected expressive signature, we are greeted with a highly systematic approach to his three-dimensional silicone paintings / sculptures. Technically speaking, Matthias van Arkel runs the rubber through rollers to generate colored strips and layers that are then arranged and organized in huge metal plates and ultimately vulcanized at high temperatures in a furnace. The entire process is, as was said before, quite industrious and it successfully blurs the line separating impulsive creation and factory assembling. Through the process of rolling out chunks of silicone, van Arkel creates elongated, flattened marks made of colorful rubbers that are later gathered together and turned into fascinating cubes, rectangles and squares. If we were to try and analyze Matthias's work from an art historian standpoint, one may be tempted to go after defining colors he uses - looking at van Arkel's palette, it may be logical to claim this artist tries to uphold the tradition of Abstract Expressionism. As a contrast and on the other hand, the industrial materials of his choice address Minimalism's object fashioned ideas of materiality and pigment. Ultimately, the surest bet to defining Matthias van Arkel's artwork is to say it is unique and unlike anything you've seen before, despite this sounding a bit pompous.
Matthias van Arkel displays an incredible uniqueness that makes looking for artists with similar works virtually impossible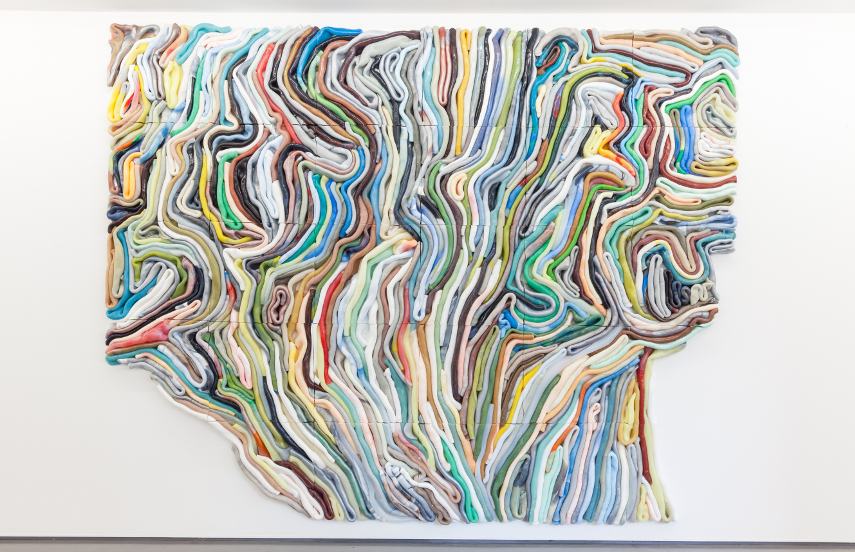 An Intriguing Art
Floating midway between painting and sculpture, Matthias' art is a special dynamic confluence of color and texture. This artist manages to straddle the realms of two fundamentally different art mediums pf painting and sculpting, working on a conceptual bridge between the shores of expression and function, intuition and process. Additionally, van Arkel successfully uses the materiality of paint itself as his main expression, virtually releasing it into the world through a strict method and complex machines. Simply put, this is a creative uniqueness at its modern finest.
The artist is represented by Unix Gallery.
Matthias van Arkel lives and works in Stockholm, Sweden, and New York, United States.
Featured image: Matthias van Arkel - Strip Painting HO, 2015 - Image via unixgallery.com
All images used for illustrative purposes only