Hailing from Brest, a city in Brittany, northwestern France, Matthieu Venot is a self-taught photographer who turns architectural details of his hometown into cleanly composed minimalist images that stand out from a deep blue sky. He plays with glazing façades, windows, bannisters, balconies, and similar elements of the urban environment, combining them with the pallid blue of the sky to create pure and original compositions. What's more appealing about his photography is the fact that his images are universal – although they portray specific place in the specific city, they could easily be images of the 1960s or 1970s buildings in any city on any golden and cloudless day.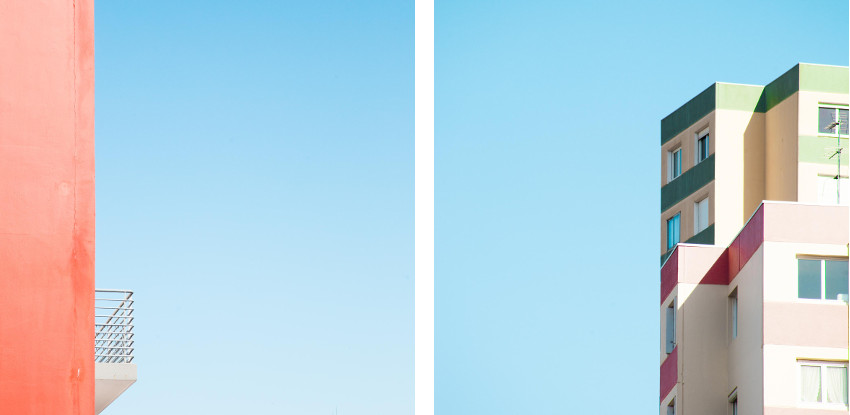 Venot's World of Details
Venot depicts neutral exteriors, devoid of human presence, filled with geometric forms and pastel colors. He has developed a distinctive minimal approach to convey a calming atmosphere where light and man-made architecture are a dominant force. In the series such as Prism, Urban Nautilus, Firework, and Who Wants Sky, Matthieu uses the blue of the sky as a background to emphasize the beauty and the thrill of modern constructions. His photographs give an optimistic view of reality. By taking points from architecture, facades, colors, and shapes, he tries to trigger the viewers' imagination and unveil a whole new world of details that often go unnoticed by human eyes.
Venot's photographs give an optimistic view of reality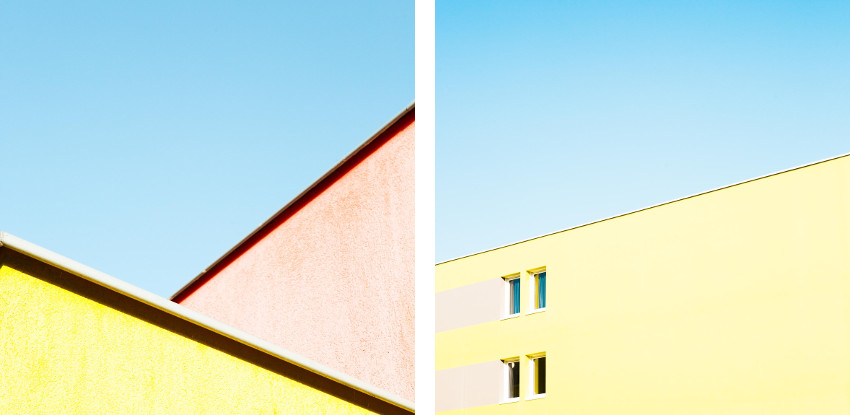 From Music to Photography
Matthieu Venot started taking pictures in 2009, but it was not until the early part of 2014 that he seriously began working on photography. He left his job as a sound engineer to work on photography projects in and about his hometown of Brest. Belonging to the generation of artists who have gained quite the reputation thanks to social media, Venot's extraordinarily beautiful and stunning pictures have rapidly created a keen interest amongst the fans of online art. The popularity of his Instagram account with more than 70,000 followers has attracted many different media both in France and abroad, which transmit his photographs and contribute to its diffusion.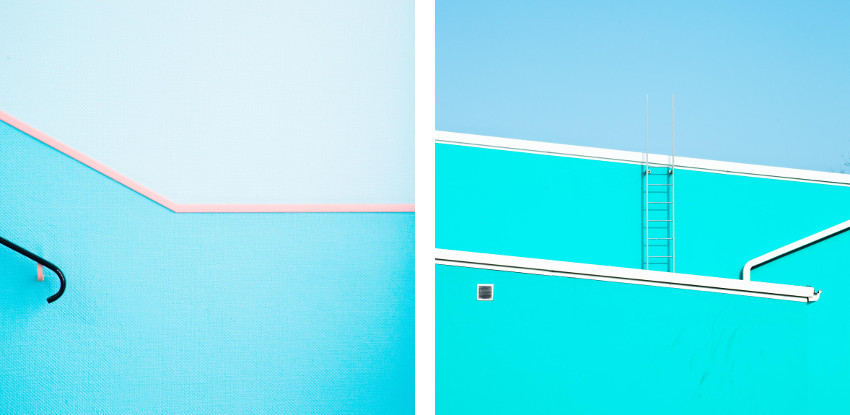 Aesthetic Value of Architecture
Attracted by a rare colour, a different shape or texture, or sometimes shade, Matthieu leaves aside functionality and emphasizes the aesthetic value of the buildings and their integral parts. The phantasmagorical quality is built by the artist's choice of bright color palettes and luminous lines that convey the calmness and steadiness. Since Venot's start in 2009, his outstanding and geometric photographs have expanded to show other cities in France and throughout the globe.
The artist is represented by Artistics Gallery.
Matthieu Venot lives and works in Brest, France.
Featured image: Matthieu Venot - Untitled 2 (detail), Urban Nautilus series, 2014
All images courtesy of the artist and Artistic Gallery