We live in weird times. At some point (and it's not really clear how and when it happened) the definition of what art is quietly disappeared. So quietly that no one even noticed. Well, admittedly, some people did notice something and Matty Mo was one of them. Thanks to an awkward set of circumstances, Matty Mo, aka The Most Famous Artist,  grabbed a pot of gold at the end of the rainbow. Once successful entrepreneur who ruined his own business by chance (got filmed naked, drunk and what-not), managed to rise from the ashes as an even more successful artist.
Always Look on the Bright Side...
So what is Matty Mo's secret? Once his advertising career got ruined because of those compromising photos that leaked to the media, he didn't lock himself up in his apartment to cry and get drunk over his misfortune. However, truth be told, this accident of his wasn't that small. He was the CEO of a social advertising technology business and worked in San Francisco, New York, even London. Nevertheless, after the glitch with those embarrassing photos, he quickly got back to his feet, maybe because he's not really an artsy type. To put it better this way - artsy or not, Mo's surely not being sentimental over his failures. Instead of leaping to death from the Golden Gate bridge, Mo spent some time visiting flea markets, looking for art pieces he can recycle and sell. Of course, he didn't mean to sell these pieces the way he bought them. Instagram became Mo's primary flea market and according to the number of his followers, he's doing very well. Terribly well, in fact.
Matty Mo has spent some time visiting flea markets, looking for art pieces he can recycle and sell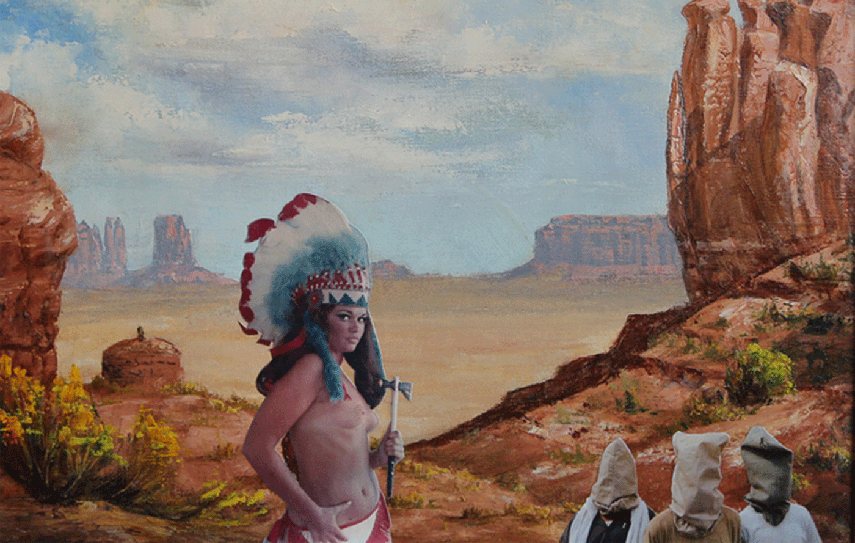 Appropriation 2.0
What Matty Mo does had happened before in the world of art and it happened many times. It is called appropriation. That's more of a polished way to name stealing, changing and subverting the meaning of the existing artwork. But let's not enter the debate on appropriation - what's important here is that Mo's way to enrich (or precisely speaking violate) those paintings found at flea market includes mainly adding some funny or random elements, such as human figures, symbols or text, so that he can achieve a meme-look. Memes are some of the most trendy things around - just remember Grumpy Cat and similar characters. Anyways, whatever Mo is doing to these shabby or tacky paintings found at flea markets, it works. The same goes for his street art, which is colorful and flashy. That's the reason why younger generations, raised on Facebook and Instagram, are going nuts after Mo's work. His uber popular mural in Venice Beach is called the most instagrammable wall, for a good reason. Mo has recently signed the lease on a massive studio space in LA in the arts district and he wants to make it Warhol Factory for the 21st century - an almighty mix of art labs and galleries, production center and coworking space.

So-called most instagrammable corner of the world, thanks to Matty Mo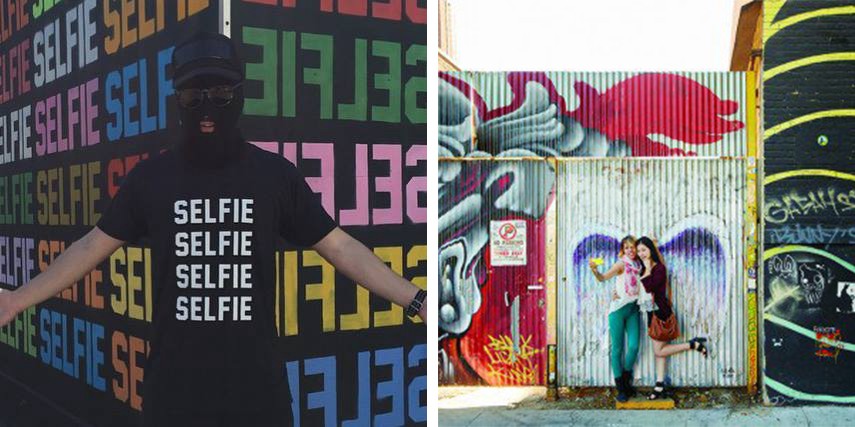 Think Like an Entrepreneur
Sometimes, you're better off knowing how to sell your art than spending a lot of time brainstorming various ideas and trying to create something special. Matty Mo's art is not special in any artistic way - it's all been done before. However, he has a huge advantage over many people in the realm of arts, because he knows the power of social media and how to reach his target audience in the most effective possible ways. We don't know for how long is Mo going to stay the Most Famous Artist and if he plans on visiting flea markets every Sunday morning in the next ten years or so, but it doesn't even matter. He's already been to hell and back and he knows how to play the game.
Matty Mo lives and works in Los Angeles, California.
Featured image: Portrait of Matty Mo - photo credit Hayo Magazine
All images used for illustrative purpose only.