Maurice Fanciello is a French contemporary artist who composes his paintings like an embroiderer or tapestry maker, and his pieces are technically elaborate.
He was born in 1954, in Port de Bouc, a city located in southern France. Interested in art since an early age, he created his first oil painting on wood panel in 1964. In 1967 Fanciello participated in several shows, but he put his career on pause until the early 1980's when he decided to devote himself to his artistic pursuits.
Paintings by Maurice Fanciello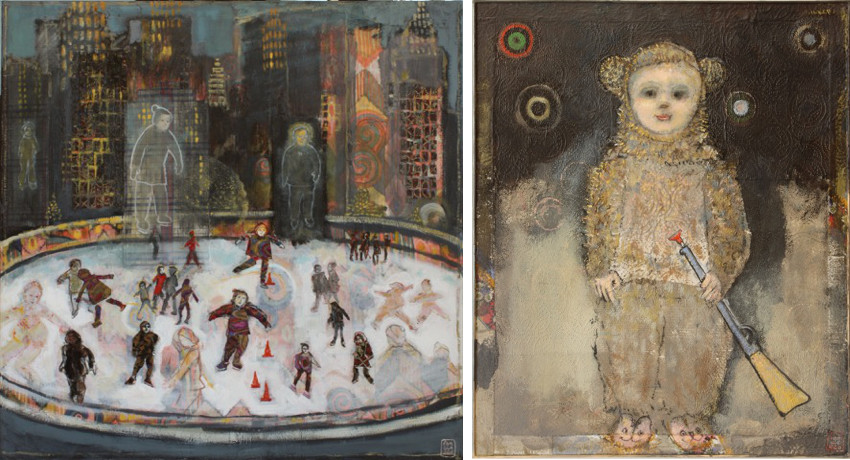 The artist retained from his childhood an admiring gaze on things and people. His patchworks of painted tissues, and collages of different kinds cover a wide range of topics – from small portraits, maternity, blank, bus travel, boats and checkered images, to comics that give the viewer a sense of peering into a whole new world of mysterious and unexplored places.
I believe my paintings are full of compassion but do not feel sad, because from time to time the chilhood's spirit transcends the hard images of life. - M.Fanciello
He has participated in numerous individual and collective exhibitions in galleries throughout France and beyond including Galerie Artemisia, New-York; Galerie du Temple, Lourmarin; Galerie Andiamo, Marseille; Galerie Turbulences, Nice; Galerie Berlioz, Sausset-les-Pins, Galerie Jouvène, Marseille
and others.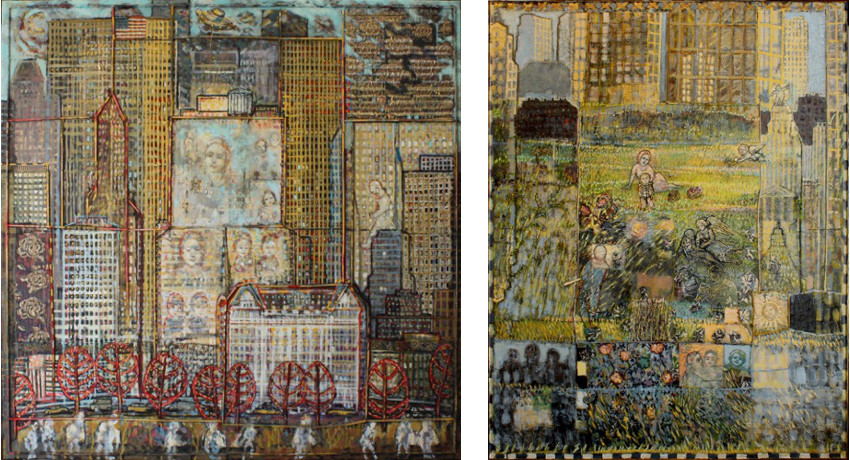 The artist is based in Port de Bouc.
Images copyright © the artist