Max Gärtner is a Spanish/German contemporary artist who makes stunning paper cut outs infused with strong graphic design elements.
After completing his Graphic Arts degree in Barcelona in 2008, he went on to become a well-respected illustrator and graphic designers. He was also involved in various projects with the Barcelona-based art collective Barri Groc.
Paper Cut Pinned to Backboard by Max Gärtner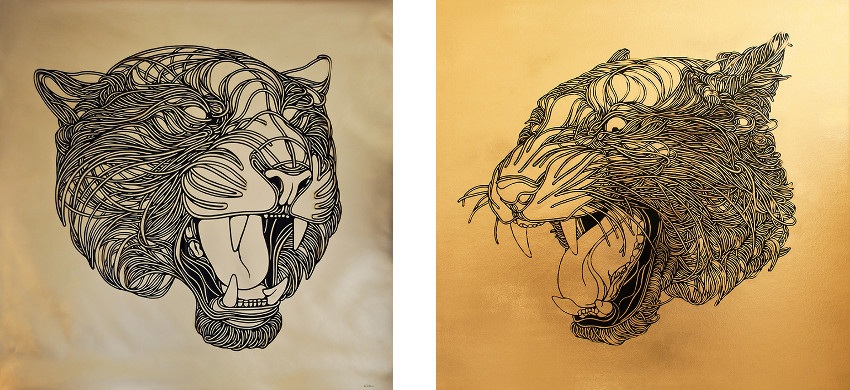 Since 2012 the artist lives in Berlin and further develops his artistic skills and expressions. With his graphically abstract representations of the animal kingdom the artist examines the relationship of the natural and the supernatural.
The portraits of animals such as jaguars, lionesses, and the wings of birds are created using carefully cut paper in impressive detail that are then mounted and framed. His fascination with animal species makes him explore artistic expression that disregards any boundaries set by natural science. His art is free, original and exquisite.
He also makes laser cut art and screenprints, all in a style similar to his paper cuts.
Artworks by Gärtner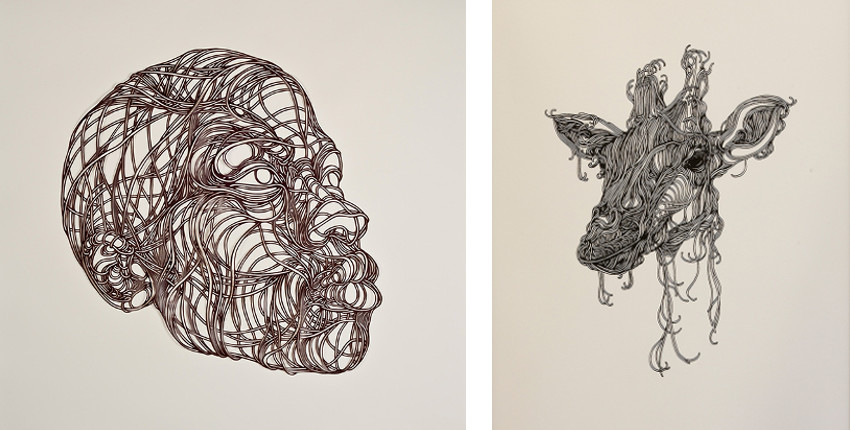 He has participated in many individual and collective exhibitions at many galleries in Berlin including Platoon Kunsthalle, Bold Room, Kaufhaus Jandorf, and Julia Raab Gallery, as well as beyond at La Plataforma Gallery, Barcelona; the MARCO Museum of Contemporary Arts in Monterrey, Mexico; Millerntor Gallery, Hamburg; Victor Lope Gallery, Barcelona; and Gaite Lyrique Museum, Paris, among others.
He is represented by BC Gallery in Berlin. One of his latest solo show at BC Gallery - No Lie in Fire - was held in November 2014.
Max Gärtner lives and works in Berlin, Germany.
All images copyright © the artist