The whole art practice of Medra is rounded by his early experiences from the streets when the whole genre was just starting to develop. By carefully selecting locations, color palette and creating the particular style of lettering, Medra really soon became some kind of street hero. With patience and courage, he developed his personal aesthetic despite the certain social pressures of street art not being relevant enough. Appearing in a variety of different formats including posters, logos, record sleeves, show sets, exhibitions, studios, and performance art, Medra showcases just how versatile contemporary art production is.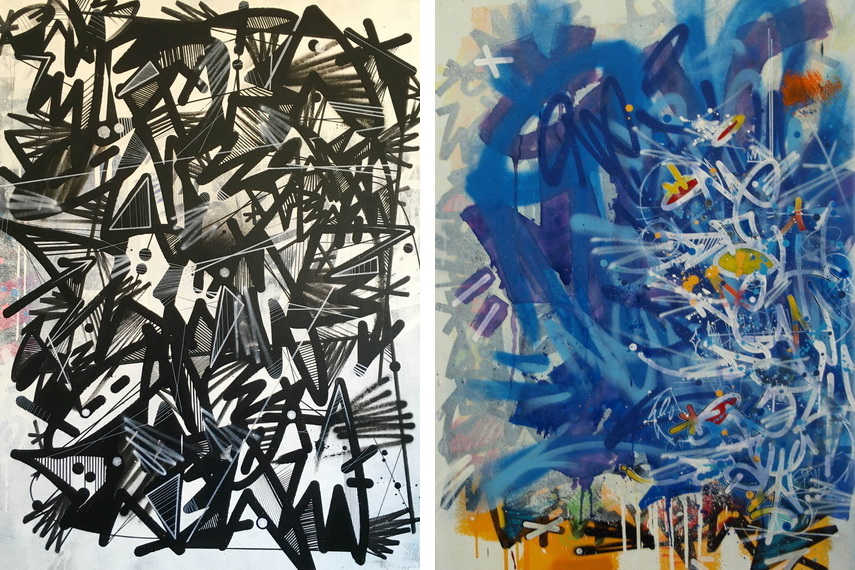 From Rebellious Teenager To Acclaimed Graffiti Master
Medra was born in Vitry Sur Seine in 1972 and grew up in Orly. He attended school for advertising, but the defining factor in his youth was the hip-hop movement of the 90s when he discovered urban wastelands and railway tracks. During this era, he was a member of several different collectives from the southern suburbs and was affiliated with rappers who included Different Teep and MC Solaar. His first graffiti was created with the support of his sidekick at the time, Daddy Morry. Over the years, as his experience grew, his work developed a more assertive style, appearing in a variety of different formats including posters, logos, record sleeves, show sets, exhibitions, studios and performance art.
Specific approach to coloring and forms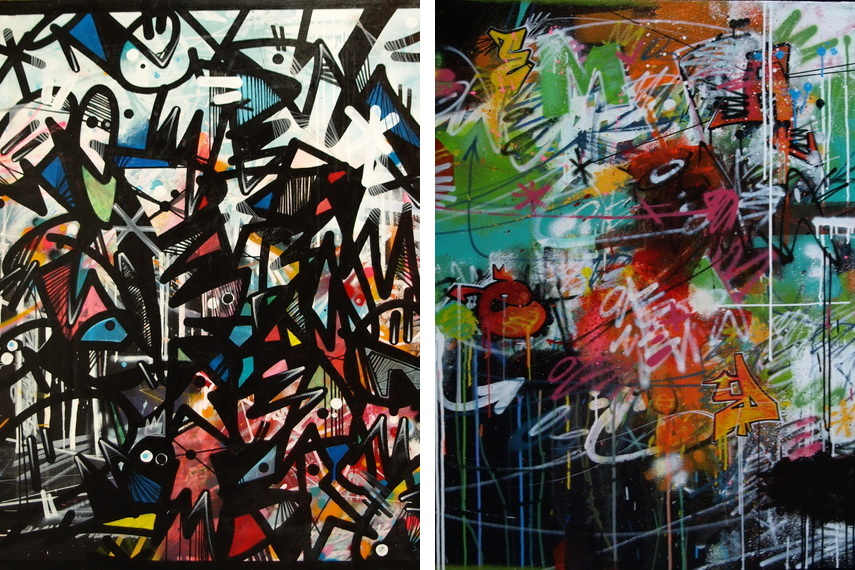 The Style of Medra
The influence of certain art phenomenon like Cubism or Abstract Expressionism is rather notable. Whether he is splashing the color, using the dripping technique or simply carefully grouping the forms, with each new work Medra was on step forward to creating authentic visual language. The strokes of brush seem to imitate the spray technique, so the whole gesture is rather reminiscent of the past experiences, yet with a little twist on the shift of media.
Medra is one of the pioneers of French graffiti art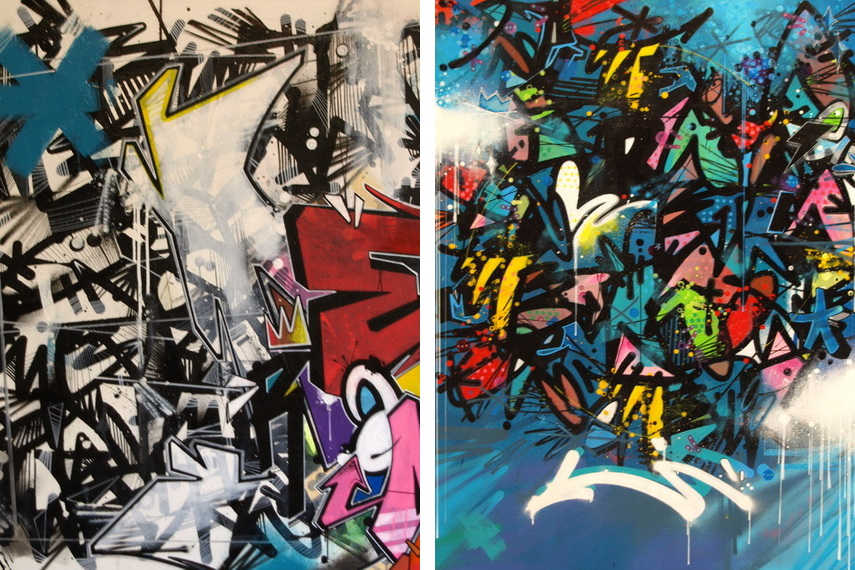 The Continuous Presence of Medra
In the new era, Medra's work features an explosive, colorful painting style that is distinctively and decisively urban meaning that it has not changed but just progressed to more sophisticated expression. Medra has shown his works in various solo and group exhibition, and will be part of the upcoming retrospective exhibition titled Kandinsky was my roommate, which makes a connection between the generation of early urban artist and avant-garde tendencies from the 20's. All along with legends like Toxic, Futura and Rammellzee, Medra was definitely one of the most and inspiring artists of the genre and still is.
Medra lives and works in Paris.
Featured image: Medra - Untitled (detail), 2016 - image via auction.tajan.com
All images used are courtesy of Open art galerie