Megan Puls is an Australian artist who works in ceramics. Puls is one of the most successful ceramics artist in her country, whose works have been extensively exhibited, awarded and acquired by both Australian and international collectors. She is inspired by the ever changing natural landscape around her,  particularly the wetlands. The organic shapes of her works echo the beauty and complexity of our ecosystem, telling the story of birdlife, ocean waves and sand creatures. Her series explore the environmental themes such as water conservation and soil strata. The artist likes to combine different clays and found objects, so as to portray the connection between flora and fauna in the tidal zone.
Ebb Tide Series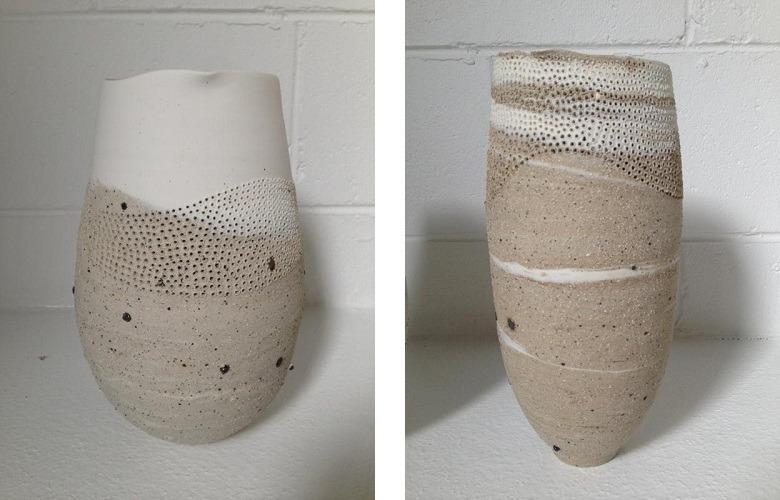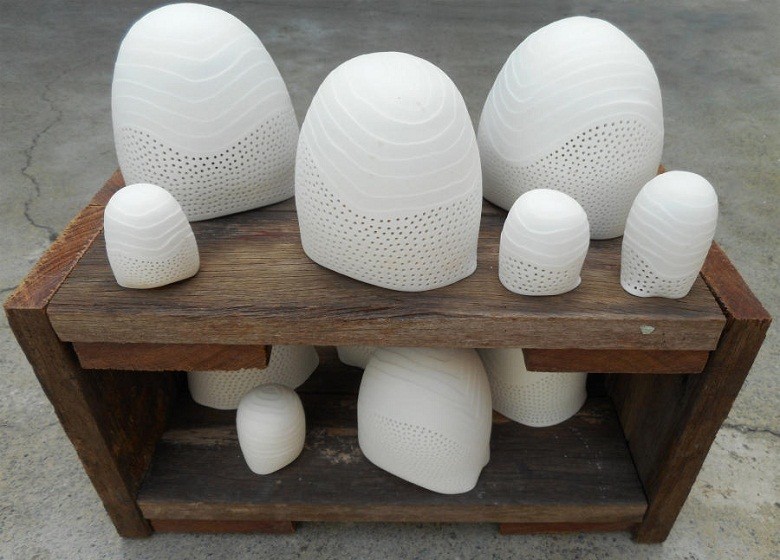 Megan Puls received numerous awards in her career, such as the Josephine Ulrick Ceramic Art Award for the series titled After Waters Flow. She was also the winner of 2014 Jindivik Sculpture Awards for Best Use of Traditional Materials, John Villiers Waltzing Matilda Outback Art Show in 2014, and the Overall Winner of the Gold Coast Potter's Annual Members Exhibition in 2013, with her work Habitat from the Ebb Tide series. Her work is featured in many collections, such as Gold Coast Potters Association, Pan Macmillan Australia, Telstra, Toowoomba Grammar Boys School, Gold Coast City Art Gallery, and the one of Fleur Schell.
Travelling North Series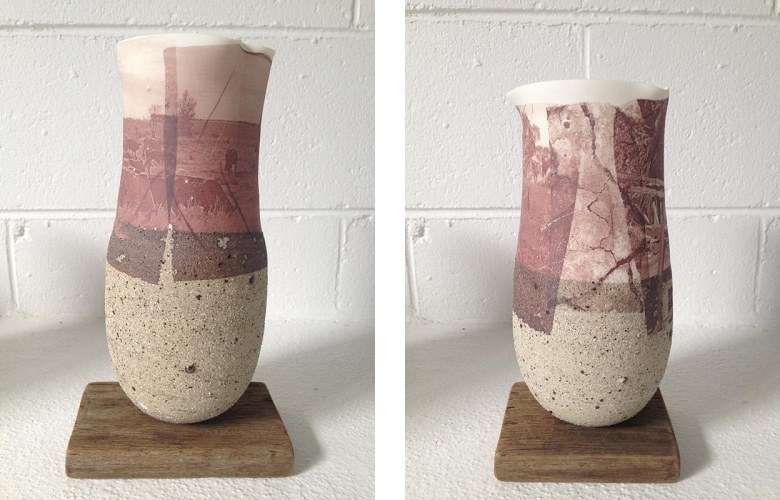 The artist is represented by 19 Karen Contemporary Artspace in Gold Coast, Australia.
Megan Puls lives and works in Gold Coast, Queensland, Australia.
All images copyright © the artist