Meki is Peruvian street artist who makes lively and flashy murals of cats and dogs. Her joyful murals adorn the walls of her hometown Lima, and various cities in South America, and Europe. She embraced the cultural diversity of her community and incorporated many distinctive techniques into her work. Meki used several different tools and styles, but her favorite is old school street style that includes tagging. Her graffiti are colorful, playful, funny and fun. This artist deeply believes that the happiness lies in doing what you love, and her love for graffiti and murals will not fade anytime soon.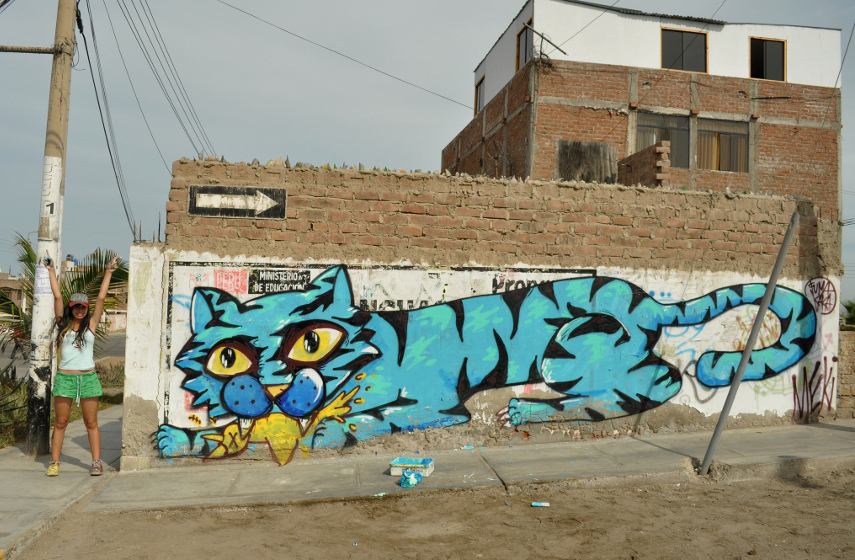 Childhood Fascination with Graffiti
Meki became interested in art when she was a child. She had a practice of drawing every day. As she grew up, so did her appetite for artistic expression. Ever since she saw her first graffiti on a train she knew that her life goal is to paint on the streets. Meki studied anthropology and spent her college years painting and writing. Her signature images are funny drawings of cats and dogs, and other animals depicted in colorful and cartoonish style. Meki made her alias from a childhood nickname and she tags almost all of her graffiti.
Meki's graffiti are colorful, playful, funny and fun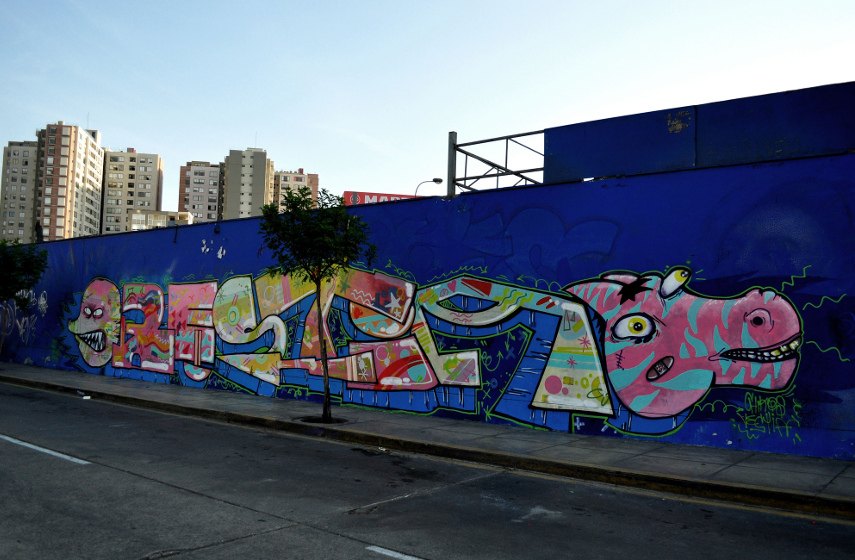 Inspired by the Everyday Beauty of Living
She is no stranger to experimenting in terms of tools and style, and few times she has been painting with large paint canisters, but mostly uses spray paint. The artist painted in European cities, but in her hometown Lima, she feels most comfortable. She is active in the street art scene, and for a few years, she worked with the group of other female artists called Chafe. She finds inspiration in ordinary things but does not take life for granted. Everything that surrounds her can be used for creative purposes. Her education deeply influenced her style and helped her to get a broader perspective on people and culture.
The artist finds inspiration in everyday beauty of living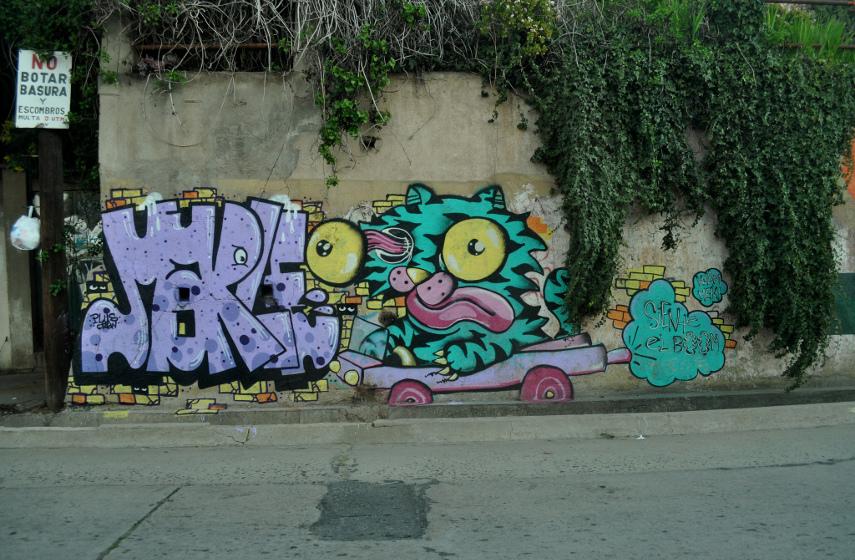 Powered by Adrenaline and Freedom
Along with graffiti and murals, she has been working on an adaptation of children's novel Where the Wild Things Are into a theater play. Even though she has been working for a quite some time in galleries, she thrives on the freedom and energy of the streets. When she paints she needs freedom and feedback and there is no better place to fill up with positive energy and adrenaline than the outdoors of a beautiful city. With her positive attitude and optimistic nature, she makes the city streets even more beautiful and appealing.
Meki lives and works in Lima, Peru.
All images © Meki
Featured image: Meki - Estadio Nacional, 2012