Melanie Comber is a British contemporary artist known for her abstract paintings that often appear as aerial views of anonymous landscape – the lunar surface – or vice versa, macro photographs of such textures as wood or sand. Comber layers different ratios of oil paint to pigment, giving a rich coloration with a unique, striking matte textured finish. Once applied, she adds a third dimension to her artworks by carving haptic patterns that remind the viewer of terrestrial scenes of beaches, roads, and other landscapes.
Comber's paintings often appear as aerial views of anonymous landscape

Melanie Comber was born in England's capital where she received her master's degree from Chelsea College of Art in 1994. The British artist has participated in many individual and collective shows and art festivals in the United Kingdom including at Fine Art Society; Blue Gallery; Kowalsky Gallery; Gallery Fine; as well as beyond, at Cat Street Gallery, Hong Kong; Kitchen Projects, Siberia; David Koetser Gallery, Zurich. Her work is featured in numerous notable collections and institutions including Deustche Bank, RBS, Hiscox, and The David Roberts Foundation.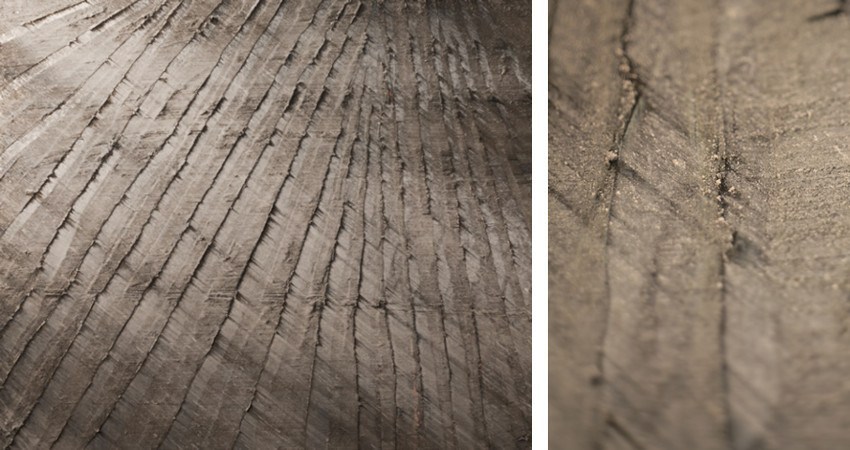 The artist is represented by Unix Gallery in London and The Cat Street Gallery in Hong Kong.
Melanie Comber lives and works in the United Kingdom.
Featured image: Melanie Comber - Cartwheeler
Images copyright © Melanie Comber