Melissa Hartley is an Australian self-taught artist and graphic designer based in Sydney. She is known for her poetic and dark portraits of women, enticing and distant at the same time. Her works are inspired by the beauty of nature, vintage botanical illustrations and fashion photography. Melissa likes working in acrylics, on gesso board.
Hartley went to University of Western Sydney, where she obtained her Bachelor of Arts in 1993. She majored in Graphic Design and Illustration. Melissa worked in the publishing industy in Sydney and Edinburgh, United Kingdom. In 2010, she decided to dedicate herself to painting.
The Tarnished Age Series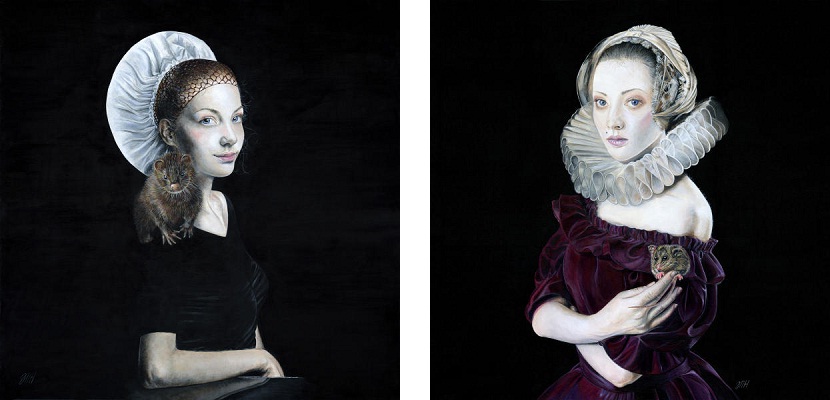 In 2014, the painter was the Kilgour Art Prize finalist. She exhibited her works in numerous exhibitions, both locally and internationally, in the United States. The venues where her work was displayed include Last Rites Gallery in New York, Auguste Clown Gallery in Melbourne, Alexi Era Gallery in Saint Louis, and 19 Karen Contemporary Artspace in Gold Coast. Her art was featured in beautiful.bizzare, Hi-Fructose, Avari Magazine, Pony Anarchy Issue 10 and The Flying Fruit Bowl.
She describes herself as a Francophile, cat lover, tea drinker, movie buff and an avid traveler.
The Tarnished Age Series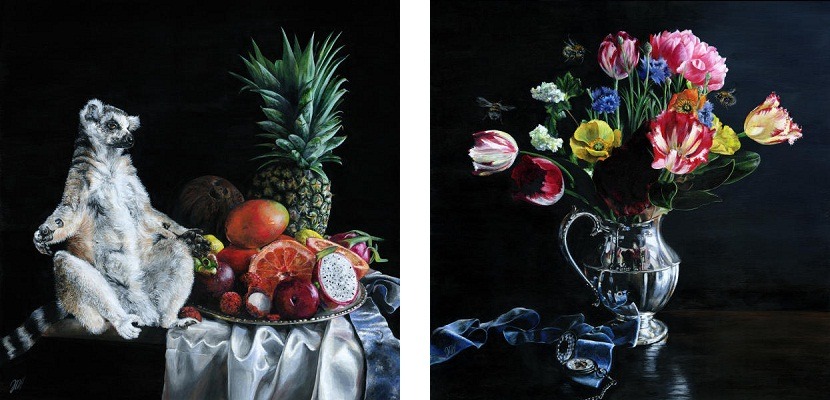 The artist is represented by 19 Karen Contemporary Artspace in Gold Coast, Australia.
Melissa Hartley lives and works in Sydney, Australia.
All images courtesy of the artist and 19 Karen Contemporary Artspace