Mellissa Read-Devine is an Australian painter and printmaker born in the United Kingdom in the 1960s. Her family moved to Australia when she was a child. Read-Devine is known for her impressionistic paintings of the natural landscape. Her colorful and vibrant paintings of the local flora and fauna are painted in acrylics. Apart from working as illustrator and artist, she also teaches the basics of painting with acrylics in Sydney. Her main inspiration is Camille Pissaro, a Danish-French Impressionist and Neo-Impressionist painter.
Floriade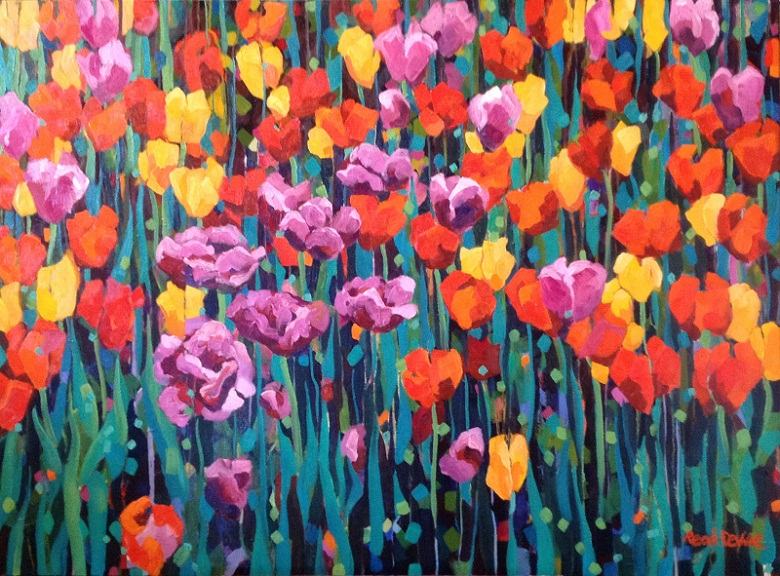 Mellissa is a promoter of creativity in the local community, as the founder and member of the Hawkesburry Artisans Trail.
As a child, Mellisa spent her days daydreaming, reading and drawing. She studied painting and printmaking, which she has practiced since the mid 1990s. Her work is featured in many public collections, such as The Australian Print Collection of the Wagga Wagga Regional Art in Gallery in New South Wales; Spencer Museum of Art, University of Kansas in the United States, and Westmead Hospital in Sydney.
Rose, Geranium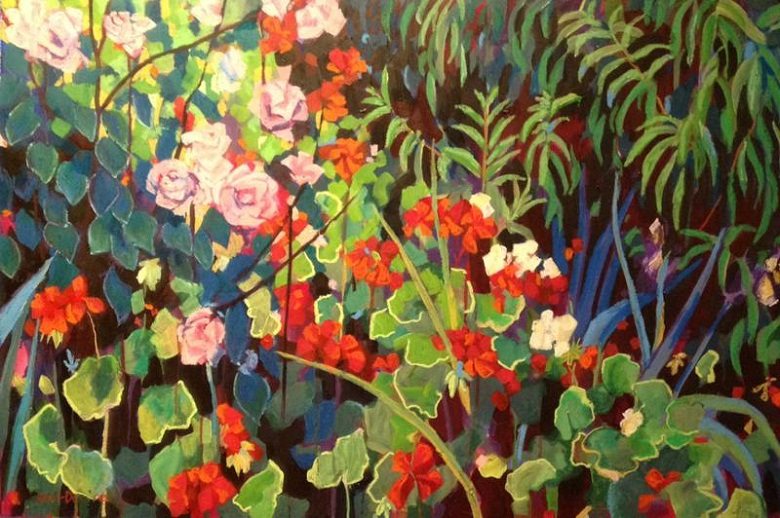 Mellissa Read-Devine was a recipient of various awards and prizes. In 2015, the artist was a winner in Parramatta Art Awards with Territory. She was selected as a finalist in many art competitions, such as Lethbridge 10000 Art Prize, Paddington Art Prize, Norvill Art Prize, Mount Erye Art Prize, and Prometheus Visual Arts Award. Her works were exhibited at galleries throughout Australia and abroad, in Mexico, United States and Italy.
In 2013 she was accepted into the Royal Art Society of New South Wales.
Prolific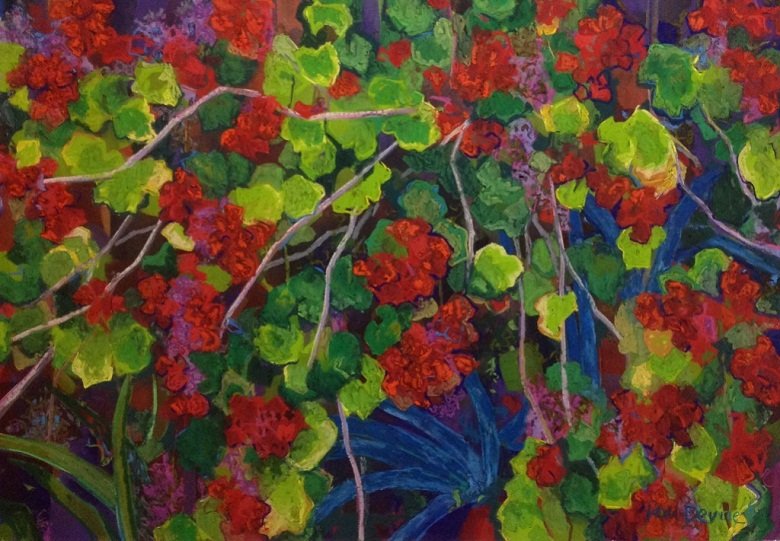 The artist is represented by 19 Karen Contemporary Artspace in Gold Coast, Australia.
Mellissa Read-Devine lives and works in Sydney, Australia, in the rural part of the city, overlooking the Hawkesburry River.
All images courtesy of the artist and 19 Karen Contemporary Artspace