The interest in exploring specifics of both human behavior and natural phenomena triggered Michael Andrews of pursuing an outstanding and extremely well-thought body of work. By rethinking classical genres of group portrayal and landscape the artist introduced a different kind of sensibility in the post-war period. The very atmosphere of then whirling London art circles and affiliation with the so-called School of London (Bacon, Freud, Kossoff and Frank Auerbach) influenced him greatly and made his work which proves inseparability of life and art.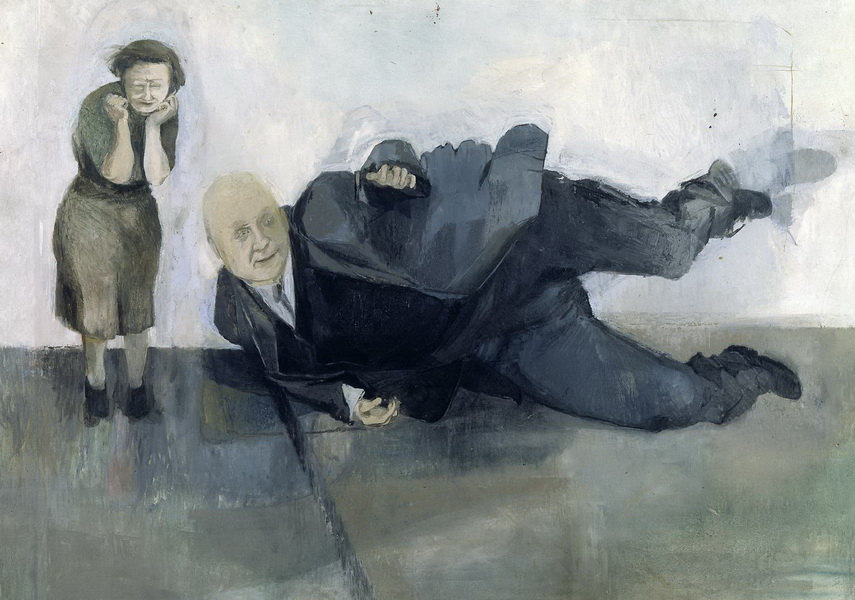 The Artistic Begging
Michael Andrews was born in 1928, in Norwich, England. From 1947 to 1949 he was in National service with nineteen months spent in Egypt. After the return, Andrews enrolled the Slade School of Fine Art and from 1949 to 1953, where he studied with William Coldstream, Lucian Freud, William Townsend and Lawrence Gowing. In 1953 he spent six months in Italy after receiving a Rome Scholarship in Painting and five years later started teaching at the Slade and Chelsea School of Art. Through that period Andrews held a fellowship at the Digswell Arts Trust and shared a studio with Patrick Swift.
Introduction of new kind of figuration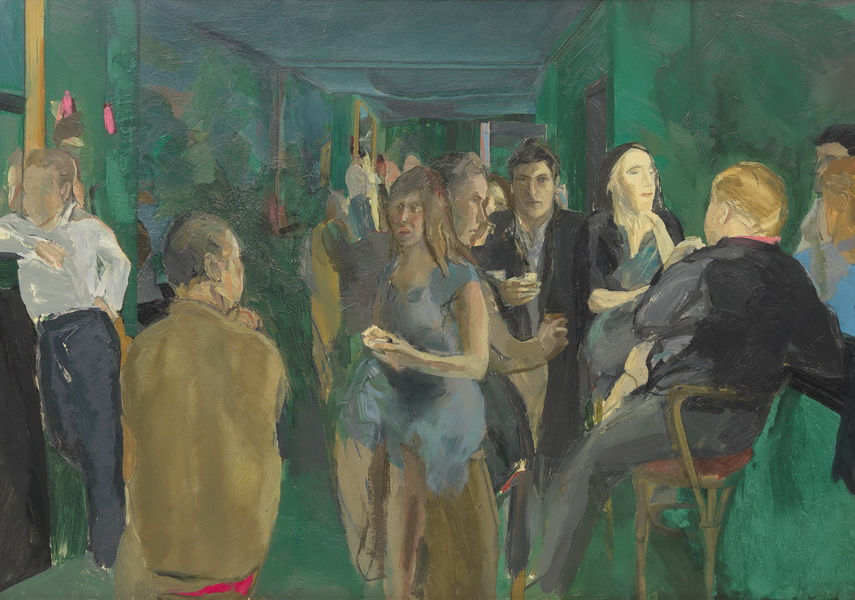 The Recognition And Mature Period of Michael Andrews
Till the end of 50's Andrews's career was rising and in 1959 his painting A Man Who Suddenly Fell Over was acquired by the Tate Gallery. During the 1960s he usually painted works showing parties which made him quite famous, while with the later series the artist dealt with views from the air. The works Michael Andrews produced toward the end of his life are mostly landscapes from Scotland and London. In 1981 he moved to the village of Saxlingham Nethergate in his home county of Norfolk.
The oeuvre of Michael Andrews represents fine example of post war modernist painting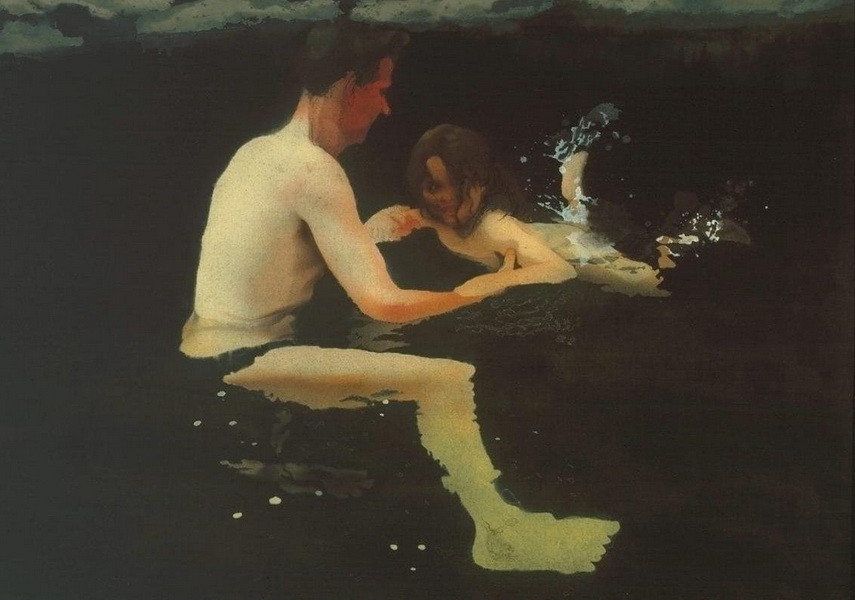 The Style of Michael Andrews
The artist has constructed his own style by combining figuration and eschewing abstraction with peculiar composing which somehow contributed to the overall surreal and dreamy atmosphere. His brushwork was dense, rich, and thick, similar to what his friends and contemporaries of the times such as Francis Bacon or Lucian Freud. Whether the scenes covered decadent parties or lavish landscapes, they were always suffocated with richly elusive literary associations, so each work has strong and precise narrative structure. In the early Seventies Andrews's approach towards materials dramatically changed, he even stated that was the aftermath of his interest in Zen Buddhism. Such a fascination led to his obsession with water, initially with aquariums, and in the 90's with flowing water.
Outstanding landscapes reflect his need for contemplation and tranquility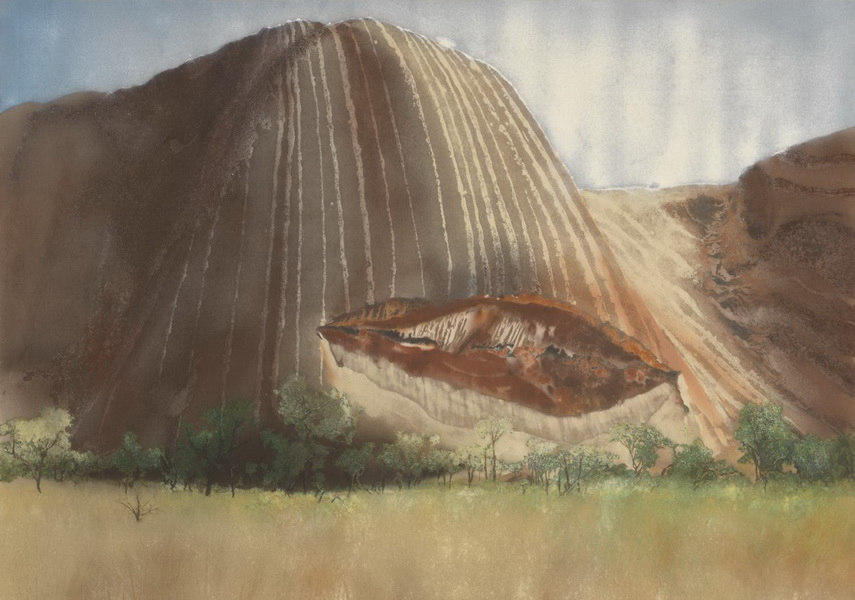 The High Domains of Artistic Practice of Michael Andrews
Throughout the years, Michael Andrews has shown his works on a large number of solo and group exhibitions with major exhibitions of his works which were held by the Arts Council in 1981 and Tate Britain in 2001. His activity was marked also by affiliation with various art groups, especially of the famous Norwich Twenty Group. Interestingly so, Michael Andrews played a deaf-mute in Lorenza Mazzetti's Free Cinema film Together, alongside Eduardo Paolozzi. In 1994 on the height of his fame, unfortunately, the artist underwent an operation for cancer and shortly after died; he is buried in Glenartney in Perthshire. The extraordinary body of art and, in general, the immense contribution to the development of British art made Michael Andrews probably as one of the most important artists of the second half of the twentieth century.
Michael Andrews passed away on 19 July 1995.
Featured image: Portrait of Michael Andrews - image courtesy of Community
All images are used for illustrative purposes only