Michael Cain is an Australian artist, best known for his paintings, drawings and illustrations depicting various animals and birds. Born in Portland, in the state of Victoria, Australia, Cain graduated from Victoria University.
Birds by Michael Cain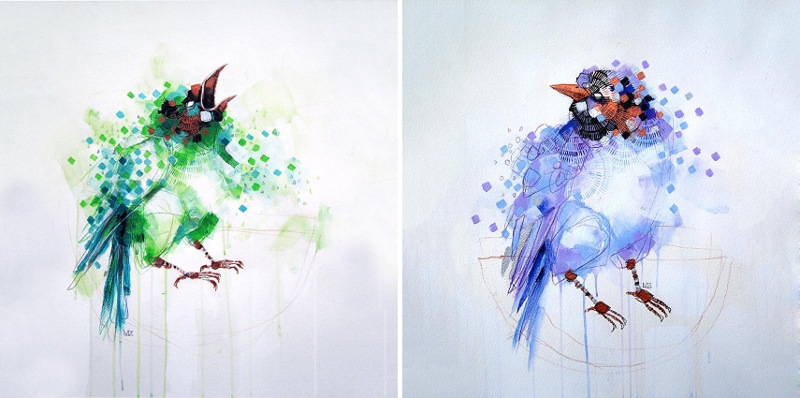 Michael's incredible art is based on his fondness of animals, especially birds. The way he captures them reflects his own fascinations and experiences. Using bright and vibrant colors, Cain breathes life into his beautiful creatures with loose brush-strokes and colors that appear to be melting. Even though they look haunting at first glance, the artist's artworks radiate life and warmth.
Skulls by Michael Cain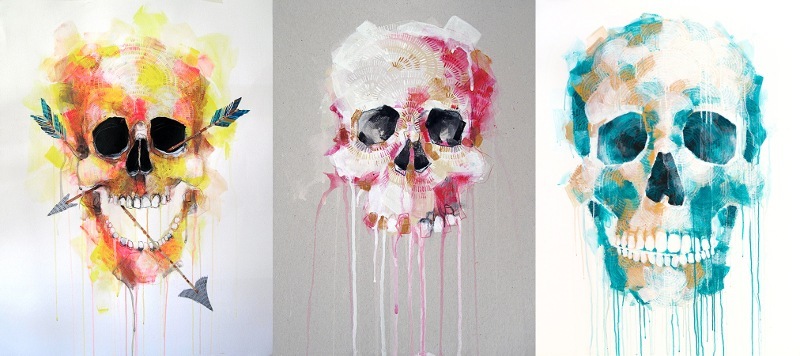 The paintings and illustrations of Michael Cain were featured in numerous group shows, his first one being In Full Bloom in 2009. The following year, the Australian took part in Skullduggery, an exhibition organized by Blankspace Gallery in Sydney. He was also a part of Half group exhibition, which took place in 2013 in a Melbourne gallery No Vacancy. In 2014, Cain was included in PAPER JAM, a group show organized by Vertical Gallery in Chicago. The exhibition was curated by Ben Frost, and it also included artists such as Chris Cunningham, Hebru Brantley, Anthony Lister, Copyright, Shark Toof, Collin Van Der Sluijs, and many more. He is represented by Vertical Gallery.
Artwork Featured in PAPER JAM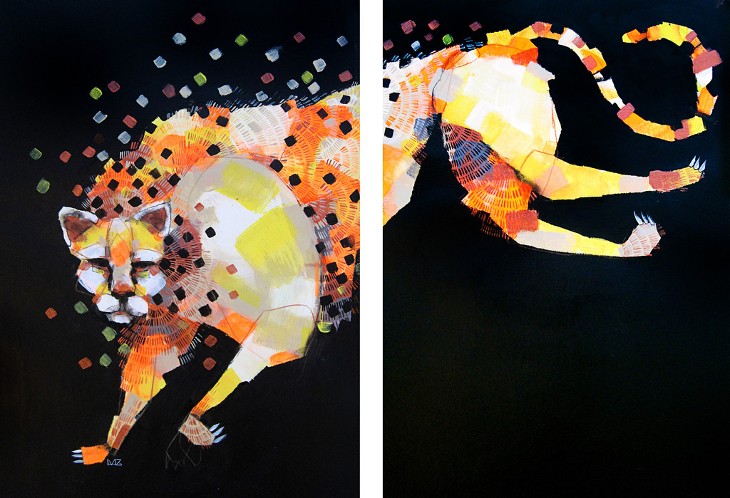 Michael Cain lives and creates in Melbourne, Australia.
Featured image: Michael Cain - Voices of the Lyrebird
All images are copyright of Michael Cain, courtesy of Vertical Gallery