When personal history gets involved in one's artwork, every piece of it becomes a story to tell. Michael Cook is strongly influenced by his Aboriginal heritage of the Bidjara people of the southwest Queensland, who he is originated from. His photographs discuss the racial and social roles, challenging the viewer to do not offer judgment. Discriminatory nature of society is in a focus of his series of photographs. Cook considers himself as a part of multicultural Australian society, and his work is the self-portrait.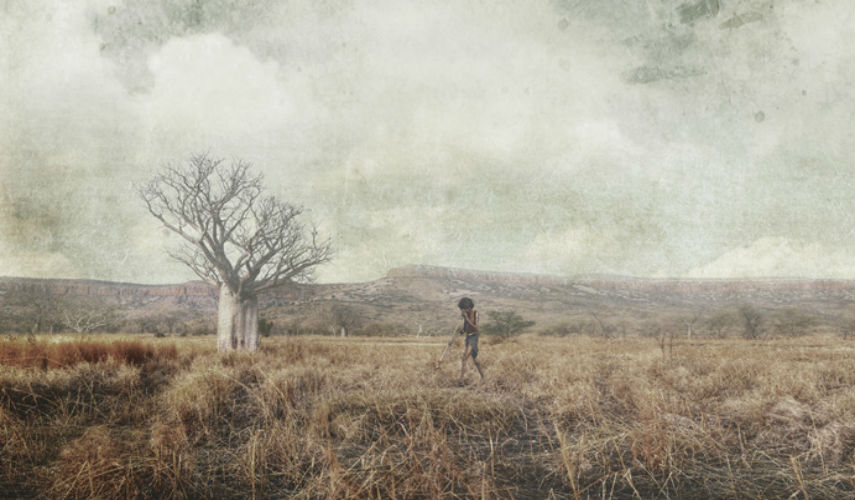 The Homage to Origins
He was adopted as a baby, from a non-Indigenous family, but he was raised to be proud of his origins. He was never in the direct connection with his ancestry, so it was the reason to learn more about it. Cook worked for the 25 years as a commercial photographer, and his experience and technical capability with the camera and editing tools helped him with digital layering which gives his works a special depth. Every of his photographic series has its own story behind and serves as a mean to explore his heritage. Modern Dreaming is a phrase hidden behind the bodies of work in series Majority Rule (2014). With that words Cook wanted to describe the ideology and effects still suffered by Australian Indigenous people. Black and white images are actually a duplication of the same man. His images operate in an ethereal dream world, a timeless place which connects the colonial and contemporary.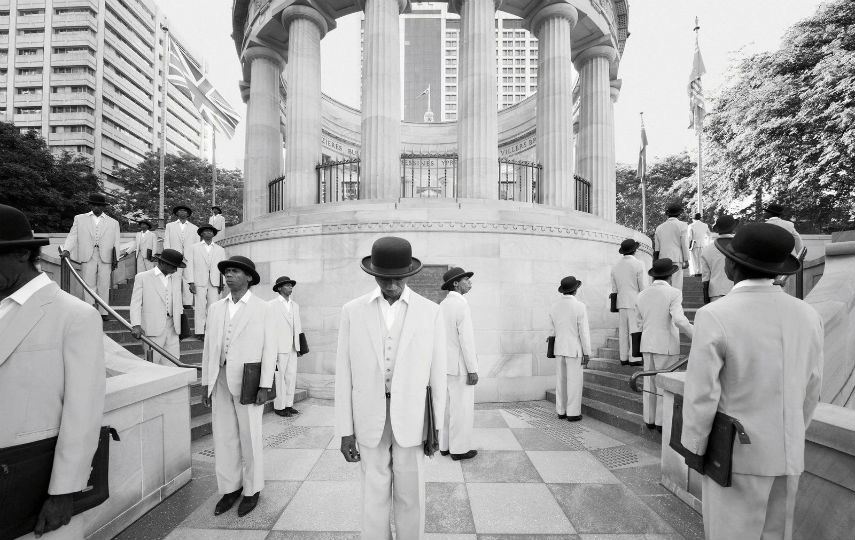 From Australia to Europe
In 2016, Cook will have a solo exhibition at the global art fair, Art Basel Hong Kong. As one of Australia's most exciting contemporary Indigenous artists, Cook's work has been acquired by many institutions, including the National Gallery of Australia, National Gallery of Victoria, Art Gallery of New South Wales, Queensland Art Gallery/Gallery of Modern Art Art Gallery of Western Australia, National Museum of Australia and Parliament House, Canberra. He was exhibiting at Saltwater Country at AAMU Museum of Contemporary Aboriginal Art, The Netherlands, Personal Structures at Palazzo Mora, Venice during the 56th Venice Biennale, so as in the 19th Biennale of Sydney: You Imagine What You Desire, 2014. Twice a time he was named a Winner of the Deadly Awards – Visual Artist of the Year, in 2008 and 2011. He has been a selected finalist in awards including the Olive Cotton Award 2013 and he has received People's Choice Award at the Western Australian Indigenous Art Awards 2011, Telstra National Aboriginal & Torres Strait Islander Art Awards, 2012, and Josephine Ulrick and Win Schubert Photography Award 2011, 2012 and 2013.
Aboriginal people play the main role in Cook's work
Everybody is Equal
In Cook's work, Aboriginal people play the main role. They live in his dream world where is no right or wrong or black or white, answering the question what if the British took a more understanding approach to native people, their culture and language? His figures are at the same time invaders and the colonized. He started the discussion of colonization with the goal to get close Australian people and to make aboriginal voice ever-present. That's why he believes that he belongs to the wider community – humanity.
Michael Cook is represented by The Cat Street Gallery.
Michael Cook lives and works in Brisbane, Australia
Fitured image: image via mprg.mornpen.vic.gov.au
All images used for illustrative purpose only