It is not hard to say that the work of Michael Craig-Martin is iconic and he is without any doubt among the world's most influential artists. Throughout his dense and rather prolific conceptual art practice several decades long, the artist was and still is triggered by a constant task of articulating the always intense relationship between objects and images. Governed by the general interest in how we perceive certain forms through symbols and peculiar motifs, Craig-Martin is questioning various mechanisms which we as social beings use on daily basis in order to communicate.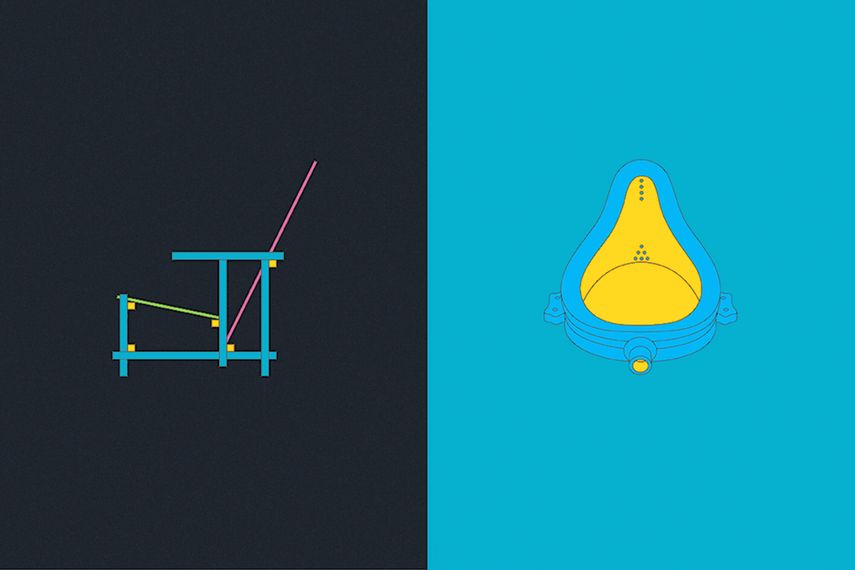 The Artistic Beginnings
Sir Michael Craig-Martin in born in 1941, in Dublin. From an early childhood, he was subjected to a religious education. Namely, the artist spent eight years in a Roman Catholic school run by the nuns and later attended highly strict the English Benedictine Priory School. Afterward, Michael Craig-Martin studied in the Lycée Français in Bogotá, Colombia, where his father had employment for a while. After the return to the US, he attended drawing classes and in 1959 attended Fordham University in New York for English Literature and History, while also starting to paint. Two years later, Michael Craig-Martin studied art at the Académie de la Grande Chaumière in Paris, and in the autumn began a painting course at Yale University, where the teaching was strongly influenced by the multi-disciplinary experimentation and minimalist theories on color and form of famous Bauhaus master Josef Albers.
The artist is one of the pioneers of conceptual art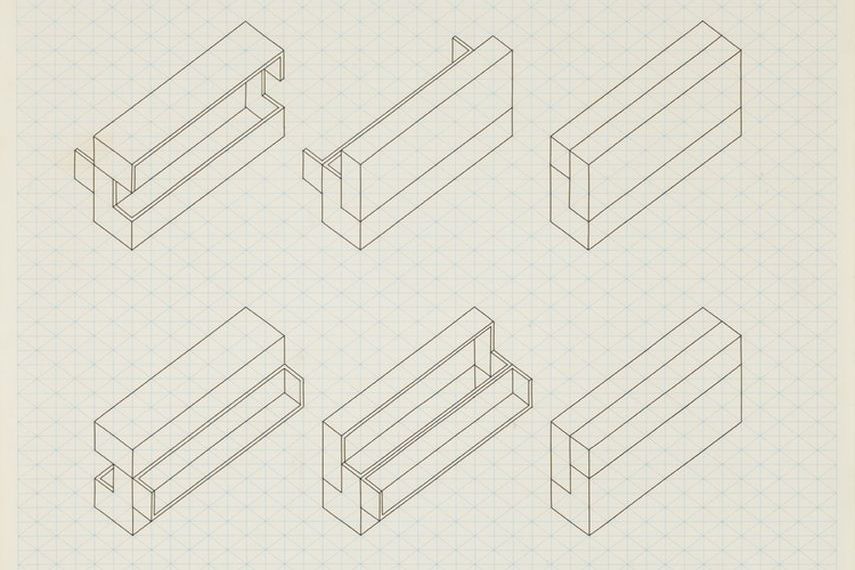 In a Search For A Form: From Objects Back To Painting
Dazzled by the lessons from former Bauhaus experimenter and drawn by then art currents, Craig-Martin made some of his first works in the media of sculpture reminiscent of Duchamp's ready-made and Minimalist art. From his early box-like constructions of the late 1960s, he moved increasingly to the production of line drawings of ordinary objects in the 70's. Those pieces reflected mathematical precision, clarity and conceptual incision. The apparent interest in semantics was inclined in some of the demands of new conceptual thinking and was related to the idea of philosophical deliberation of language. Later on, in the 1990's the artist returned to painting and appropriated precise, bald and almost pop style suffocated with vibrant and vivid colors expressed through complex installations and wall paintings.
Michael Craig-Martin deployed various influences from art history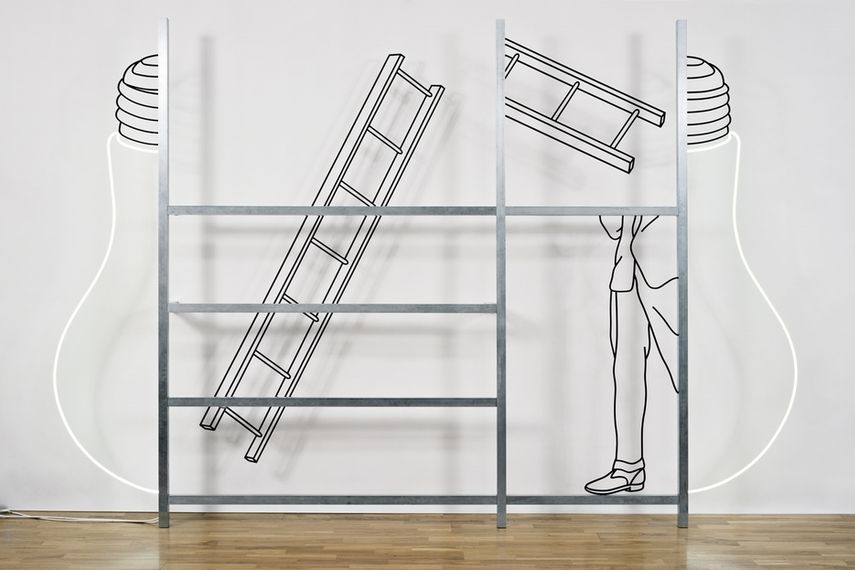 Constructing Authentic Style
Interestingly, in the catholic school which Craig-Martin attended pupils were encouraged to look at the religious imagery in illuminated glass panels and stained-glass windows and that has largely reflected on his painting style from 90's onwards. The first art history lessons the artist received through one of the priests, who was an artist and was also strongly impressed by a display in the Phillips Collection of work by Mark Rothko. Later on, while still at university in Bogota, Craig-Martin was rather influenced by the artist Antonio Roda, who gave him a wider perspective on art. Although his parents had no inclinations towards art, they did have on display in their home Picasso's Greedy Child.
A dialogue between representation and reality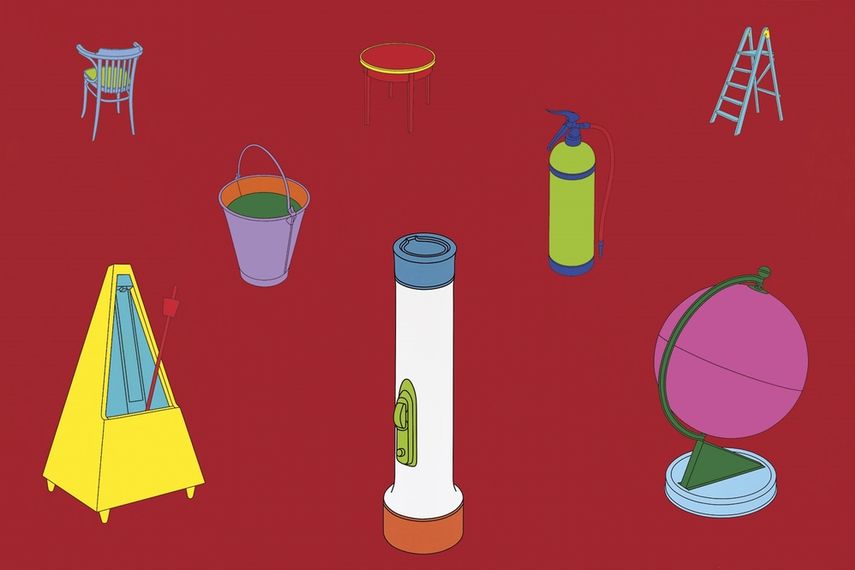 The Immense Influence of Michael Craig-Martin on a New Generation
In the 1980s Michael Craig-Martin was a tutor at Goldsmiths College and significantly encouraged and strongly influenced the emerging generation of Young British Artists, to which great art superstars like Damian Hirst and Tracey Emin belong. His astounding desire to help the youngsters reflected the willingness for the scene to progress and grow fully. Therefore, Craig-Martin's previous exhibition experience was very useful to forming the Freeze show, especially in promoting the event to established art-world figures since commercial galleries had shown a lack of interest in the project.
The Godfather of Young British Artists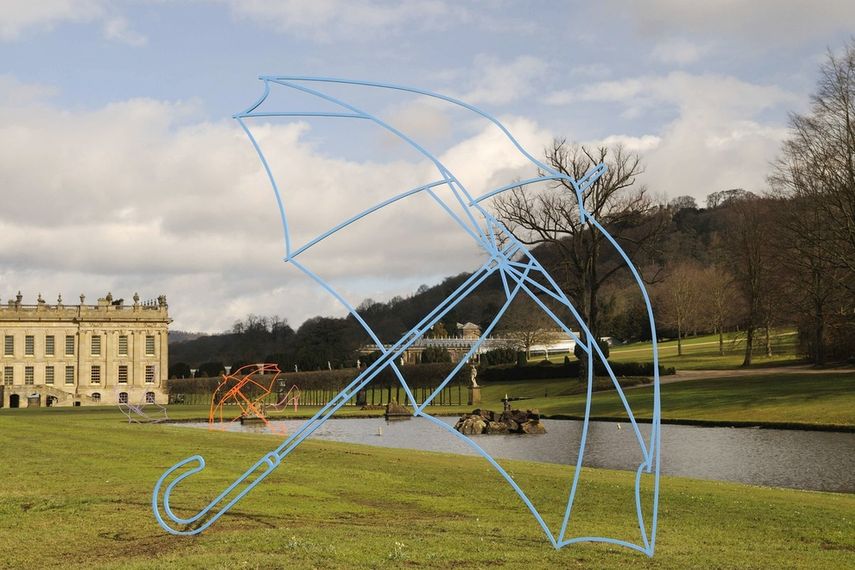 The Respectable Art Practice
The first solo exhibition of Michael Craig-Martin happened at the Rowan Gallery, London, in 1969, while only three years later the artist participated in the inauguration exhibition of British conceptual art, The New Art at the Hayward Gallery in 1972. His works are represented in a number of most prolific public collections worldwide from Museum of Modern Art, New York, over Tate, London, to Centre Georges Pompidou in Paris. A principal figure of British conceptual art, Craig-Martin left an impressive legacy of incredible works which are continuously processed with the same freshness, boldness and authentic desire to examine new meanings of social phenomena in regards to contemporaneity.
Michael Craig-Martin lives and works in London.
Featured image: Portrait of Michael Craig-Martin - image courtesy of Royal Academy
All images are courtesy of the artist.