Michael de Bono, a self-taught British painter, enjoys the tradition of figurative realism. The paintings he admires the most were made during the Italian and Flemish Renaissance. Painters of this period, such as Van Eyck, Memling, Leonardo, and Giorgione, painted with increasing refinement and faithfulness to the way that natural forms appear to the eye. For Michael de Bono's work, the Old Masters represent the most prominent influence. His depiction of the female is bathed in light and positioned either indoors or in a landscape, mimicking the masterpieces of Renaissance art.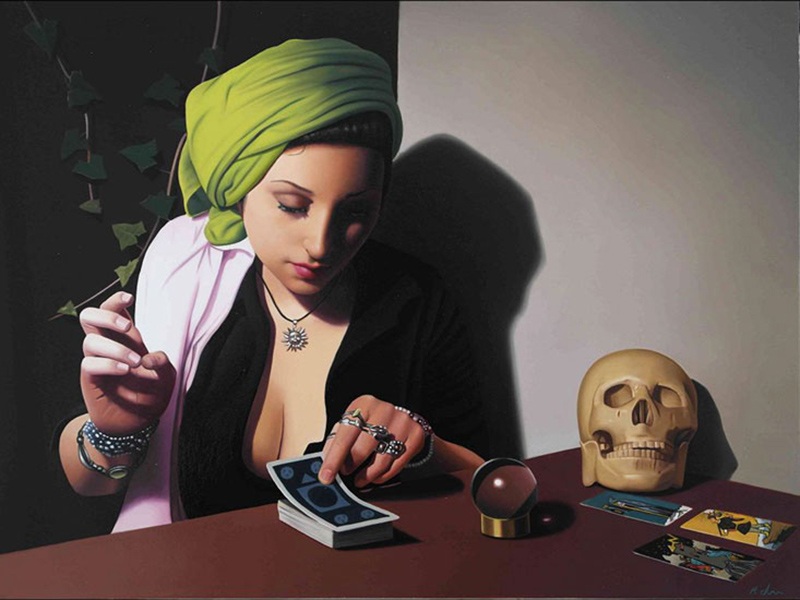 De Bono's Career in Art : From Hobby to Full-Time Job
Michael de Bono was born in Caerphilly, UK in 1983, where he lived before moving to Cardiff. He wanted to paint ever since he was 10 years old, after seeing a small collection of French Impressionism. Puzzled and inspired by these masterpieces, De Bono became a self-taught artist, putting a lot of efforts into learning various techniques. After leaving school, he started to paint in his spare time, as a hobby, since he had to work other jobs in order to support his great passion for visual arts. However, it wasn't until 2008 that de Bono decided to submit one work and one print into the Royal Academy of Arts Summer Show. He felt elated when the painting was selected since the money he earned from its sale allowed de Bono to leave his ordinary day job and practice painting on a full-time basis. During 2008 and 2009, the artist started working on a large scale artworks, entitled Second Sight. This piece was also selected by the Royal Academy and exhibited to the public in the summer of 2009. Since then, the artist had many group exhibitions as well as two debut solo shows, in 2012 and in 2015, hosted by Fosse Gallery, which works closely with the Royal Academy.
De Bono became a self-taught artist, putting a lot of efforts into learning various techniques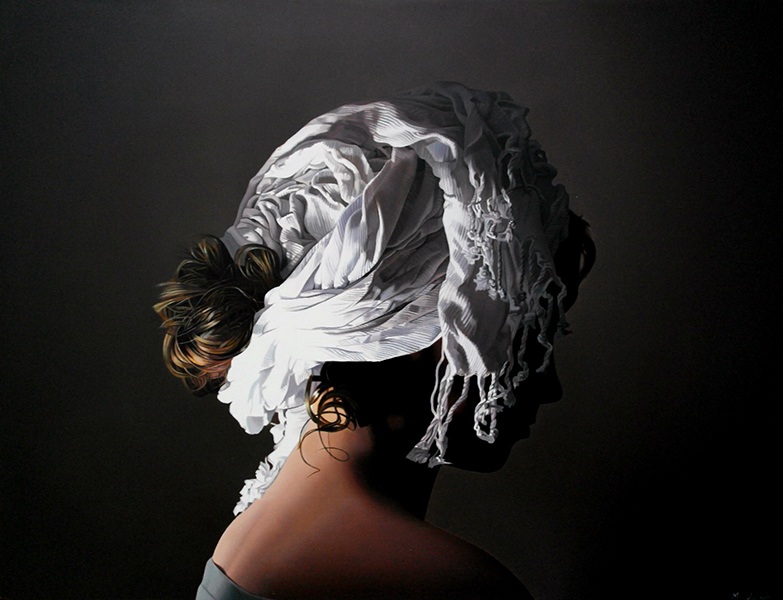 Appreciation of Naturalism and Implied Narratives
De Bono strongly appreciates the naturalism found in the pieces of Old Masters, because this naturalism wasn't an end in itself but rather a means of bringing the narrative work to life. In addition to these painters, he also admires the style of Van Gogh, Manet, and Gauguin, since these masterminds have breathed new life into the world of visual arts. When it comes to his own artistic style, Michael de Bono uses a full, rich palette since the choice of colors is intended to be emotionally engaging and life-affirming. He only paints with oils and he doesn't stick to canvases or linen – instead, he prefers to be true to the materials of the Old Masters and he uses wood. His panels are of archival quality and he orders these specialized pieces in New York. He also likes to apply multiple glazes in order to achieve a sophisticated enamel-like finish.
De Bono strongly appreciates naturalism found in the art of Old Masters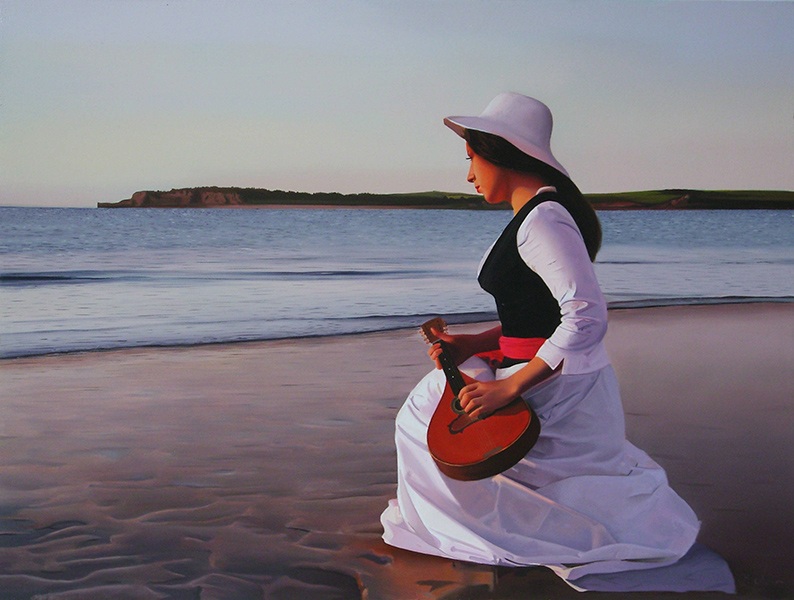 Love of the Sublime
My inspiration is love, love of beauty, love of light, and love of the sublime, says de Bono about his sources of inspiration. He is an extremely skillful artist when it comes to combining straightforward simplicity with intricate sophistication - his narratives are usually implied but not overt because he like his viewer to draw on their own experiences, memories, and reveries while looking at his artworks. To truly involve an audience, art should invite reflection and not stifle the viewer, claims de Bono. Nowadays, he hopes to show his splendid figurative artworks as widely as possible, particularly in London as well as internationally.
Michael de Bono lives and works in Treharris, UK.
Featured image: Michael De Bono's Portrait
All images courtesy of the artist.