Michael De Feo, also known as the Flower Guy, is an American street artist famous for his stylized, iconic flower imagery that can be found in many international urban locations but also inside various magazines. The artist has been working for more than two decades on the streets of numerous major cities, such as New York, Los Angeles, Miami, Cabo San Lucas, Amsterdam, Paris, Venice, Buenos Aires, and Hong Kong. His most recent works from 2015 and 2016, similarly to Vermibus' pieces, revolve around the takeover of fashion advertising panels found around bus stops in NYC.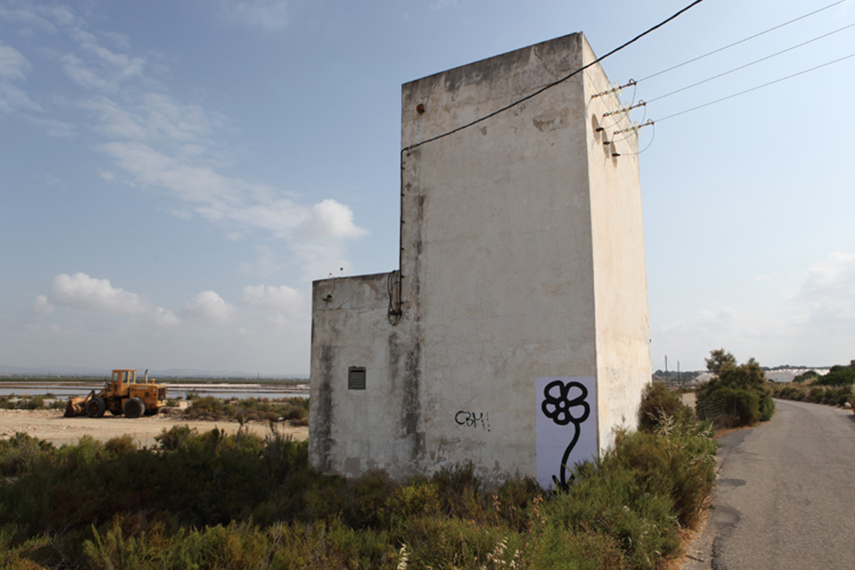 Interest in Fashion and Illegal Interventions
Micheal De Feo lives in New York City with his wife Lia and daughter Marianna and he is a regular supporter of various non-profit organizations, such as Friends of the High Line, The Children's Museum of The Arts and The Aldrich Contemporary Art Museum, to name a few. Even though he became publicly recognized for his flower imagery, the artist has created a variety of other works which reflect his interest in the fashion and advertising industry. His illegal public interventions consist of hijacking advertising panels and painting over trendy fashion photographs. However, not all of his pieces are illegal – he also participates in sponsored partnerships. For instance, in 2016, he designed a line of women's accessories that will be launched in Bloomingdale's and Nordstrom stores. The additional fashion projects from 2016 are De Feo's takeover of Neiman Marcus' catalog and his collaboration on a campaign for the eminent designer Christian Louboutin. The culmination of De Feo's interest in fashion was his designing of the accessories line called eMichael De Feo for Echo. This innovative line is still available at Bloomingdale's, Lord & Taylor and similar high-end stores. Besides his fashion-related projects, De Feo is also engaged in book writing. His children's book named Alphabet City: Out on the Streets won many awards. Throughout this adorable book, De Feo uses New York City as his canvas. His paintings on the streets of Big Apple represent each letter of the alphabet, which is a very insightful aid when it comes to learning the alphabet.
Even though De Feo became publicly recognized for his flower imagery, the artist has created other works which reflect his interest in the fashion industry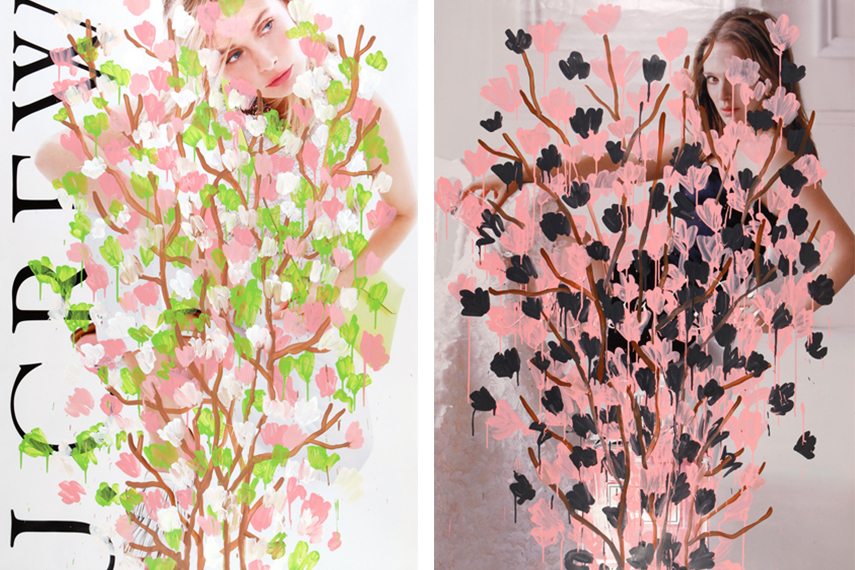 Exhibitions and Media Outlets
De Feo's work is far from being a regular street art. His pieces aren't bound to appear only on the streets – the artist is also a regular exhibitor in a wide range of galleries and museums, such as The Aldrich Contemporary Art Museum in Ridgefield, CT, MASS MoCA in North Adams, MA, Museo de Arte in San Juan, Puerto Rico and also Colette in Paris and Stolen Space in London. De Feo's most successful exhibits were Wooster on Spring at New York's Candle Building, which is considered one of top 10 cultural events in 2006. The same goes for 10 Years of Wooster collective exhibit, held at Jonathan Levine Gallery in New York, in 2013. De Feo's work is also a part of numerous media outlets, primarily magazine covers. His best-known works when it comes to magazines includes NewYork Magazine's Reasons to Love New York, then The New York Times and The London Sunday Times, as well as TIME Magazine. De Feo is interested in the film industry as well and considers is another suitable platform for his artworks. His pieces have appeared in documentaries such as Alice Arnold's To Be Seen and legendary Banksy's Exit Through The Gift Shop. In 2014, thanks to the excellence of De Feo's work, Russell Simmons and The Rush Arts Philanthropy Foundation selected him as their featured artist.
De Feo's work is also a part of numerous media outlets, primarily magazine covers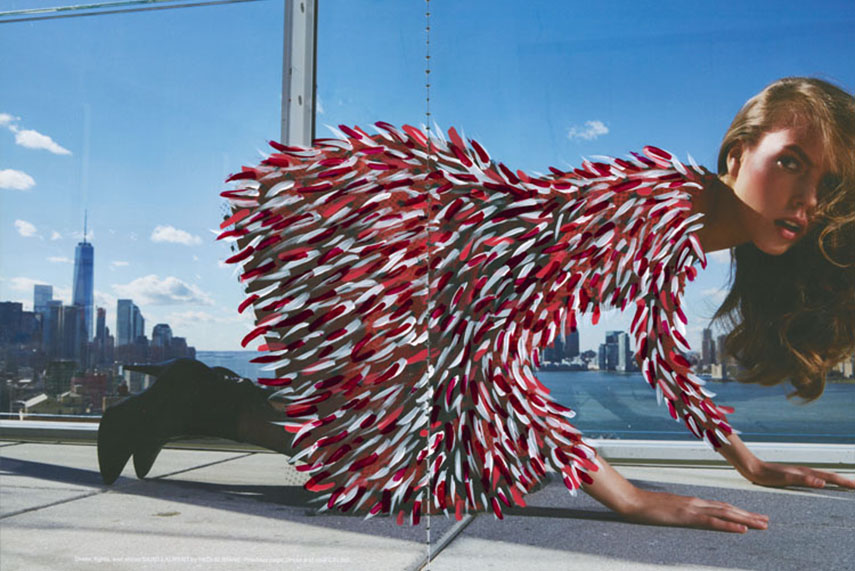 Bringing Street Art into Galleries
De Feo's work has gone through an exciting evolution – he started small and his first pieces were mostly illegal, but his innovative style became recognizable and highly appraised. Ever since the early 2000s, Michael has been having a lot of group and solo shows. In June 2016, he had an exhibition at Rice Gallery in Houston, while in July 2016 he's about to have a new solo show at Danziger Gallery in New York, dedicated to his new imaginatively colorful pieces.
Michael De Feo lives and works in New York City.
Featured image: Michael De Feo's Portrait, 2016 - image via instagrafite.com
All other images courtesy of the artist.