Michael Grudziecki is a Polish artist whose paintings often explore social and political issues such as surveillance, control and migrations, through architectural space and its elements.
Snipper/Snapper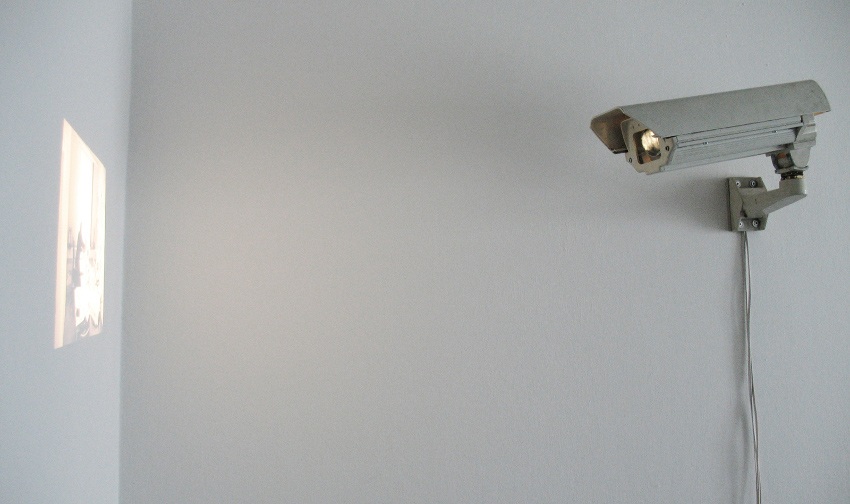 In his earlier series of work Grudziecki uses painting as the medium to explore the conditions of life in our world; and as a language that allows him to act socio-critical and self‐reflective at the same time. But in his recent projects, the Polish artist goes out to examine architectural constructions and their pure form, as well as their formation in space – like in his Sea Forts series. One of his latest series – Geometry of Physics – depicts fictitious spaces, a blurred line which separates actuality from imagination.
Sea Forts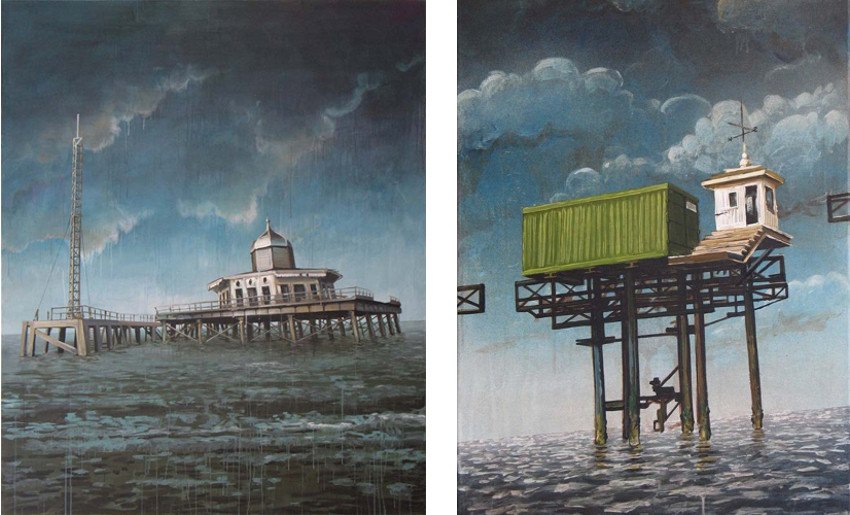 Grudziecki was born in 1977 in Wroclaw, the largest city in western Poland where he spent his early youth until age 10 when he moved to Munich with his family. He began with graffiti in the nineties, but soon decided to devote himself to fine arts. Additionally, Grudziecki obtained his diploma from the Academy of fine Arts in Karlsruhe in 2005. He was one of the founders of the V8 platform for new art in Karlsruhe.
Geometry of Physics 9
The artist has participated in numerous individual and collective exhibitions in Germany and beyond including such galleries as Die Kunstagentin, Cologne; V8 platform for new art, Karlsruhe; Calpe Gallery, Timisoara, Romania; SC Gallery, Bilbao, Spain; Galerie im Science Park, Ulm; and Goethe 53 Gallery, Munich, to name a few.
His work is currently on view at solo show entitled Geometry of Physics at the Cologne gallery Die Kunstagentin. The show will be on display until February 27th, 2016.
He is represented by Die Kunstagentin in Cologne, Germany.
Geometry of Physics 2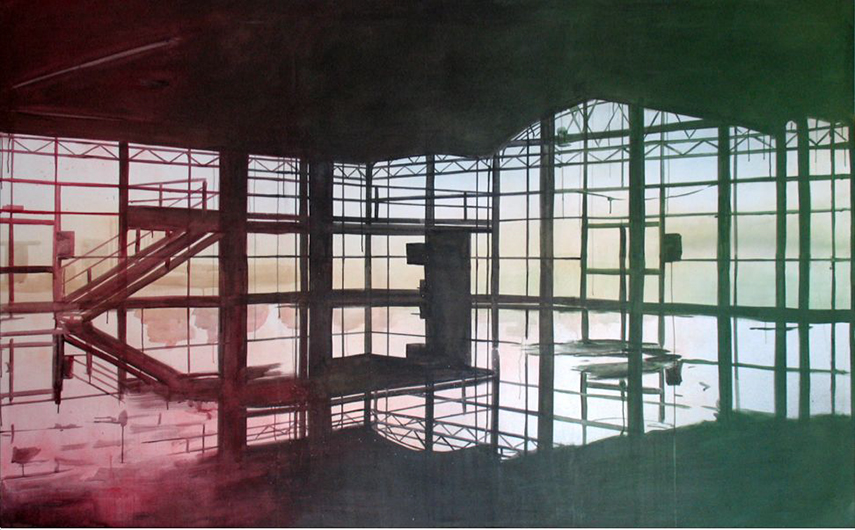 Michael Grudziecki lives and works between Munich and Karlsruhe, Germany.
Images courtesy © the artist