Michael Kenna is an English photographer, born in Widnes, Lancashire, who as a boy thought that he would become a priest, however, his passion for creativity led him in another direction. In his more than half a century long career, he has perfected black & white landscape photography and become someone who sets the standards. He does not accept limits, so it isn't strange that his artwork has been taken all around the world. The main focus of his photos is on the interaction between the endless beauty of the nature, and hand-made structures and creations. Simplicity and deepness of his work are something that makes viewers stare at his pieces, and think about the unbelievable curves, shapes, and lines that surround us.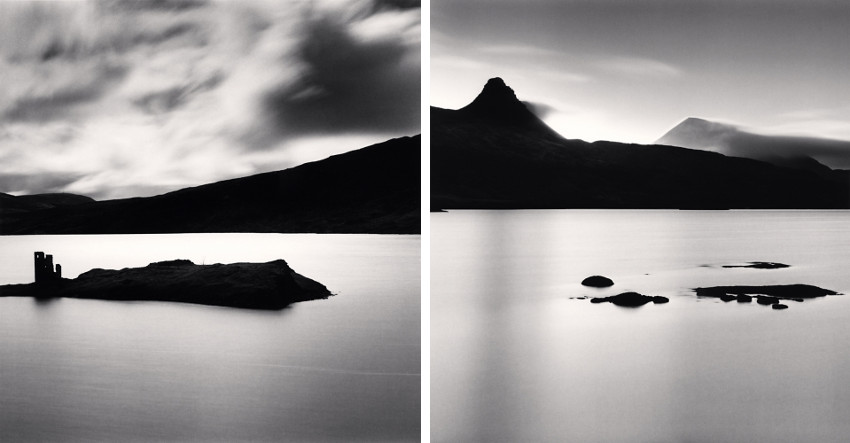 First Contact with Art and Photography
Serving as an altar boy in the local church, Michael Kenna enjoyed all the rituals associated with it, but very soon he realized that spiritual calling will bring some limitations to his life. As someone who always liked the history of art and liked to draw, paint and scrabble, he decided to pursue a career in art. Not being satisfied with Catholic summer seminar schools, Michael Kenna attended Banbury School of Art, where he studied painting and photography and then pursued a degree in photography at the London College of Printing. His initial interest for commercial photography, where he learned all the technical aspects of it, was soon replaced with landscape after he was familiar with the artwork of Bill Brandt and his exhibition The land: 20th Century Landscape photographs, Eugene Atget and Josef Sudek. He still remembers his first camera, Diana which he used at the age of 13. After working in advertising photography, in 1977 Michael moves to California where he gets to know Ruth Bernhard and becomes her assistant and photographic printmaker.
He still remembers his first camera, Diana which he used at the age of 13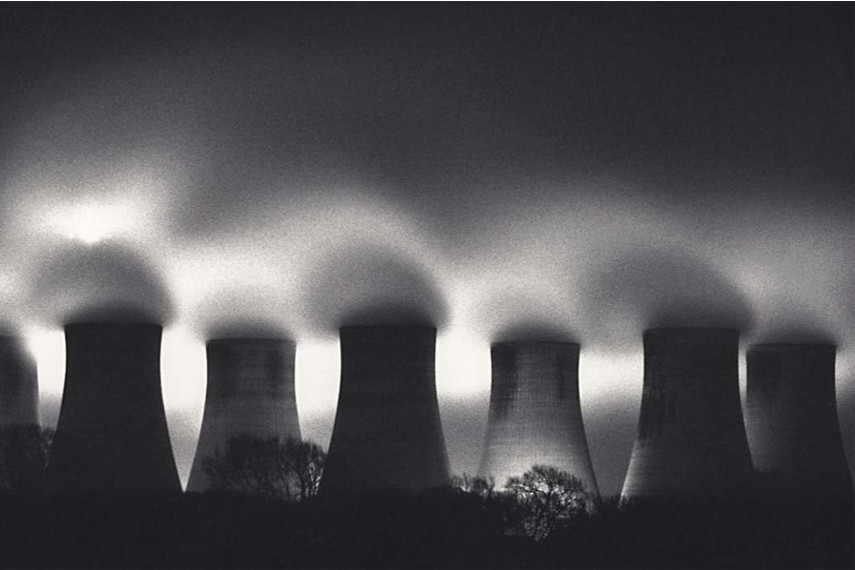 Black & White World
Michael Kenna concentrates on the arrangements and compositions that contain natural landscape like mountains, with clear sharpness and clarity in order to give viewers the best possible experience. This photographer has become famous for long exposures taken during the night while waiting for hours to get the right picture. Interestingly, his first night photography was made in 1977 during one night when he couldn't sleep because of the jet leg.[1] Decision not to let to be controlled by the rules and expectations has allowed him to think outside the box and create remarkable pieces. Shots taken more often during gloomy, cloudy, inclement weather rather than on sunny days are something he is recognizable for. Details emphasized by the changes in the atmosphere and tonality wake viewers imagination and help them experience what an eye can't catch. His photos are like Yin and Yang, confirming that opposite symbols like humanity and nature are actually complementary and interconnected. Cameras, films and lenses make compositions that tell their own story and give records of the past. Shadows that come from unnatural lights create special, almost theatrical effects that turn three-dimensional reality into-two-dimensional surreal. Kenna's dedication to black & white photography can be seen in his style of production, where he said no to digital technology and insists on doing everything by himself in the dark room. Working with contact sheets and proofs while going through the whole process, takes lots of time, money, nerves and energy, but the final product makes it totally worth it.
Shots taken more often during gloomy, cloudy, inclement weather rather than on sunny days are something he is recognizable for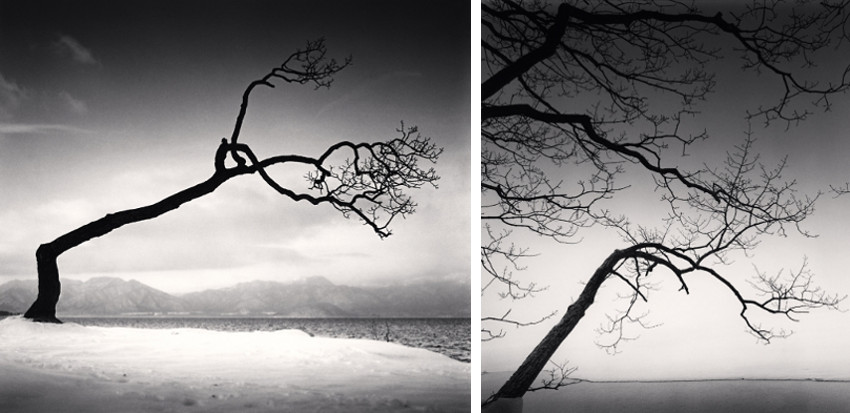 Maestro's Landscape Photographs and Exhibitions Around the Globe
After his first trip to Japan in 1987, Michael Kenna went back over and over to this country, whose landscapes and islands are breathtaking as well as his artwork. Impressions from these journeys ended up documented in a book. Thanks to his wife who lived in Hong Kong, he had the opportunity to explore its secrets and even have the exhibition there. In 2007 he had an exhibition called Thirty Year Retrospective at the Bunbary Museum, England, where people could get familiar with his work. During 2000 his photographs were exposed across the USA in numerous galleries. His passion and desire for new discoveries took him from German mines to French gardens, and awarded him with permanent collections at the Tokyo Metropolitan Museum of Photography; Bibliotheque Nationale in Paris; and the Victoria and Albert Museum in London.
He is represented by Dolby Chadwick Gallery in USA.
Michael Kenna lives and works in Seattle, Washington, USA.

Reference:
Glauber, C., (2003), Interview with Michael Kenna, Photo Review [Feb, 15.2017]
Featured image: Michael Kenna - Portrait - Image copyright of the artist
All images courtesy of the artist