Having opposing forces within an art piece coexist can truly charge it with energy and allure. Seeing something that isn't expected out of the given subject can both shock and intrigue the viewer, leaving a lasting impression. Doing exactly that, the American artist Michael Mararian explores the concept of contradiction in his practice widely using images of children as his subjects in order to demonstrate the power of its effect. Depicting children in situations anything but innocent, his works automatically get a humorous, even cute side to it, bringing contradictions in his practice to a whole new level.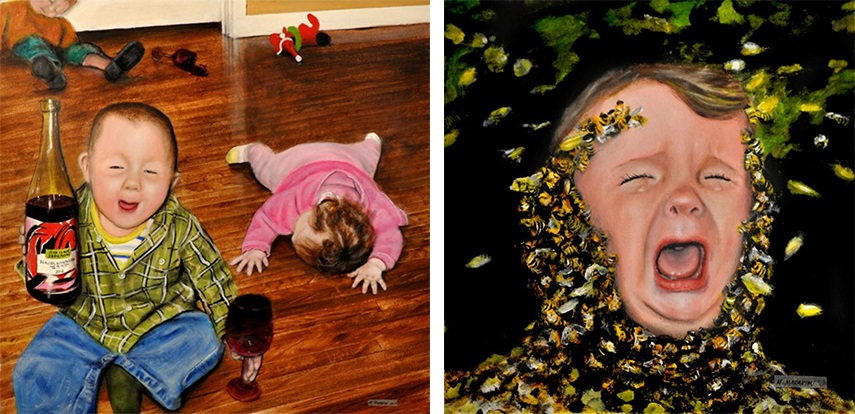 The Last Bastion of Innocence
At the center of Michael Mararian's work lies contradiction, an idea that best portrays both the humor and tragedy that is present within the contemporary society. Making such a comparison in his paintings, Mararian draws the opposing feelings out of the viewer and captures the attention, and the ones to best portray the core of this notion are the children. Standing as the last bastion of innocence, a child's figure is the last place you'd expect to find melancholy and cruelty in, yet it's exactly what the artist does. Occasionally using photos of real children, Mararian explores social and psychological issues through a vessel of purity, ultimately letting his viewers decide whether the act is humorous or terrifying.
Mararian explores social and psychological issues through a vessel of purity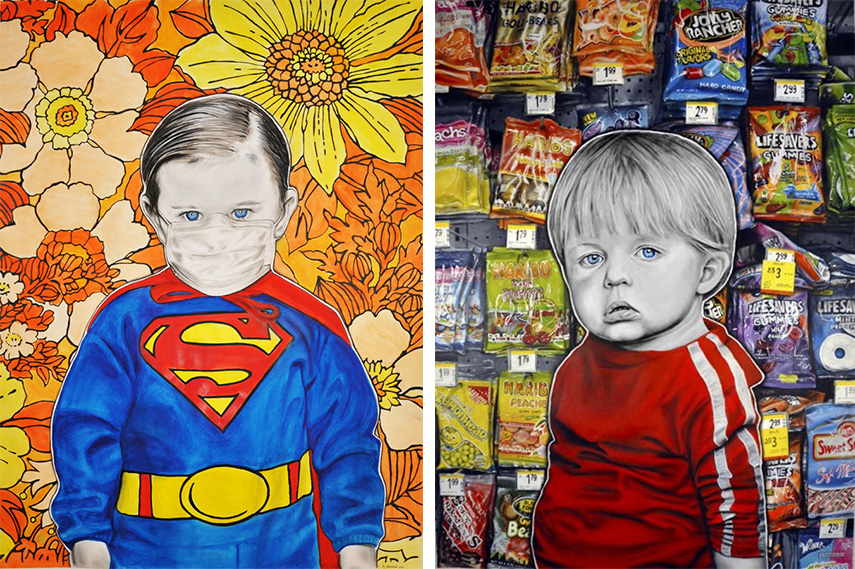 The Power of Contradiction
Creating energy out of the very conflict of opposing ideas in his work, Mararian's pieces will all but leave you indifferent, showing the power of contradiction in his practice. Used for more than providing the viewer with a shocking experience, the notion brings together the elements of humor and tragedy that exist within the society as such, bringing forth a mix of feelings and reactions. Inspired by his wife and the pet cats they own, Michael Mararian intends to keep "surfing the wave" of contradiction, seeing just how far it can take him.
The artist is represented by Corey Helford Gallery.
Michael Mararian lives and works in New York.
Featured image: Michael Mararian. All photos credit the artist.
All images used for illustrative purposes only.