The fantastical worlds collide in the work of Michael Page and surrealist atmosphere prevails. Without any doubt, the artist introduces narratives of strange, phantasmagoric and frenzy nature. Intense and rich color pallet additionally provides a sense of vivid hallucination or hazy sensation from the depth of unconsciousness. The way Page constitutes the composition and disposes of with the formal elements is just a display of his skillfulness, but far more important is the message which the artist is eager to send.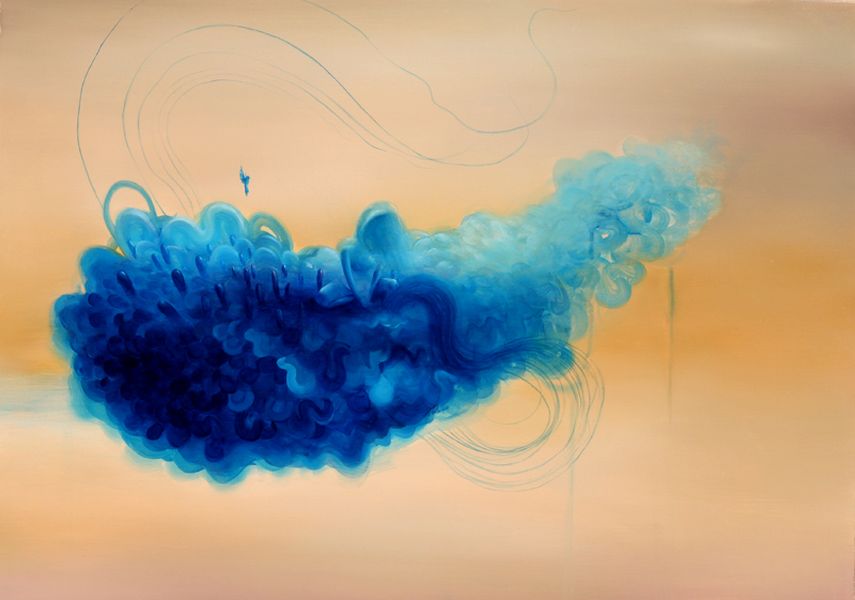 The Artistic Development
Michael Page is born in 1979, in San Francisco. CA. He is basically self-taught and over the years dedicated fully to art and gradually started painting in all mediums and sizes by using atypical color schemes and kinetic scenes. Page has shown his work nationally and internationally throughout both Europe and the United States including the cities of Reykjavik, Berlin, Bristol, Rome, and Montreal.
Specific approach to coloring and forms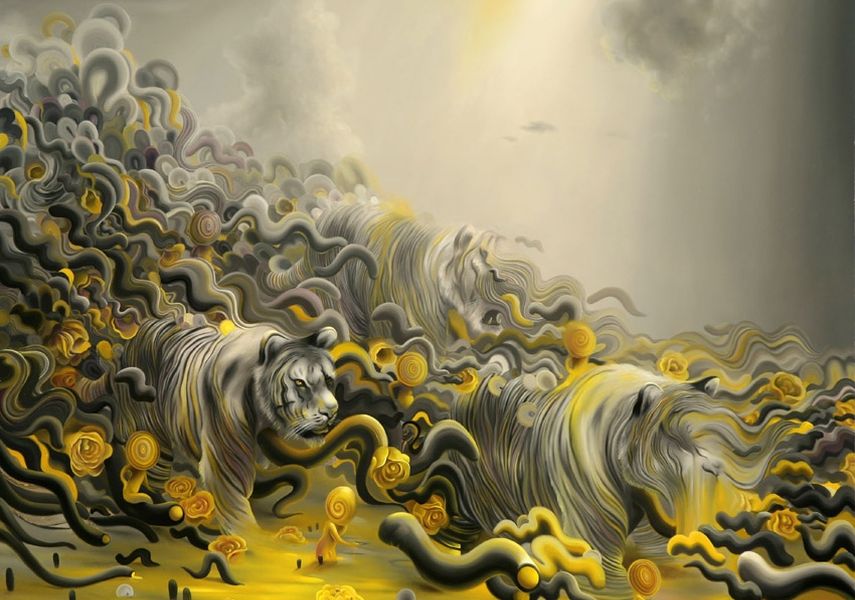 The Personal Style of Michael Page
The peculiar approach takes a central place in Page's work. The artist applies few different ways when approaching a new canvas. It can throw colors and shapes down until a suitable format is found or with initial sketching of forms and shapes until the idea is flowing. Regardless of the technique or the approach, it is the narrative which pops up and offers a full insight into his work. The different reality of his is inhibited with unusual creatures or entities. It seems as if these are manifestations, perhaps, of human delusions or just a specter of dreamscapes and alterations fulfilled with dynamic movement.
Michael Page is drawn to creating uncanny atmosphere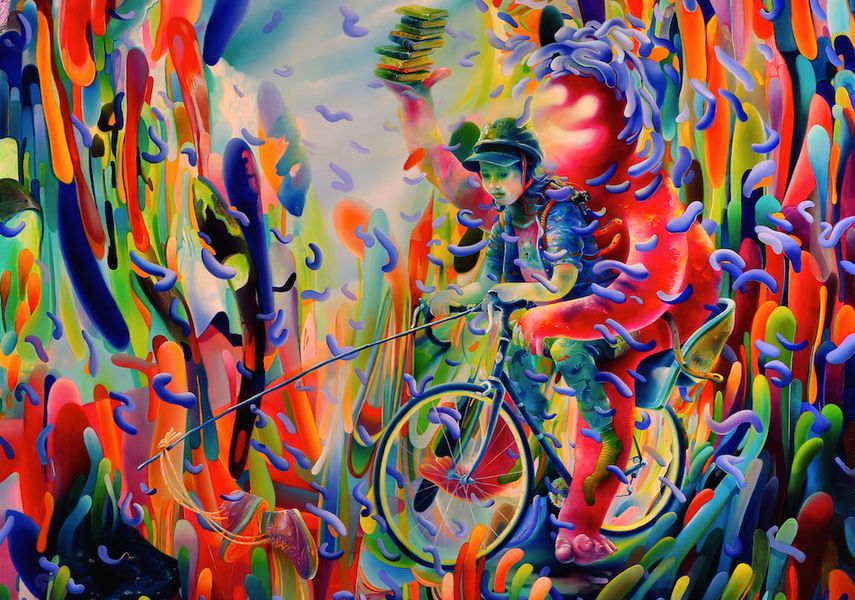 Inspired By Nature
The resulting liveliness of the work reflects the artist's increasing interest in global transformation and ecological upheaval with the aftermath of what has become and is to come. Even his surreal works which were dealing with childhood and were reminiscent of 80's sci –fi movies or tv shows were questioning similar subjects such as vital force, evolution, and the development of organisms. Whichever the formal frame of his works is, it seems as if Page somehow contemplates our planet and ecosystem as not yet seen before in our current times. In addition to that is his obvious need to visually engage the observer with his strange and surreal compositions.
The mystery of transcendence hovers through his works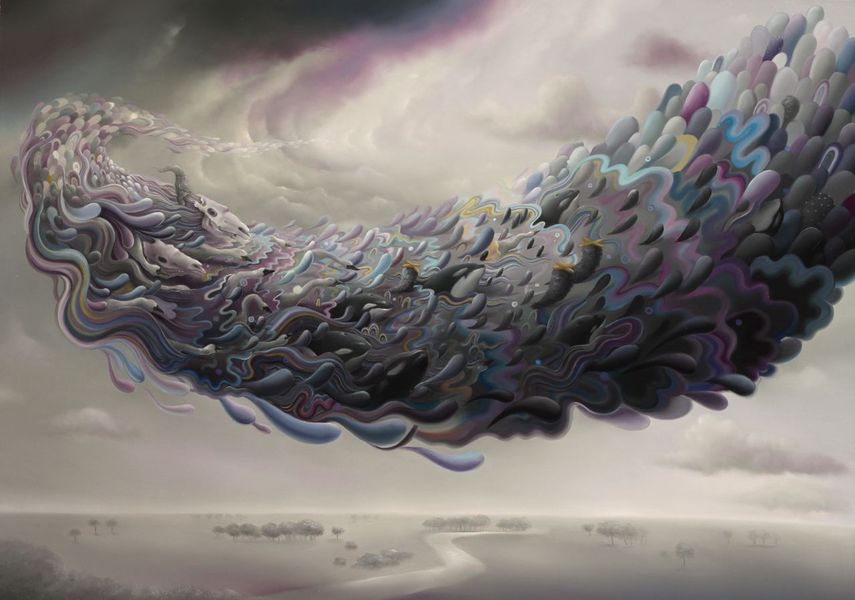 Vibrant Dreamscapes of Michael Page
The alternative realities Michael Page are not only displaying is utmost reflections of environmentalist concern. Although the artist is using bold brush strokes and vibrant color palettes in order to accentuate the examination of new life, science, and the infinite variations of consciousness, the works are painted with childish naivety and full of humor. His imagination seems to limitless and the artist is employing enormous efforts to keep it out of the convention in order to achieve the best possible results.
Michael Page lives and works in San Francisco.
Featured image: Michael Page - Varnish, detail - image courtesy of Arrested Motion
All images are used for illustrative purposes only