Michaela Kloeckner is an Australian contemporary artist working with ceramics. Michaela, who was born in Bavaria, Germany, moved to Australia in 1979, at the age of 22. In 1982, the artist became a pottery trainee at Lyrebird Ridge Pottery in Springbrook, located in Gold Coast. She was taught by Master Potter Errol Bames.
As a competent ceramicist, she established her own studio four years later. Her work was in the beginning purely functional, but after a few years, she started creating exhibition pieces. Her works were exhibited in numerous solo and group exhibitions throughout Australia, but also internationally. The venues which hosted her solo shows include 19 Karen Contemporary Artspace, Tokonoma Gallery, Dansey Gallery, Fusions Gallery (all in Australia) and German Pilatus Haus in Oberammergau.
Michaela Kloeckner's works are featured in private and public collections worldwide, such as the collection of Gold Coast City Art Gallery in Australia.
Summer Memories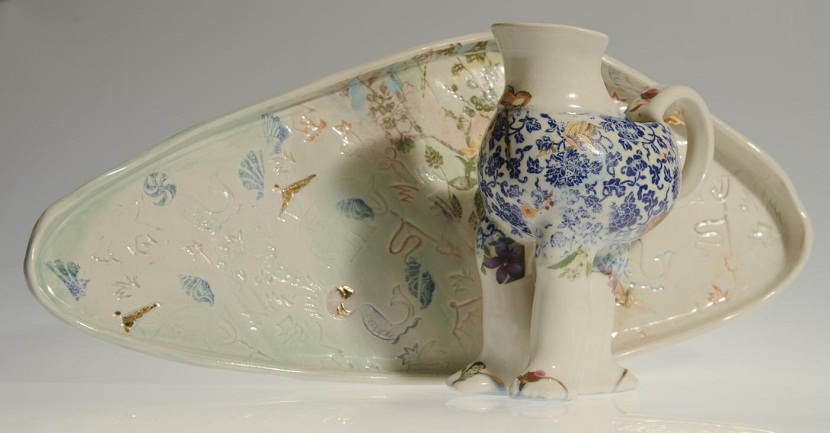 She was in Japan in 2000 and in Korea in 2007, as a part of an artist exchange program. Her 3-legged vessels and ceramic pillows are inspired by the pottery study tour to China in 2008.
Kloeckner received many awards for her work, such as the Gold Coast 3D Art and Design Award in 2004 and D'Arcy Doyle Sculpture Art Award in 2005 and 2006.
She worked as Visual Arts Trainer at Ceramics Department of AICA College in Gold Coast, Australia, from 1999 to 2010.
You Clipped My Wings and Love Gives Me Wings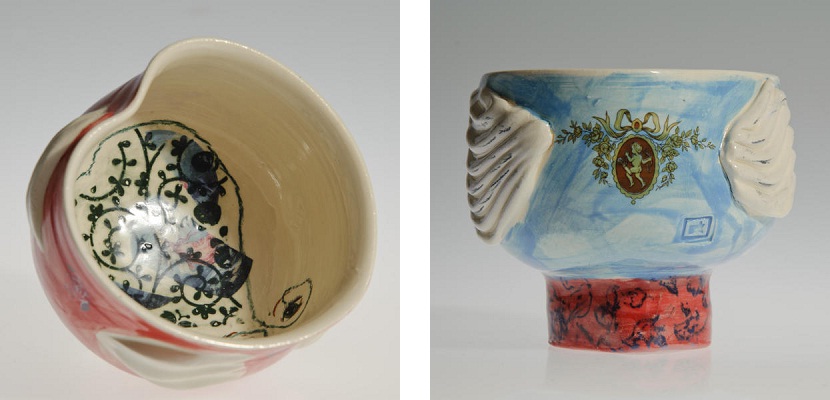 The artist is represented by 19 Karen Contemporary Artspace in Gold Coast, Australia.
Michaela Kloeckner lives and works in Queensland, Australia.
Featured image: Michaela Kloeckner - She loves me, she loves me not!
All images courtesy of the artist and 19 Karen Contemporary Artspace