Michal Škapa is a Czech street artist who was a big part of the most expressive wave of graffiti writers that shaped that nation's urban scene during the 1990s and 2000s, effectively turning it into the scene we now know and love. With many achievements to his credit, one would be hard-pressed to find a more pivotal graffiti painter in all of Czech Republic. Like many of his contemporaries and colleagues that learned their trade by painting on the streets at the same time, Škapa also made a decision to turn his focus on the types of pieces that can be described as more gallery-oriented. Keeping that in mind, Škapa started to work on paintings and prints that share many stylistic characteristics with his street artworks.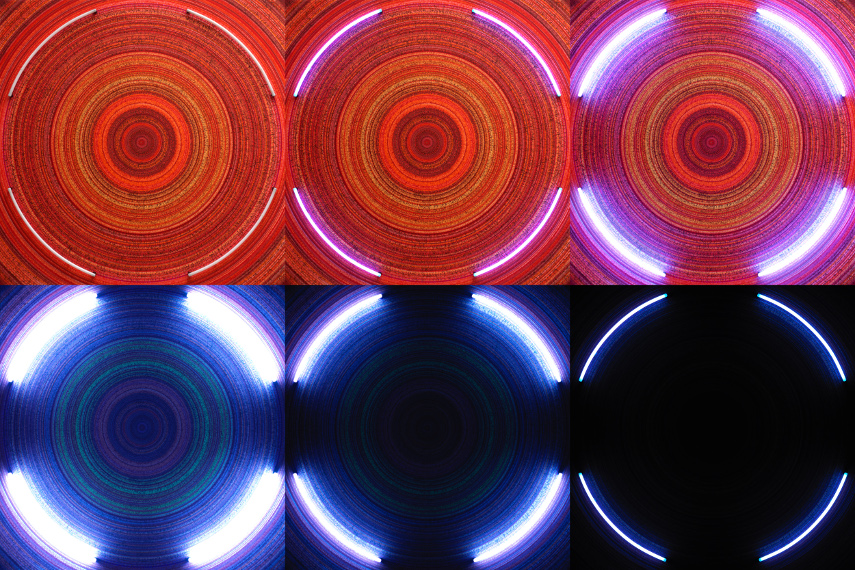 The Versatility of Michal Škapa
Michal Škapa is one of the people responsible for giving his country's street scene a reputation of diversity - this artist is not chained to any one technique or style. He is willing to experiment and constantly try new methods, believing that this is the most potent and efficient way of expressing yourself through art. Škapa tried his hands on many visual concepts, from Pop Art-like vocabularies to carefully encoded messages. It should be noted that this Prague-based artist often works under a creative pseudonym of TRON as many of his posters, stickers, stencils, paintings and mosaics are credited to that name.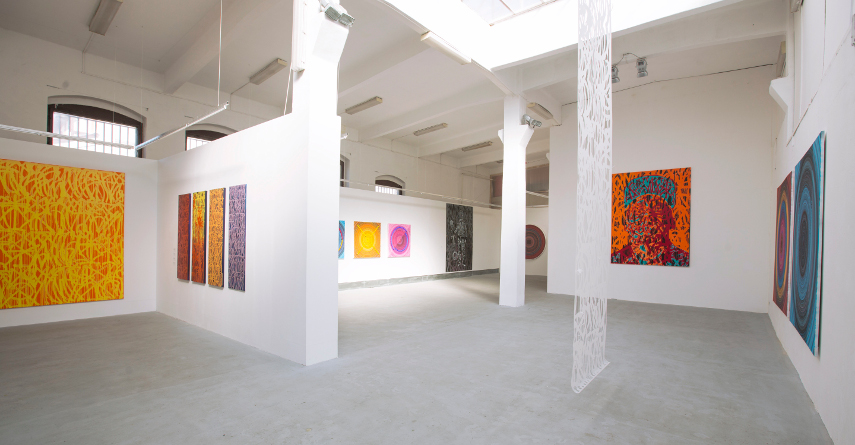 Countless Practices and Projects
As it was already clued at earlier, Michal Škapa has many achievements to his credit. Even if we put aside street art and gallery works, there is still so much that this man does - he is engaged in countless graphic activities with the magazines Free Magazine and Upstream, he is a regular part of local festivals, he writes books, makes CD cover for various bands, designs fonts, etc. His projects that occurred in the recent past include Names Festival, Kick the Shit! Bitch!, OBR, the Thick-skinned Moviegoers' Festival for the Aero Movie Theater, IFP and the visuals for the Bigg Boss label.
Michal Škapa is one of the most iconic and pivotal Czech street artists who did a lot of heavy lifting during a time that defined the characteristics of the Prague street art scene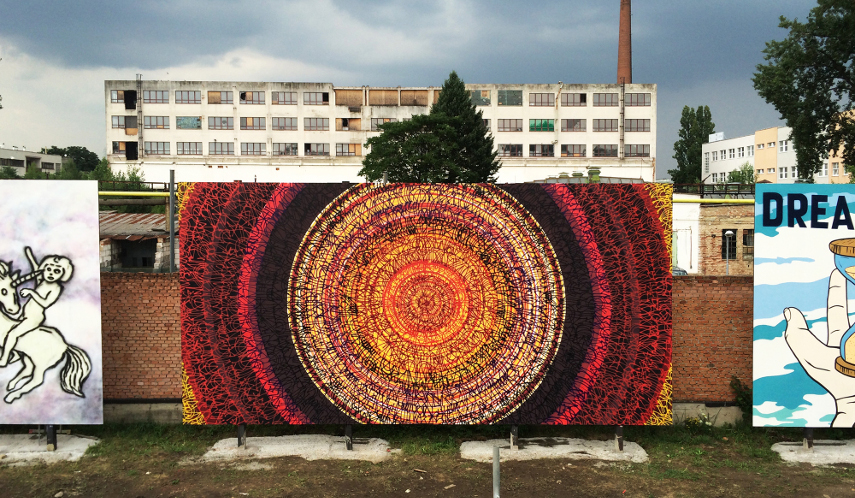 In the Center of the Prague Scene
It's easy to lose yourself in the street art scene of the Czech Republic. The sheer amount of pieces combined with the undeniable quality of works sets this country apart from all the other places around the world that are famous for urban art. And if one decides to investigate the street scene of this nation, many of the roads will lead directly to Michal Škapa - due to his devotion and talent, this man established himself as the leading graffiti author in Prague and, make no mistake, this reputation is extremely well-earned.
This artist is represented by Urban Spree Gallery.
Michal Skapa lives and works in Prague, the Czech Republic.
Featured image: Michal Skapa - Photo of the artist in front of his work - Image courtesy of The Urban Spree Gallery
All images courtesy of The Urban Spree Gallery.