Michela Martello is an Italian illustrator and painter famous for the motifs of Eastern mysticism she incorporates into her artworks. Martello was an illustrator for children's books in her early career, but later on she decided to devote herself primarily to painting. Her work consists of large murals made for private institutions or individuals, as well as smaller paintings and mixed media pieces. Martello's repertoire of artistic motifs is truly surprising – she combines the illustration-like imagery of animals and humans with the elements of Tibetan visual arts.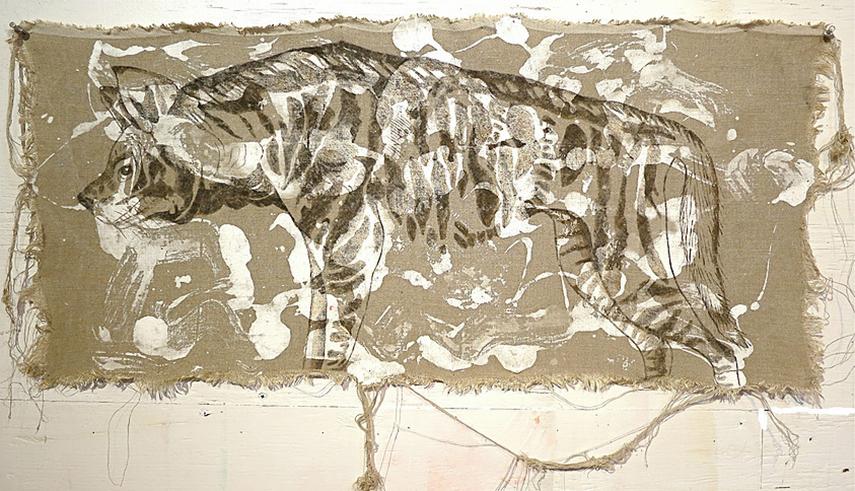 Shifting Focus from Illustration to Painting
Martello was born in Grosseto, Italy and she received her Bachelor of Arts in illustration from Europe Institute of Design. She is a prolific illustrator who published her artworks in more than 30 children's books. In the early 90s she decided to move her artistic focus from illustration to painting. She turned out to be a very successful painter and she had her first exhibitions in Milano and New York during the late 90s. In 1998, she moved to New York and became a full-time painter at Arturo di Modica's studio, who is famous as the creator of the legendary Wall Street Charging Bull. After many years of hard work, Martello was selected by NYC American Association of women for the Emerging Women Artist. Another great success for Martello happened recently, in 2015, when MAAM museum in Rome commissioned her to paint a large triptych for their permanent collection.
In the 90s, Martello decided to move her focus from illustration to painting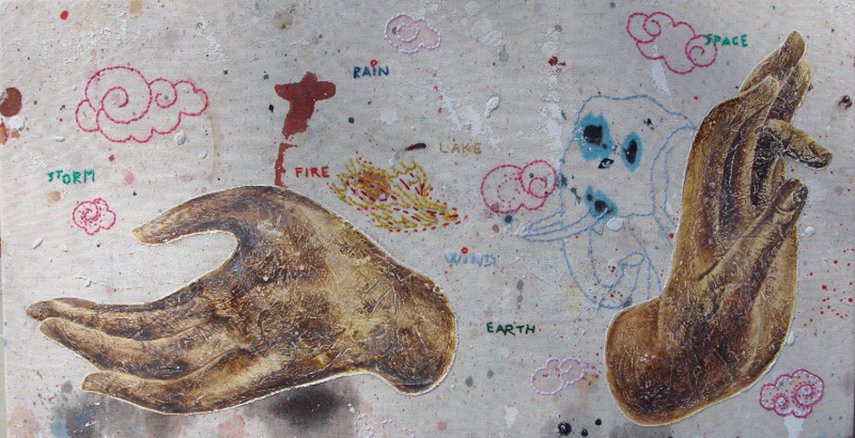 Transcending Tibet
After she started her professional career in NYC, Martello became exposed to the cultural melting pot of Big Apple and her artworks gradually went through a change. This transformation was surely triggered by various cultural influences and much more diverse art scene than what she was used to. At the same time, Martello's work became more complex and she started using a variety of different media in her pieces. Her choice includes acrylics, pencils, gesso, lace, silk, as well as many  pigments. In the last two years, the influence of Eastern mysticism was the most notable new direction in her work. In 2015, she participated in the group exhibition Transcending Tibet, which was typical for its unusual blend of colors and materials, as well as concepts. Tibetan art used to be limited to religious scopes, but in the last ten years it got transformed into an international movement.
The influence of Eastern mysticism is the most notable direction in Martello's more recent work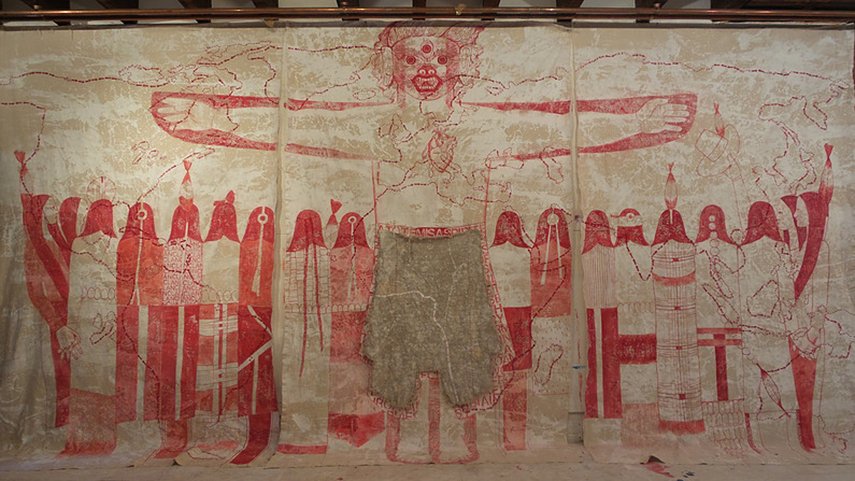 Intriguing Mix of Styles
Martello's art combines the mysticism of religious symbols with the straightforwardness of the illustrations which are typically found in children's books. In her unique ways, she softens up the rigidness of religious art – her colors, hand-made fabrics, and compositions inevitably remind us of folk and fairy tales. Because of her multicultural approach to art and her great skills in both paintings and illustration, Martello gained an international recognition and she regularly participates in exhibits and art fairs throughout the United States, Europe, and Asia.
The artist is represented by Azart Gallery.
Michela Martello lives and works in Brooklyn, NY.
Featured image: Martello's portrait - via artmediatique.com
All images courtesy of the artist.