Microbo is an Italian contemporary artist born in 1970. She is known throughout the artistic world as a person of small stature, but very talented. Born and raised in Sicily, the artist now lives in Milan. As the name suggests, she is fascinated by micro-organisms, and her artworks revolve around them.
Art by Microbo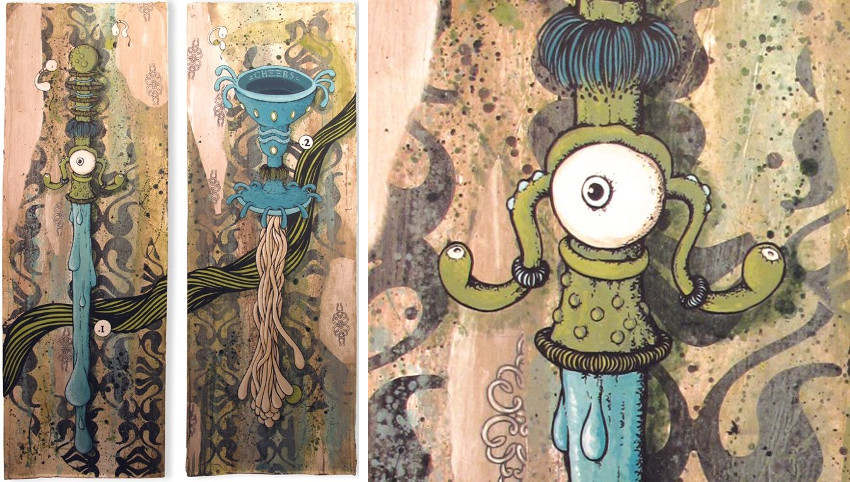 The artist went to London pursuing her studies, and there she worked in graphic design and multimedia. In fact, right there in the capital of England, she met Bo130, and two of them started what can be described as a life changing relationship, both personal and artistic. In 2000, the couple returned to Italy and settled in Milan. They realized what a bad name graffiti had gotten in the past years, and decided to help in organization of the first alternative street event in Italy, so the true potential of street art could be illustrated and shown to the people.
Art by Microbo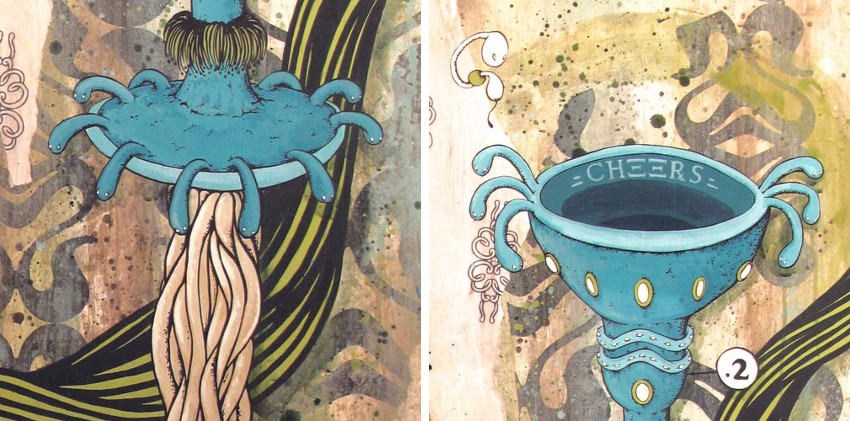 In her work, Microbo portrays a new world, the micro-cosmos, which consists of filaments, seaweeds humus and the tiny organisms living in zero gravity. The artist knows that all life started with something infinitely small, so her work has turned into a sort of quest for all the invisible and constantly present in our lives. She has exhibited throughout the world, often with her partner Bo130.
Art by Microbo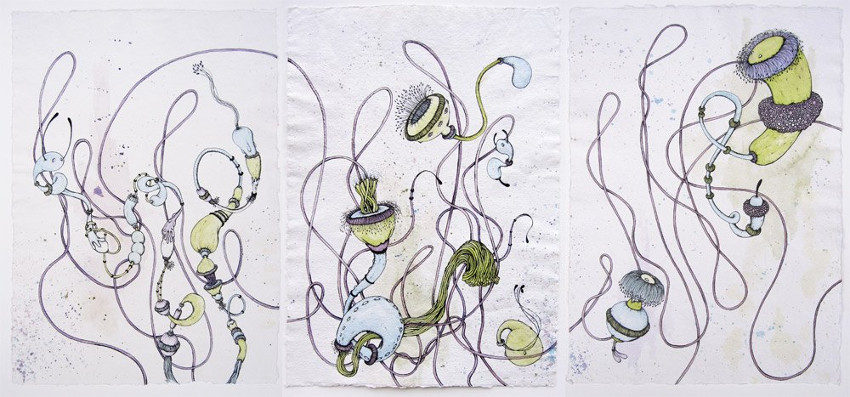 She is represented by GCA Gallery in Nice, France.
Microbo lives and works in Milan.
All images Copyright © Microbo.