Midge Johansen is an Australian sculptor, ceramic artist, potter, author and teacher born in Sale, Victoria. An artist with more than 30 years of experience, Midge creates works in clay, resin and mixed-media. She is a member of the Sculptors' Society Gold Coast Inc. and Gold Coast Potters Association Inc. The artist won first prize in numerous exhibitions, such as the annual Exotic Erotic Exhibition of the Sculptors Society GC Inc, Nerang Festival Of Arts, Marymount Art Festival and Edith Battrick Memorial Award at Gold Coast Potters' Association Annual Members' Exhibition.
My Throne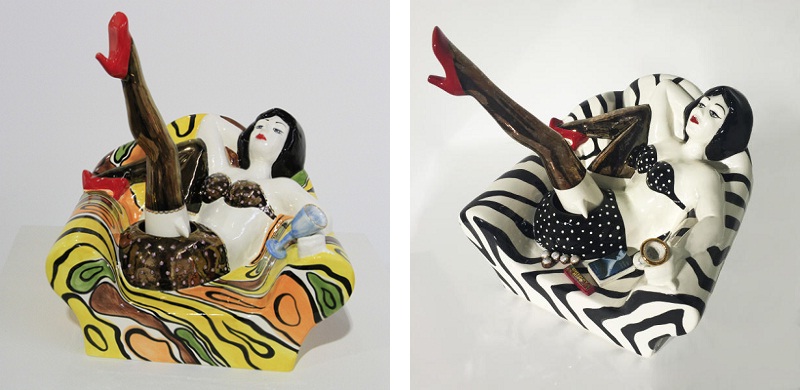 Johansen was born to non-English speaking parents, who fled to Australia from Europe. She worked as a primary school teacher for ten years, before dedicating herself to a career in art. Midge is a largely self-taught artist, whose extensive teaching experience allows her to spread her love for sculpting and pottery, and pass on some of her skills. She taught the Sculpture Course at Gold Coast T.A.F.E. College, clay hand-building techniques at the Sculptors' Society, and held ceramic workshops for large groups.
Her artworks are featured in many public and private collections, such as the permanent collection of the Queensland Art Gallery and the collections of the Gold Coast City Council, G.C. Potters' Association, Gold Coast Botanic Gardens, Somerset College and Beachcomber International Resort.
Gay Abandon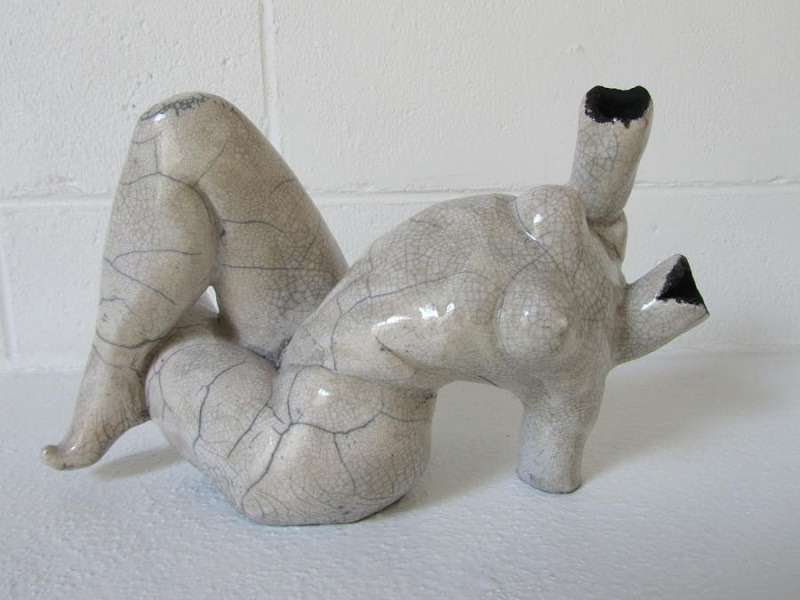 Midge Johansen is inspired by both the human form, especially female body, and her life as a woman. She likes to comment on society's norms, customs and traditional values from a female perspective, tackling sex and gender issues with humor, playfulness and mischief. The recurrent theme in her works is female strength, weakness and sexuality.
The artist is also the author of the books The Dinkum Dictionary published by Viking O'Neil/Penguin Books Australia Ltd. in 1988 and The Penguin Book Of Australian Slang published by Penguin Books Australia Ltd. in 1966.
Apples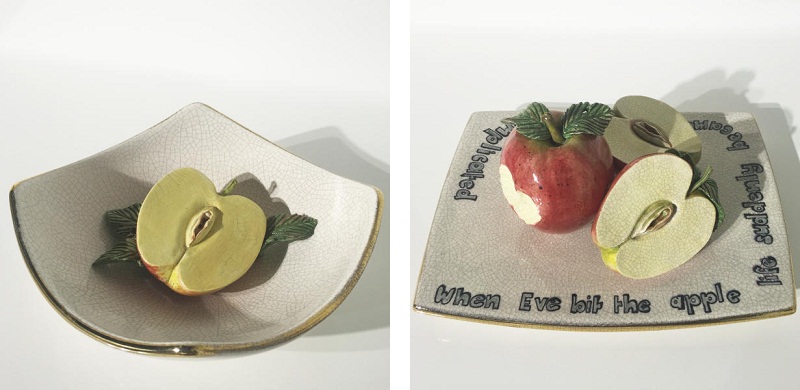 She is represented by 19 Karen Contemporary Artspace in Gold Coast, Australia.
Midge Johansen lives and works in Gold Coast, Australia.
All images courtesy of the artist and 19 Karen Contemporary Artspace