Miguel Machado Suarez is a young Cuban artist who is considered by many to be the main rising star of the Cuban art scene. His paintings do a great job of concealing Suarez's age as they perceive to be painted by a person who has a lot more experiences than this painter. When it comes to his style and themes, Miguel Machado Suarez creates pieces that are pleasing and vivid on first glance, appearing as if they belong in a children's book of some kind - however, as the viewer starts to become aware of the painting as a whole, he or she quickly realizes that Suarez's images depict something far more sinister.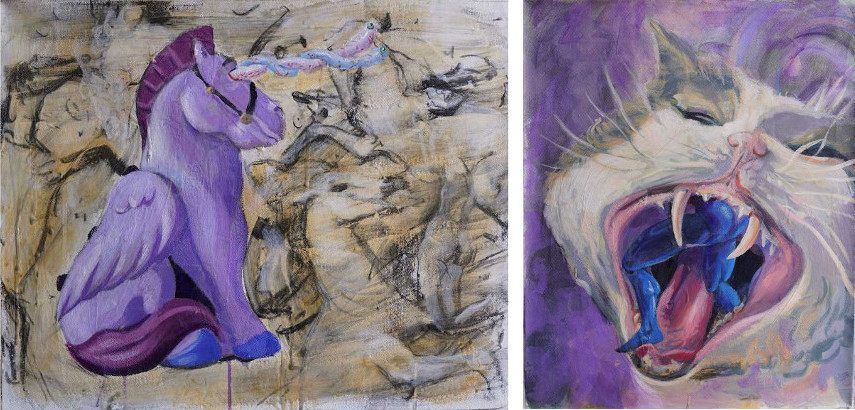 A Student and an Artist
Miguel Machado Suarez acquired his education at the Superior Institute of Arts in Havana, his hometown that stills serves the role of the artist's home to this day. Parallelly being a student and an aspiring artist, Miguel developed his style whilst also discovering the world of art at the Institute - this is probably the reason why he was able to advance his craft so rapidly and with so much success. Impressively working with and incorporating traditions he learned at college, young Miguel Machado Suarez also found his own bright, eclectic, contemporary voice and style. It should be noted that Miguel became a hot topic in the world of art before he even got close to graduating.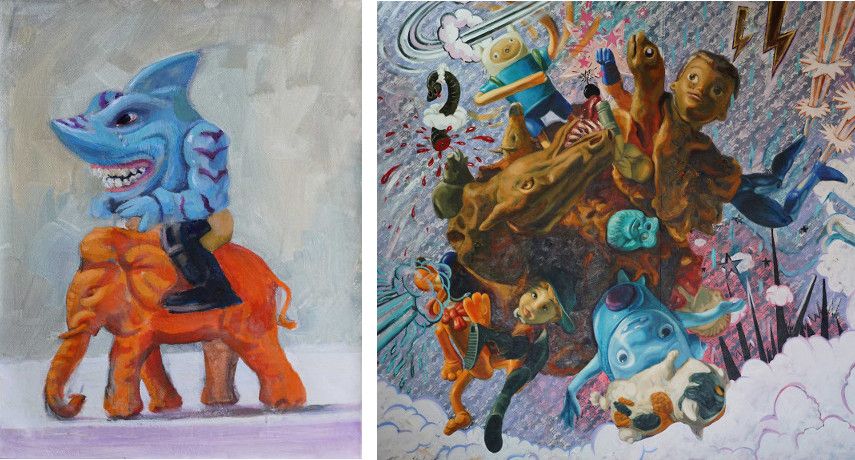 Unique Style of Miguel Machado Suarez
Still young and hungry for new visual solutions that will enrich his creative vocabulary, Miguel Machado Suarez is constantly motivated to stretch himself and advance his art to new levels, both in the aesthetical and conceptual terms. However, some aspects of his work seem to be constant, such as his use of contrasting oil colors. Miguel Machado Suarez appears to always mix comic elements with hair-raising concepts, a decision that results in works that appear like a mixture of Eugène Delacroix's paintings and something that came out of the early Disney Studio. This innovative and utterly electrifying style furnishes us with colorful and expressive pieces that are also able to disturb us.
Despite his young age, Miguel Machado Suarez has already managed to establish himself within the Cuban scene of art thanks to his blend of comic and hair-raising elements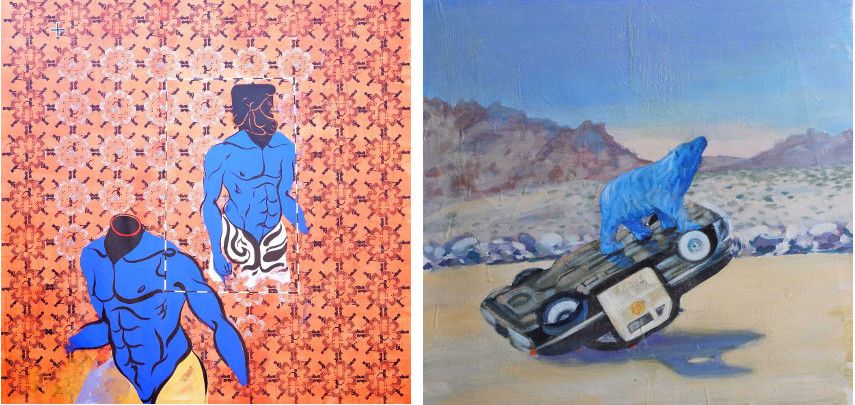 What Future Has in Store
Now, represented by the likes of LKB/G Gallery, Miguel Machado Suarez will truly have a chance to make the next step on the international stage. He has already shown his diverse talent in several exhibitions throughout the years, but now comes a time for Miguel Machado Suarez to fully commit to his craft and take the art world by storm. If he continues to display signs of artistic brilliance, we see no reason why Miguel Machado Suarez could not quickly become one of the leading Cuban artists for decades to come.
This artist is represented by LKB/G Gallery.
Miguel Machado Suarez lives and works in Havana, Cuba.
Featured image: Miguel Machado Suarez - Photo of the artist - Image via ytimg.com
All images courtesy of LKB/G Gallery.