Mikael D. Brkic is a young and emerging Norwegian contemporary artist who works in various media including painting, installation and performance. His art is often characterized by improvisation and spontaneity.
Born in 1987 in Oslo, he obtained his BA from the National Academy of the Arts Oslo, Norway in 2009. He also studied at Städelschule in Frankfurt, Germany and the Mountain School of Art, Los Angeles, CA, USA.
Un Poco Domane (Coop Obs)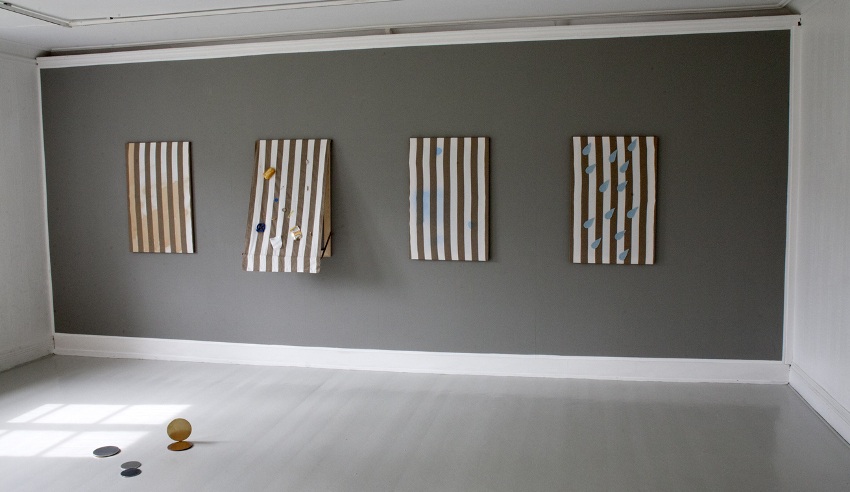 In one of his recent one-person shows titled To the Fans at VI, VII, Oslo, in May 2015, the artist presented his Campaigns series of PDF-based work on individual tablets. Inspired by his day job at a corporation operating in the online fashion retail market, the moodboard-like works showcase pictures of clothes worn by Brkic and his colleagues, with such titles as Mediterranean getaway, Rainy Daze, and Doctor's Orders.
Other works in the exhibition – which fulfill different functions in the artist's thinking about Business and the corporation – include paintings featuring such objects as coffee cups, clothes hangers and data chips. His corporate aesthetic is a knowing nod to a prevailing "yuccie" sensibility, with the featured clothes and accessories hailing from designer brands more than underground labels.
Campaign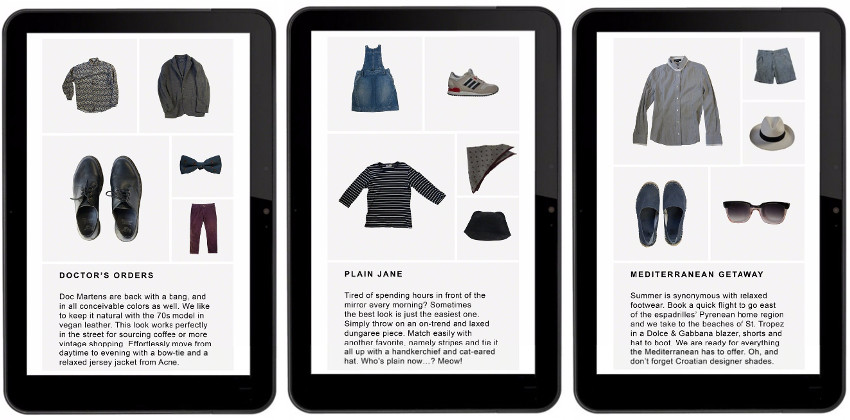 Some of his solo exhibitions also include BizzaroWorld at Kazachenko's Apartment, Oslo and A Couple of Dispositions at Hand Landings, Vestfossen, among others. His work was included in group shows at Verdens Ende Kunstforening, Tjoome; Kunstbanken, Hamar; Grand Century, New York; and Gallerie b2, Leipzig, to name a few. In March 2015 he participated in the NADA art fair where he presented his works which featured slices of fruit cured in resin and mounted on a colorful wooden board.
NADA Art Fair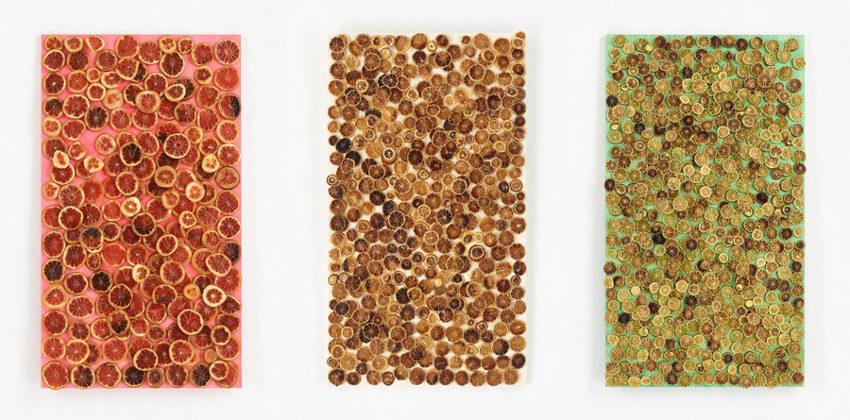 Mikael D.Brkic splits his time between Oslo and Berlin.
Featured photo by Amalie Winther
Images courtesy © Mikael D.Brkic