Mike Dargas is a German visual artist and painter that recently became widely known for his large-scale hyperrealistic oil portraits. A true master of the trompe l'oeil style, he amazes people with his skill sets in such amount that one can't be completely sure if its pixels or brushstrokes one is watching. Dargas is playing with the notions of perception, but his devotion to the shadings and rich shifts of color, as well as a keen talent for catching the essence of people portrayed, must be noted as rare and remarkable qualities. It is not strange, better to say, it was quite expected, for this young artist to emerge and establish himself on the contemporary art scene.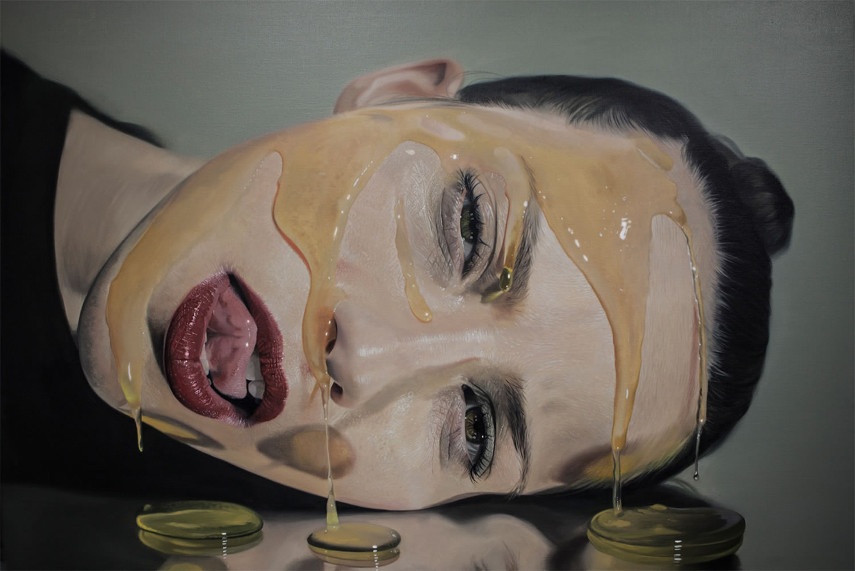 Dargas's Artistic Path Before the International Breakthrough
Dargas was born in Cologne in 1983. Since a young age, he showed an extraordinary talent for drawing and painting which was recognized and nourished by his mother. His first works that draw attention was when he was only eleven years old and painted in chalk and pastel the cathedral square in Cologne. Since then, he tried himself in various fields of art, from sculpture to tattoos. He started doing tattoos as a fourteen-year-old and made quite a reputation out of it, receiving numerous awards and prizes. It is interesting that Dargas doesn't have a traditional approach to education; he learned the techniques and secrets of the craft through independent study. His international breakthrough happened via Instagram. Namely, the curator and director of the Opera Gallery in London, Jean-David Malat, was amazed by his technique after seeing the work on Dargas's Instagram account.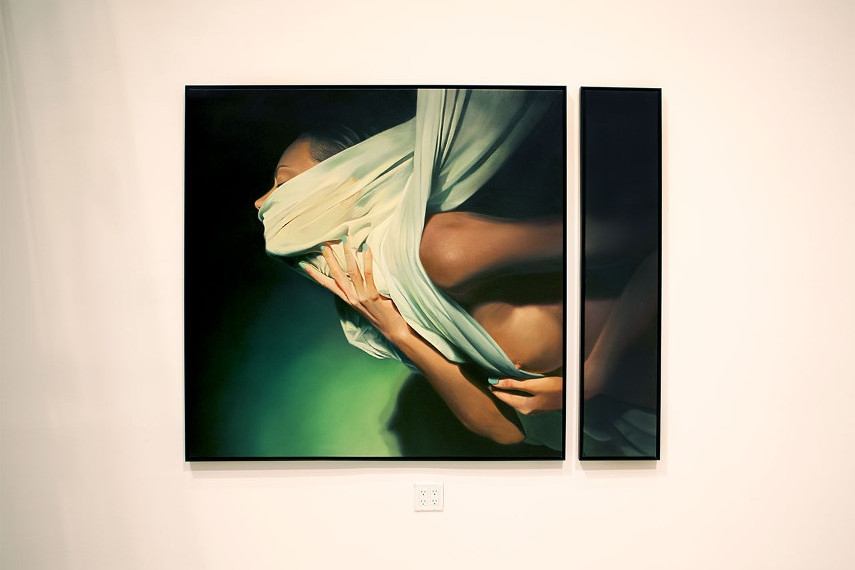 Covered or Concealed Portraits
In Dargas work, people faces are often covered or concealed with something – sometimes its liquids like honey or melted chocolate, sometimes translucent paper or fabric. Those materials are allusions to masks used to protect, hide or play in our everyday life, but as well a perfect way to show Dargas' meticulously and obsessively precise technique. He starts his work process by making a series of photographs, that he later uses as a model for oil painting. The liquids dripping down woman's faces have a vicious brilliance about them, bestowing the seductiveness and sexually charged up-close portraits of beautiful women. But his subject varies in age, beauty, and qualities. He proved himself a master of catching the specific emotion or variety of thoughts, conflicts or moods of portrayed people.
Seductive and sexually charged close-ups of beautiful women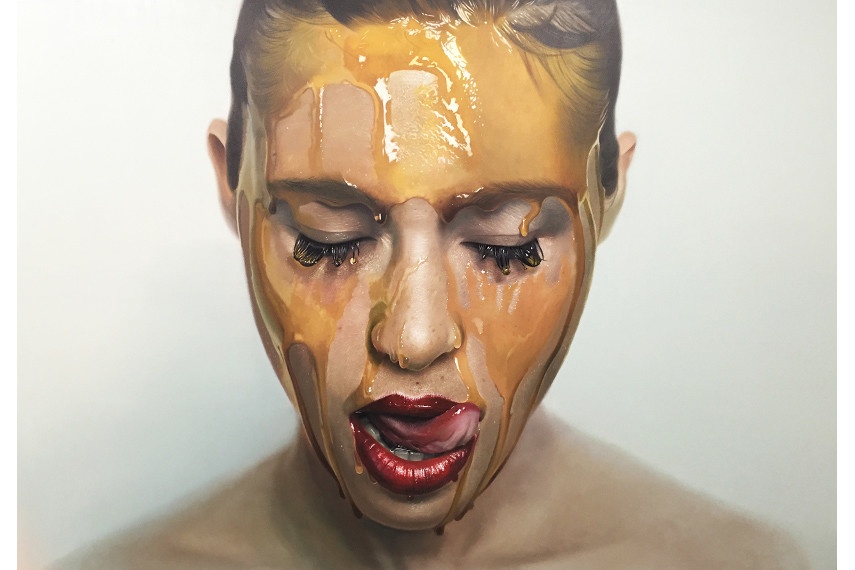 Hyperrealism at Its Best
Mike Dargas's work fits well in the contemporary Zeitgeist – the need to overcome reality with hyperrealism seems like an ongoing cultural urge. Since he is inspired by Dali, Caravaggio, and HR Giga it will be interesting to see in which direction will this young artist take the development of the topics or realism - will it contort itself to surrealism once it closes the impulse of preciseness. Until you can check his exhibition Transformation in the C24 art gallery in New York.
The artist is represented by Galerie Benjamin Eck, from Munich.
Mike Dargas lives and works in Cologne, Germany.
Featured image: Mike Dargas - work in progress, photo credits of the artist
All images used for illustrative purposes only