Drawing inspiration from old Slavic mythology, Polish legends, folklore, myths and stories, Mikołaj Rejs has created his own universe inhabited by ghosts, gods, monsters, demons and other creature imagined in his mind. Polish street artist started showcasing his creations on abandoned buildings and warehouses in forgotten spaces within the post-industrial urban areas and similar places in his naïve country and abroad. These large, abandoned sites, corridors, or zones are transformed into amazing sites thanks to his meticulously detailed, sometimes creepy and strange, but always highly-inspiring artworks.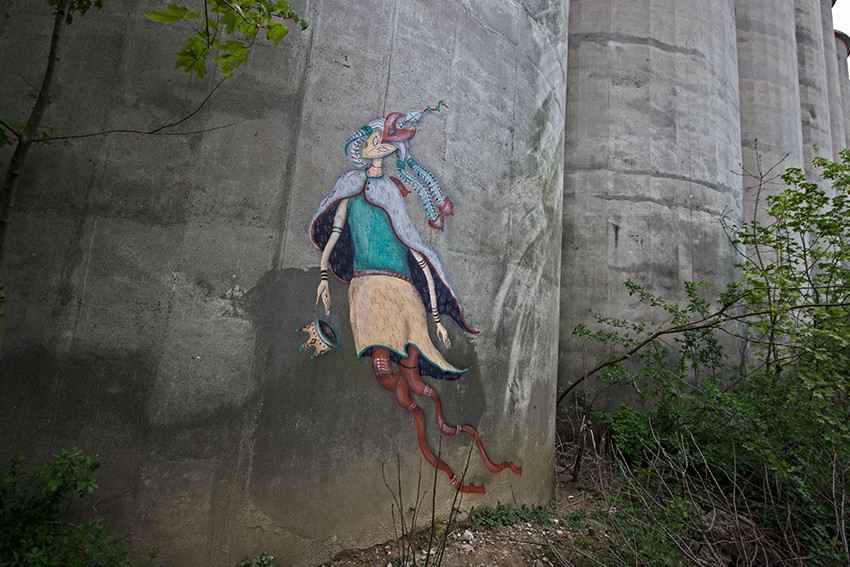 The Art of Mikołaj Rejs
Born in 1984, Mikołaj became interested in photography and street art in the late '90s. Rejecting any formal training, he has developed his own techniques characterized by clear lines and smooth color schemes. His thought provoking, large-scale graffiti stimulate passersby to consider their content and context, to examine and question mythical creatures, monsters and supernatural beings that all coexist together in harmony in the same story. The viewer can see particular habitat of ghosts, gods and demons, parallel universes and portals and mirrors to our own world.
Mikołaj Rejs' subjects coexist together in harmony in the same story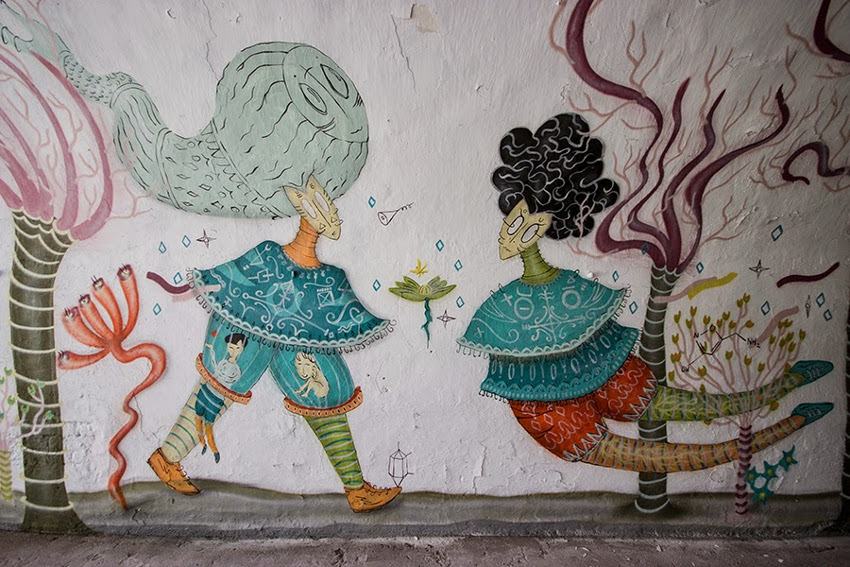 Habitat and Other Exhibitions
Apart from being street artist, Rejs also works in the medium of photography creating nothing less inspiring pieces. His new work is currently included in one-man exhibition entitled Habitat in the Galerie's Ecke in Berlin. Organized by Urban Spree gallery, the show is part of the Berlin Art Week – an event dedicated to contemporary art that combines exhibitions, art fairs, art awards, and an auxiliary programme featuring talks, films, and tours. His work was also included in shows such as Urban Chapels at Onamato gallery in 2013, NOUMEN at Art Agenda Nova in 2014 and Duchacy at Juliusz Słowacki theater, 2015, all in Krakow.
His work was featured in various solo and group exhibitions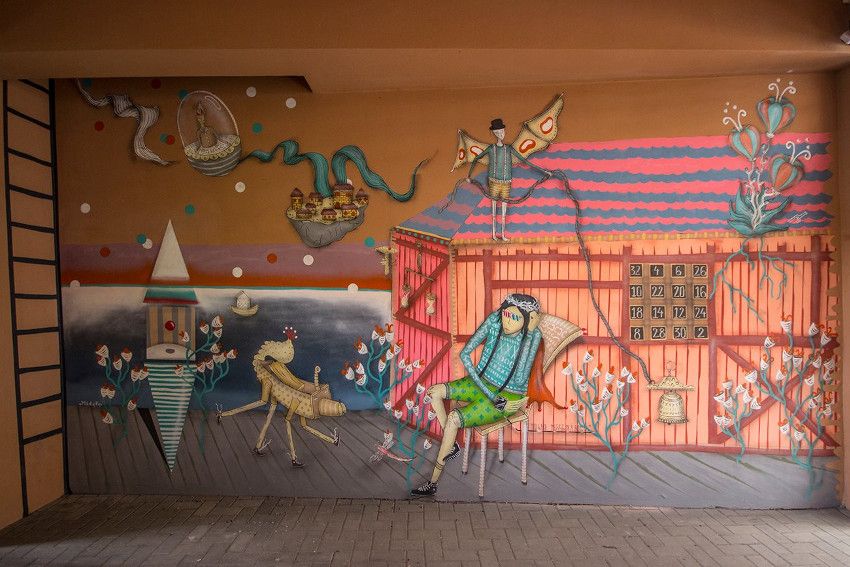 Surrealist Fairy Tales by Rejs
The artist likes to combine the fantastical and the surreal, to manipulate the layers until he gets the perfect result. His fairy tale characters are often presented in visions under water, weightlessly floating in the absence of gravity, surrounded by the bubbles and dreamy flora and fauna. His work can be found throughout Poland as well as beyond. The artist has participated in graffiti and street art events such as 20 years of Krakow houser, Nürnberg 2016, Meetings of Styles, Lublin 2011-2014, Lublin Graffiti Festival, Lublin 2012, 2011 and 2010, Street Art Festival, Katowice 2011, Graffiti vs Street Art, Lublin 2011, Outline Colour Festival, Lodz 2009, Brain Damage, Warsaw, 2003 and many others.
The artist is represented by Urban Spree in Berlin.
Mikołaj Rejs lives in Kraków.
Featured image: Mikołaj Rejs - street art
All images courtesy of the artist