Millo is an Italian street artist, born Francesco Camillo Giorgino in 1979. He is known for his predominantly black and white large-scale murals. His artworks are characterized by child-like figures, simple monochromatic lines combined with a dash of color, and elements of architecture.
The architectural element in his works might be rooted in the fact that Millo was a student of architecture. He didn't plan to became an artist, he just liked to paint. However, art became his profession.
Black and white lines, with just a bit of color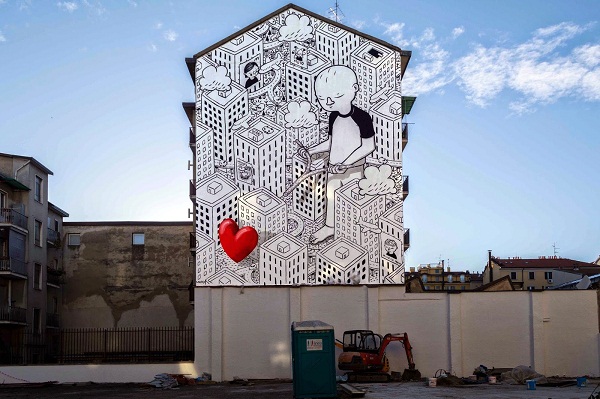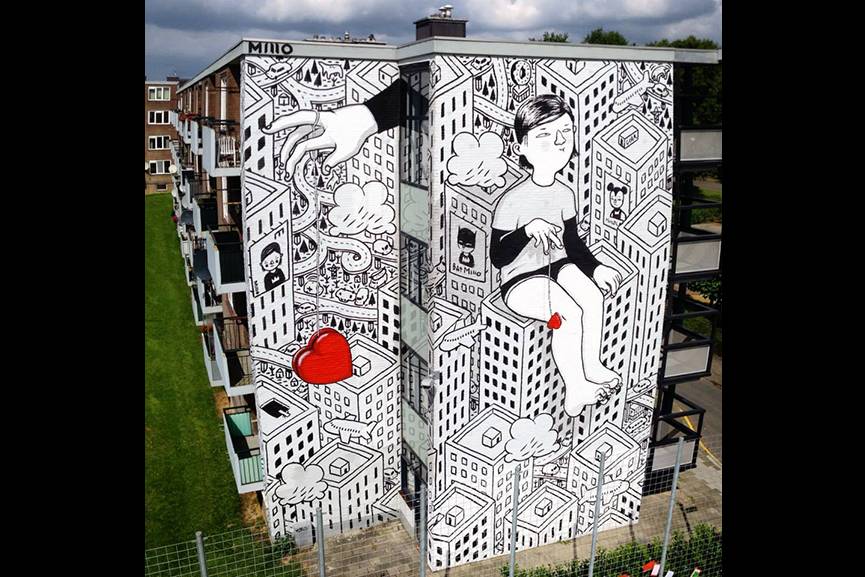 Millo is now a full time artist, who is showing his works in solo and group exhibitions, and participating in street art festivals throughout Europe, such as Vilnius Street Art in Lithuania, Muraliza festival in Portugal, Heerlen Murals in the Netherlands, the Urban Myths in Belarus. He also took part in Sbagha Bagha festival in Morocco. His works can be seen in his home country, in Florence, Rome, Milan, Bologna, and abroad, in Paris, France; London, United Kingdom; Luxembourg, Luxembourg; and Rio de Janeiro, Brasil. In 2014, he painted 13 large, multi-storey murals in Turin, Italy, when he won the B.Art competition.
Millo's murals can be seen all around Europe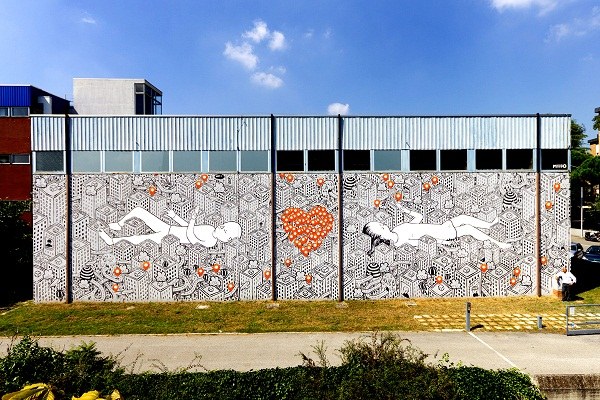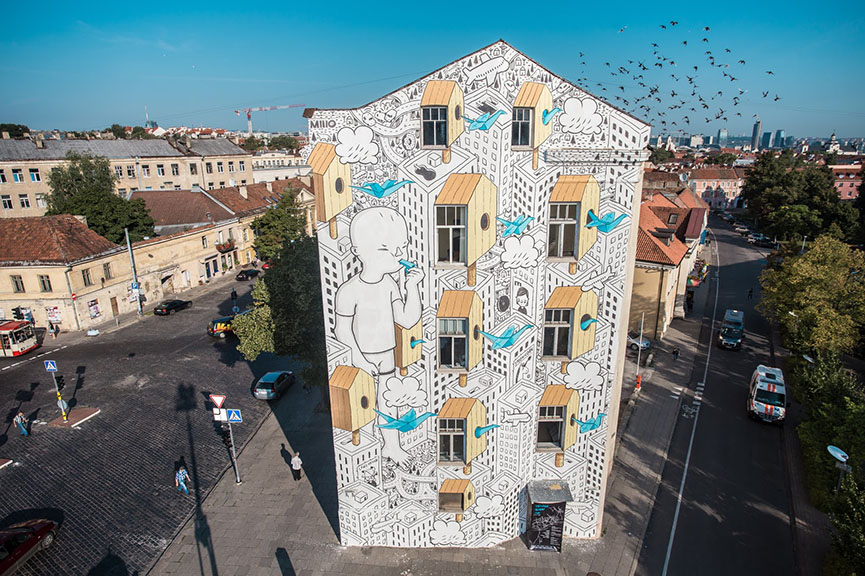 The artist has been featured in numerous web and paper magazines, such as Harvard Business Review, Corriere della Sera, La Città, Colossal, Streetartnews, Huffington Post, and Art Vibes.
Millo lives and works in Pescara, Italy.
All images copyright © the artist