Steve Lawler, the man behind Mojoko, reacts to the bombardment of bizarre images of today's culture by creating various mutations and different view of the glossy yet undeniably trash pop world. His artwork is multi-faceted and innovative – Mojoko is into curation, installation, interactive design but also fine skills, such as painting, collage and drawing. During his dynamic career, he has worked with many cutting-edge artists, designers and animators worldwide, which allowed him to climb the corporate ladder and start operating a large network of over 600 most talented multimedia artists, known for their innovative and exciting label entitled Kult.
[caption id="attachment_295237" align="aligncenter" width="855"]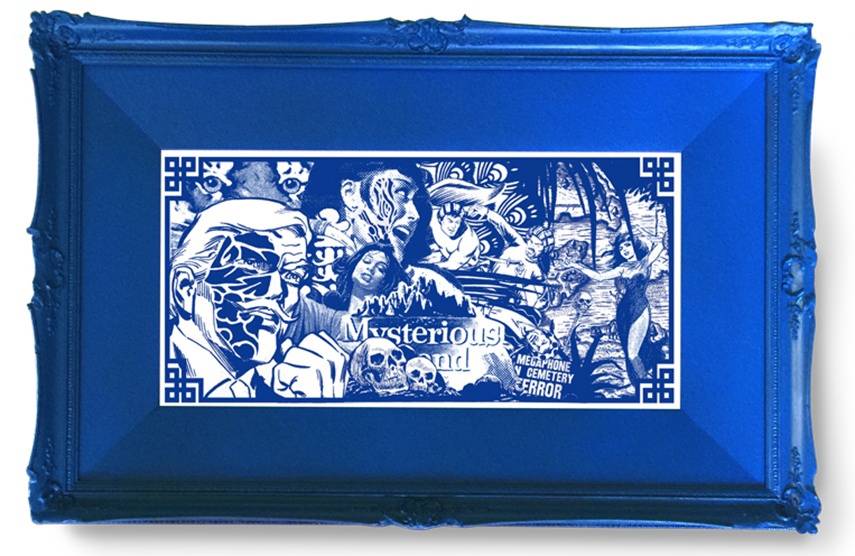 Mojoko - Mysterious Island, 2016[/caption]
Climbing the Very Top of Creative Industry in Singapore
Steve Lawler aka Mojoko has a very colorful background - he is originally British, but he was born in Iran, raised in Hong Kong and he went to art schools in Europe. In 2001, Steve Lawler attended the prestigious FABRICA residency in Treviso, Northern Italy and consequently decided to launch his own interactive design career, since it would give him much more creative freedom. He started working at Diesel HQ and he was very successful and talented, which helped him climb through the creative industry all the way to the very top. He was initially an artist and designer, but he became an art director and a creative director as well, due to his excellent managing skills. In addition to these prestigious positions, Mojoko has also created the Kult brand, which refers to a magazine, gallery, and studio in Singapore.
Mojoko has created the special Kult brand, which refers to a magazine, gallery, and studio in Singapore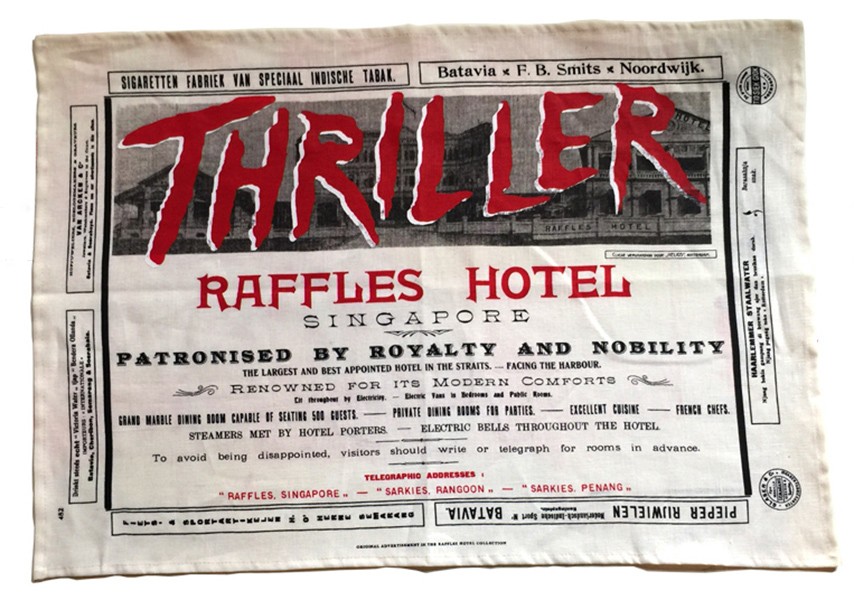 Exploring the Recent Trash Pop Culture
Mojoko was founded in 2005, initially as a reaction to overuse of the digital technologies. Lawler's main goal is to cover many different mediums and styles - from silkscreen to plastics. He combines most diverse old-school and modern approaches in order to create a bizarre mix of computer programming, digital sculpture, and printmaking, which perfectly represents the Trash Pop Culture. It is also important to note that Mojoko's work is a great portrayal of life in modern Asia since he's currently based in Singapore and every aspect of his work and even daily life is influenced by digital media, such as internet, TV and large outdoor advertisements. Lawler is also using a lot of imagery from both pop and traditional Asian and Western cultures in his collages, such as Chinese acupuncture posters, antique Chinese mirrors, and scenes from American cult horror movies, in order to emphasize the melting pot of various influences when it comes to 21st-century Asian lifestyle.
Lawler uses a lot of imagery from both new and traditional Chinese and Western cultures, which he features in his silkscreen artworks
[caption id="attachment_295238" align="aligncenter" width="855"]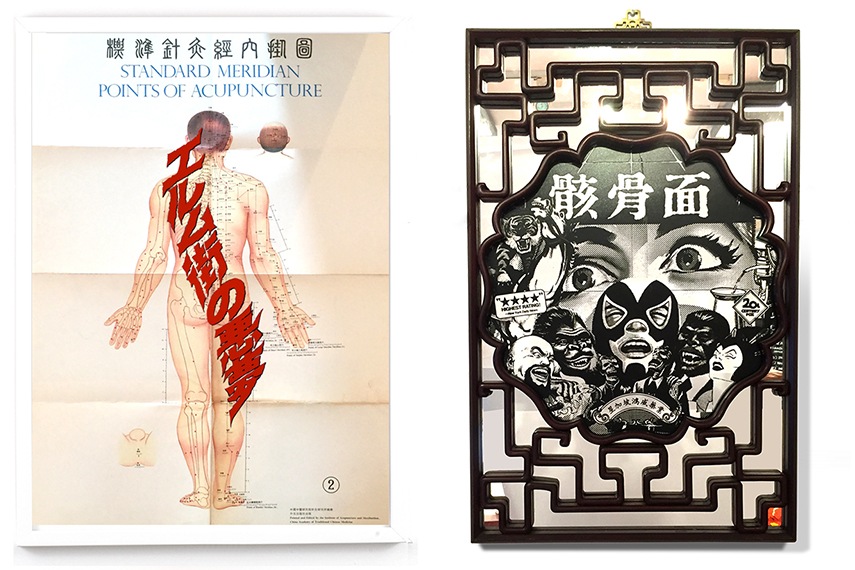 Mojoko - Nightmare on Elm Street, 2015 (Left) / Thriller at Raffles Hotel, 2015 (Right)[/caption]
Subverting the Tools of Visual Communication
Mojoko's work, inspired by the rapid changes of identity in Asia as well as the omnipresent Trash Pop, focuses on decoding the tools of visual communication in order to subvert them. The artist, who is strongly influenced by many interactive and motion based digital media, has been very successful ever since 2011 when he had his first solo exhibition in the city of Singapore. His latest show, called Mystery Land, was held in 2016 at SPRMRK, also in Singapore. Mojoko is an active user of social media such as Instagram, Facebook, and Twitter, where we can find news and images related to his new artworks and upcoming shows.
Mojoko lives and works in Singapore.
Featured image: Mojoko's Portrait
All images courtesy of the artist.
.