Monica Bonvicini is an Italian visual artist well-known for her sculptures and installations which are dry-humored and direct, offering a lot of social, political and historical references. Bonvicini's sculptural pieces explore the relationship between architecture, power, gender and control and they always establish a strong connection with the sites where they are exhibited. In addition to her main work, Bonvicini is also a video artist, photographer, and professor.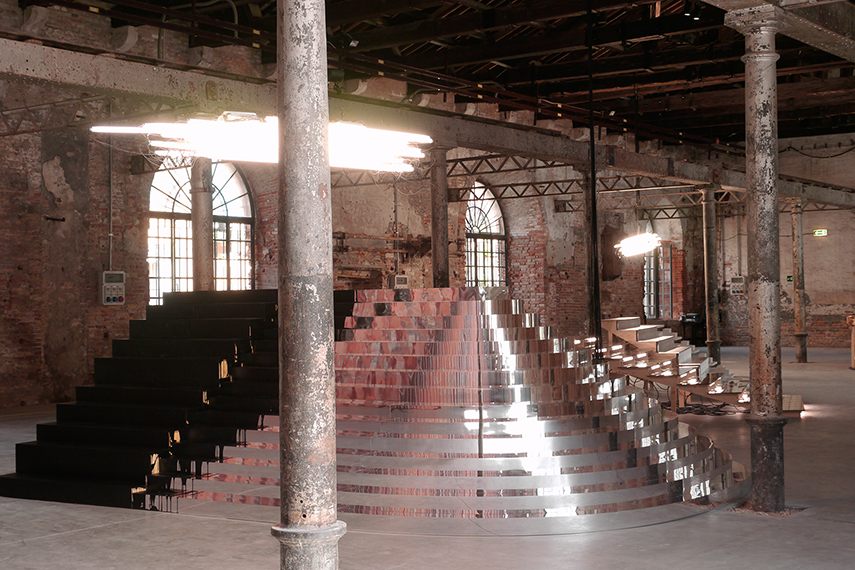 Humor in Socio-Cultural Topics
Bonvicini was born in the mid-60s in Venice, Italy and she studied in Berlin and at Cal Arts, Valencia, CA. Since 2003, she has been working as a professor of performative arts and sculpture at the Academy of Fine Arts in Vienna. She emerged as a visual artist and started her international career in the mid-1990s. Bonvicini is best known for her works that question the ambiguity of language and the new significance of freedom. She often incorporates humor in her works and this approach has been at the very core of her work since her early exhibitions at the California Institute of the Arts. I believe that humor is important and even necessary in order to avoid falling into didacticism or arrogance, the artist said in a recent interview.  Bonvicini always aims at challenging the viewer's perspective through her unique ways to address socio-cultural topics. Bonvicini claims that Bruce Nauman is a huge influence when it comes to her artistic style since Nauman's work also explores the meaning of human freedom through sculptures, videos, lights, and sounds.
Bonvicini is best known for her works that question the significance of freedom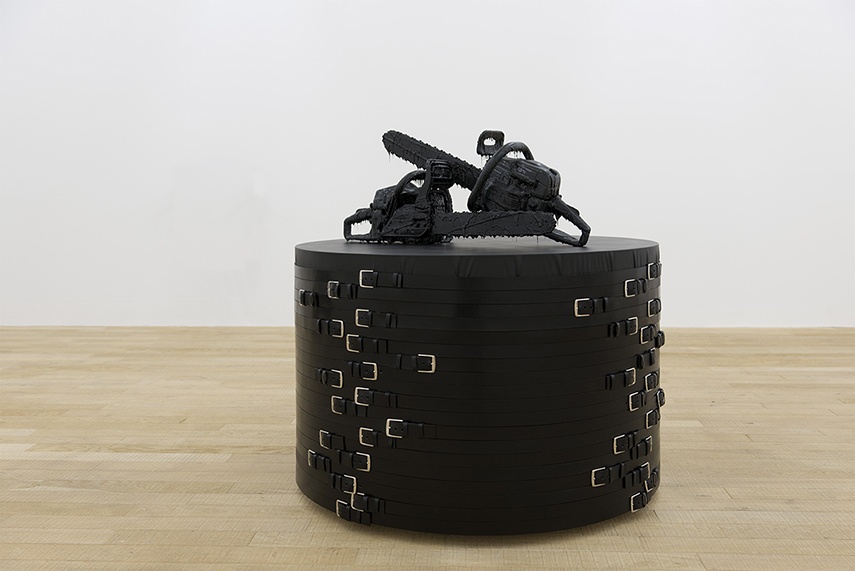 Role of Sexuality and Fetishism
Sexuality was the point of entry when it comes to Bonvicini's approach to architecture. For instance, in her early work called Wallfuckin', from 1995,  a woman rubs herself against a wall, while in Pavilion, from 2002, there's a seat designed in S&M. Bonvicini started exploring sexuality for two reasons - she was reading a lot of gender theories and she was interested in stereotypes in the fields of both gender and architecture. Beyond these stereotypes, sexuality is something everyone knows. You have something under your belt and something over your head, and you need both, Bonvicini claims. Another Bonvicini's piece that deals with sexuality was also made in 2002 and it is called The Fetishism of Commodities. This work confronts Marx's ideas about labour and explores the psychology behind S&M sexuality, which is based on power exchange. The similar approach is used in Black, again from 2002, which represents a dark, fenced-in space, with objects made of chains and leather.
Sexuality was the point of entry in Bonvicini's approach to architecture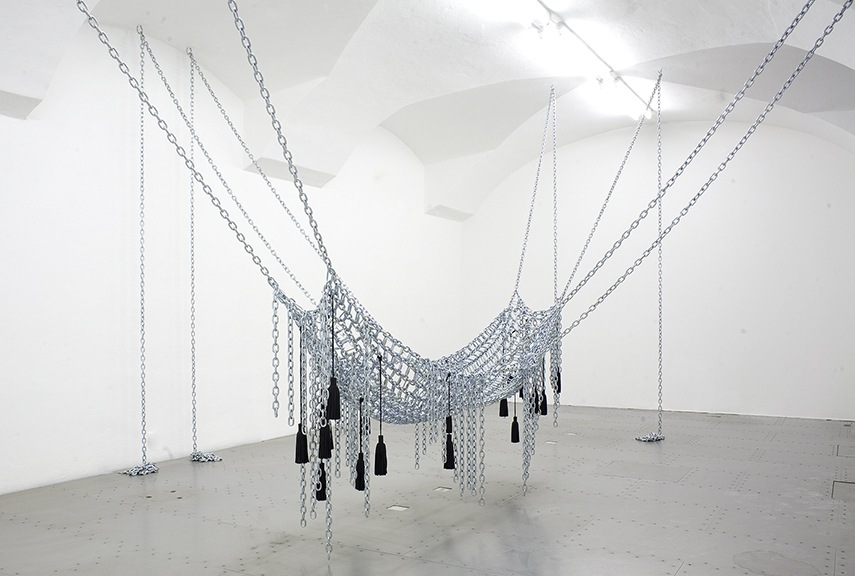 Language is not a Cage
In addition to sexuality, a lot of Bonvicini's pieces deal with the possibilities and limits of language. She quotes a famous linguist  Wittgenstein - Try to break the border of language? Language is not a cage. In her project under the same name, Cage, Bonvicini has built the word CAGE within the space arranged as a maze, so that visitors couldn't escape  the structure easily. Her other project dealing with words and the role of language is the video where the word ANGST is destroyed and the remains of the word are used to build the word FEAR. All of her works featuring various words focus on the process of art making or destroying rather than the aesthetical  value of the artwork itself.
A lot of Bonvicini's pieces deal with the possibilities and limits of language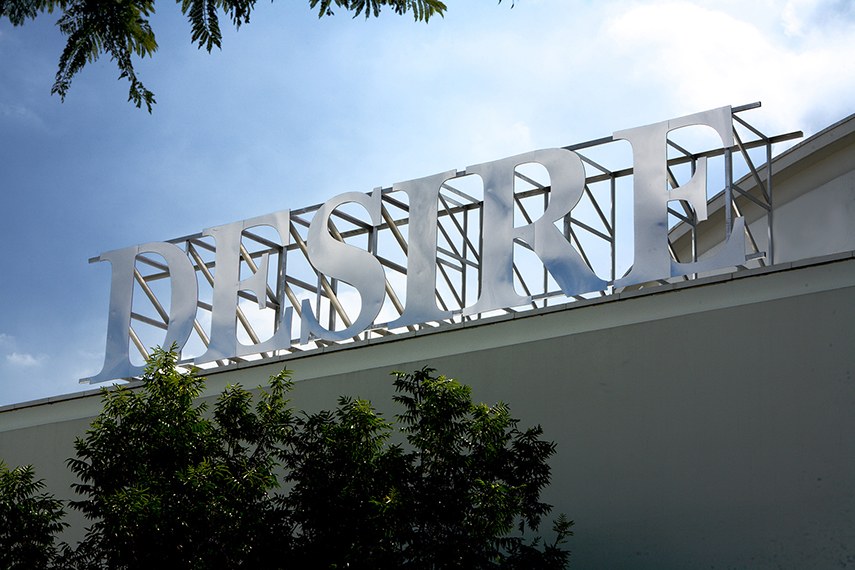 Power and Authority of Architecture
Bonvicini believes that architecture and the art world are close related to the ideas of power, money, ambitious and authority. Furthermore, architecture represents a latent bridge between politics and culture, and it allows us to literally build history. Artists seem to be in the great positions when it comes to building history, since they are allowed to do anything, as long as it makes a certain tangible impact, which is something that Bonvicini's work succeeded in. In 2012, she has appointed Commander of the Order of Merit of the Italian Republic  and her works have been permanently exhibited in a couple of museums and galleries throughout Europe.
Monica Bonvicini lives and works in Berlin, Germany.
Featured image: Monica Bonvicini's Portrait - image via vogue.it
All other images courtesy of the artist.