Monique van Steen is a Dutch painter, living and working in Barcelona, Spain. She is known for her Pop Art style portraits, which she calls Beauties.
She was born in 1976 in Breda, Netherlands, where she studied fine arts at Hogeschool voor Kunst en Vormgeving in Den Bosch from 1994 to 1999. While studying in the Netherlands, Monique received an Erasmus grant in 1997. She chose to study at the Universidad Politécnica de Valencia Jaume I in Valencia, Spain. During her studies abroad, Van Steen found out that her philosophy of life had more similarities with the one of artists in Spain.
Harpalice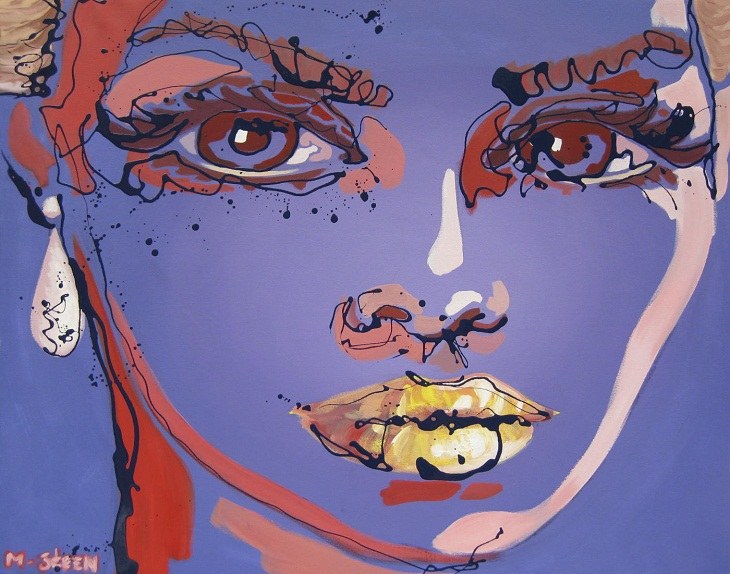 Relocating to Spain and the Mediterranean light had a great influence on her art, especially when it comes to her color palette. In the Netherlands she majored in ceramic sculpture and worked in Chinese ink on paper, but around 2005/2006 she switched to painting on canvas. However, the influence of Chinese ink drawings is still significant, and can be seen in her colorful paintings. When creating her works, Van Steen uses the technique of dripping. Her works portray classic beauty through close-ups of faces, resembling the beauty world of magazines and fashion advertisements.
Her work was featured in numerous publications. She exhibited her work in many solo and group exhibitions both in Spain and in other countries, such as Austria, Australia, Jordan, France and Germany.
Oritia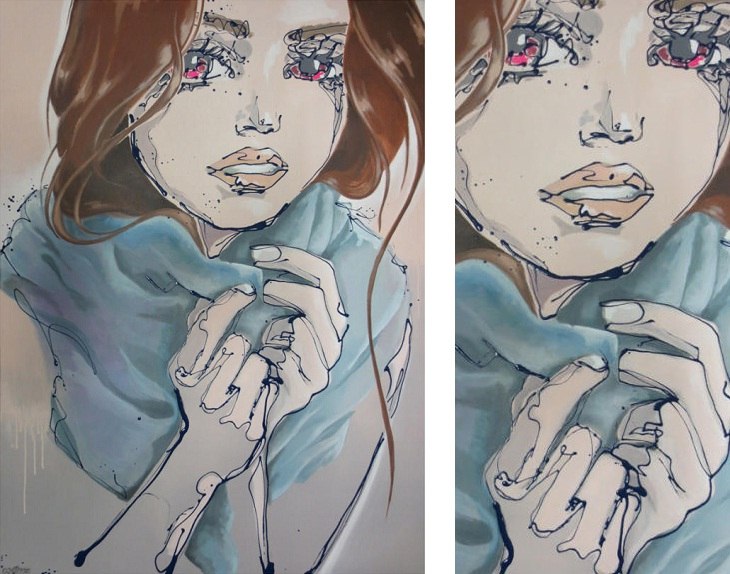 The artist is represented by 19 Karen Contemporary Artspace in Gold Coast, Australia.
Monique van Steen lives and works in Barcelona, Spain.
All images courtesy of the artist and 19 Karen Contemporary Artspace