Morran Ben Lahcen is a Moroccan self-taught artist, best known for his cross-shaped sculptures which represent the verticality and horizontality of human life.
Morran was born in 1982 in Morocco. His considerable talent was evident from an early age, when he was passionate about drawing. The diversity of nature – it colors and shapes – made an impression on young Ben Lahcen. His artistic career started in the 90s, when he primarily did graffiti. The idea for this kind of expression came from a movie about New York.
Paintings by Morran Ben Lahcen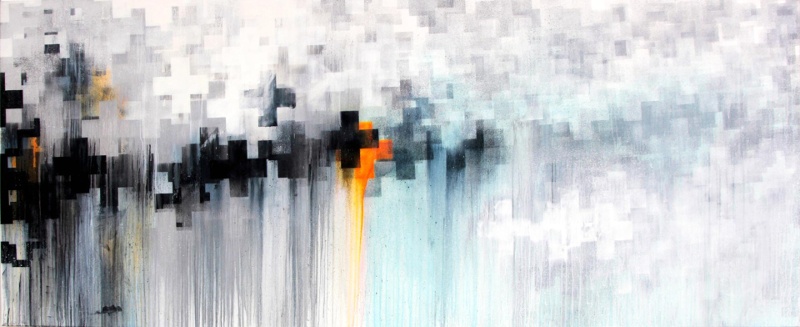 Morran's artistic drive grew over the years, and he moved from graffiti to sculpture and painting. He always looks for different materials, styles or colors. The artist's sculptures represent the complexity and multidimensionality of human beings. This concept is reduced to only two lines – horizontal and vertical – with manifold meaning. The horizontality symbolizes a man's life – his existence and concerns, worries, and aspirations, whereas the verticality stands for the human capacity to open up spiritually. It also symbolizes creation and the crushing weight of horizontal nature of humans.
Ben Lahcen's sculptures are also concerned with the physical characteristics of the materials that make them up. Morran uses industrial materials, such as plexiglass, as it creates volumes. The color often reflects the nature of his materials.
Sculptures by Morran Ben Lahcen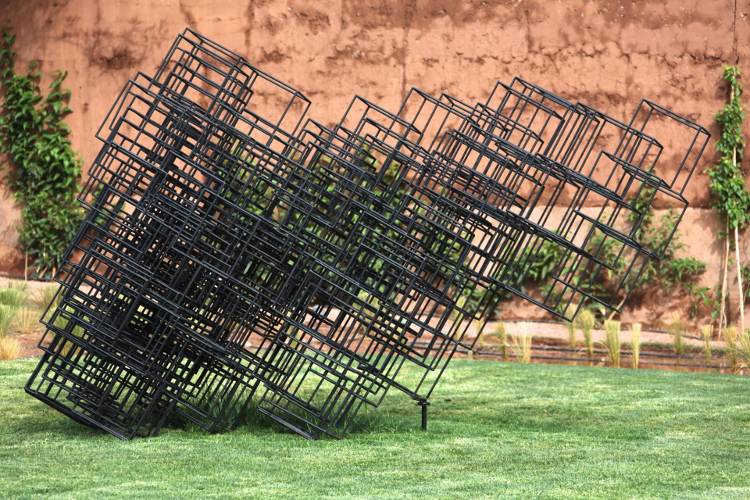 Publically and critically highly acclaimed, the Moroccan artist had his pieces displayed at numerous different venues. He was one of the people who led a street art project in Casablanca in 2012 and 2013.
Since 2013, Morran Ben Lahcen has been represented by the David Bloch Gallery in Marrakech.
Featured image by Mohamed Sebbane
All artworks are courtesy of the David Bloch Gallery