MOST is a German street artist, best known for experimenting with a square format, quite controversial for the graffiti world.
Being the first generation of style writers, MOST comes from its very beginning. It has been more than two decades since he created his first piece in the 90s.
MOST - 20 years in the Graffiti world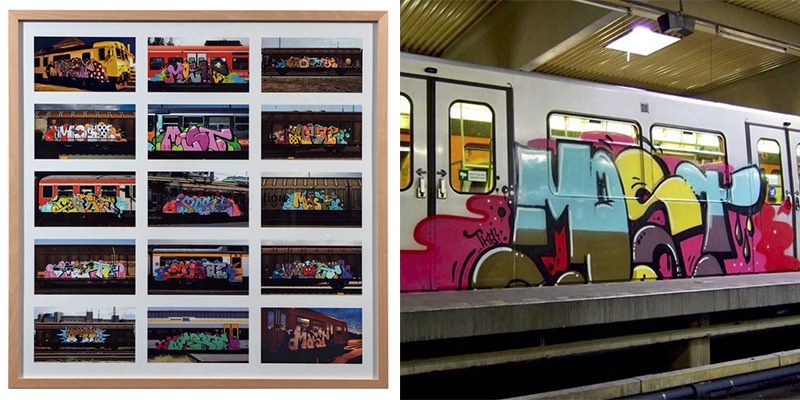 MOST became notorious for his typographic marks: tags, throw ups and pieces on walls and trains, in many international cities. Gaining an attention and respect – he felt that it was time for something new. Something that came very close to unusual experiment in the graffiti world. For that, he had to create that conscious step of taking his art into the gallery. MOST's first solo show titled Hip to be square was held in Partisan Creative Corner presented the result of the experiment - an evolutionary step in the formal dimension of his work.
The square actually doesn't exist in graffiti. Better said, it did not existed until his 2015 exhibition. Fusing this shape that holds so much power in the World Wide Web (just take Instagram or profile picture on Facebook as an example), MOST decided to question that format in the world he lives and works - in the street art.
Hip to be square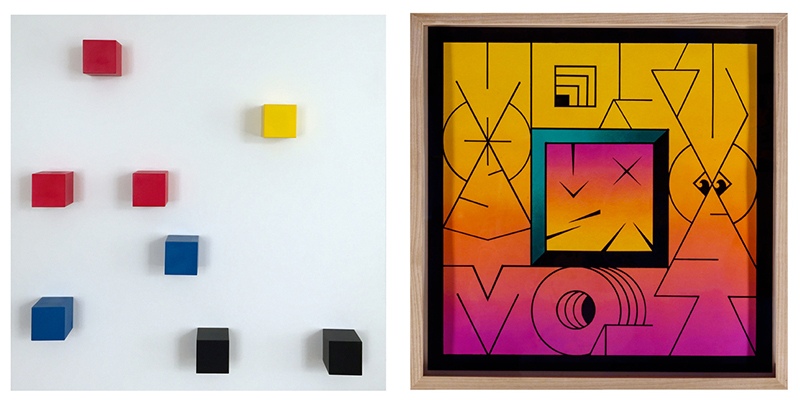 This artist played a little with the letters, transforming them into abstraction, delimited in the world of the square. Once put there, the only thing that is left is to observe this fascinating dialog between frame and content – enjoying its correlation.
Anyway, the experiment was a success, and MOST did not lose for a second his street art integrity as he stayed true to himself and the idea of graffiti writing.
He is represented by Art is Just a Four Letter Word gallery.
MOST lives in Germany.
Featured image: MOST - detail from an artwork from Hip to be square exhibition, 2015
All images copyright © the artist