Mr Klevra is an Italian street artist, illustrator and painter, best known for his large-scale murals which can be spotted on the streets of Rome. Born in 1978 in Rome, Mr Klevra has a degree in Civil Engineering. Parallel to studying, the artist nurtured his passion for art and started creating his street art pieces since 1994.
Placed somewhere in the middle on the spectrum between surreal and cartoonish, Mr Klevra's paintings and murals combine pop culture with Orthodox Christian iconography. In the artist's world, a new kind of sacredness is created when human and animal characters are juxtaposed alongside religious symbols.
Mr Klevra's Artworks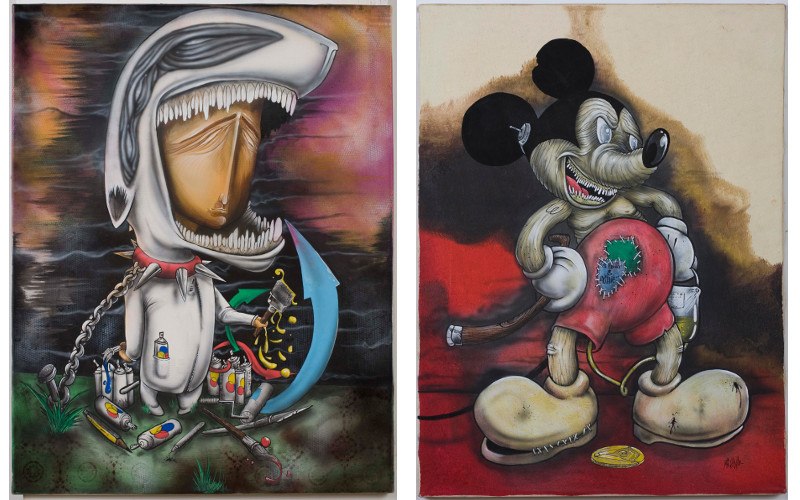 For his body of work, Mr Klevra uses a range of colors typical for religious art, such as rich hues of burgundy, deep blue and gold. As his style developed and improved during his career, the artist took a course of Byzantine iconography at some point, and its influence can be seen in his present works. Mr Klevra's works are now characterized by detailed painting technique, filled with color shades, written and hidden symbols of various kinds. Mr Klevra also creates drawings, illustrations and sketches on shredded paper, newspapers, and magazines.
Ecce Homo mural in Rome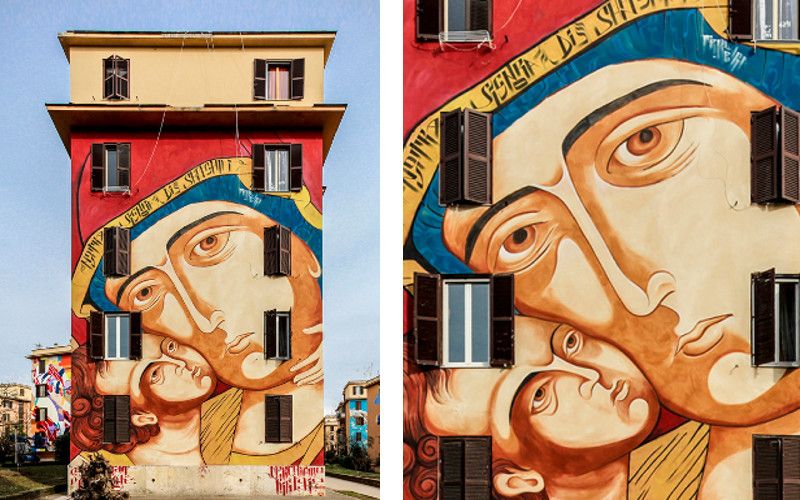 Along with other street artists, Mr Klevra participated in Big City Life Festival with a goal to culturally enrich the Tor Marancia district of Rome. For this occasion, he painted Ecce Homo mural on an abandoned building, as an honor to many homeless people which are sleeping there, on the ground between the cardboard boxes.
Mr Klevra is represented by 999contemporary art gallery, located in Rome.
Mr Klevra lives and works in Rome, Italy.
All images copyright © the artist