Mr OneTeas, aka Anthony Alberti is a contemporary artist born in Nice in 1984. He is a versatile artist who does graffiti, illustration and painting. His artworks often carry strong social messages, like in The Wack Donalds Project, which started in 2011. The artist's work was even commended by Prince Albert of Monaco.
Art by Mr OneTeas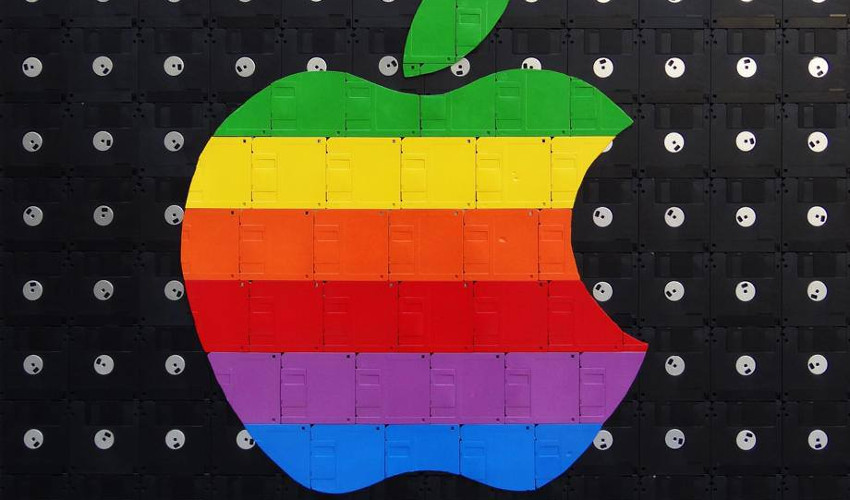 He is inspired by humanity, relations between society and politics, pop and neo-pop, simply said, everything around him. He also tackles some of the burning social issues, like recycling and the bad effects of fast food. Mr OneTeas is a self-taught graffiti writer. Because of all the travels he took and all the people he had met, his skills improved over time. The artist discovered a passion for recycling, and even started re-using the materials he found in creation of his pieces.
All the Same but Different series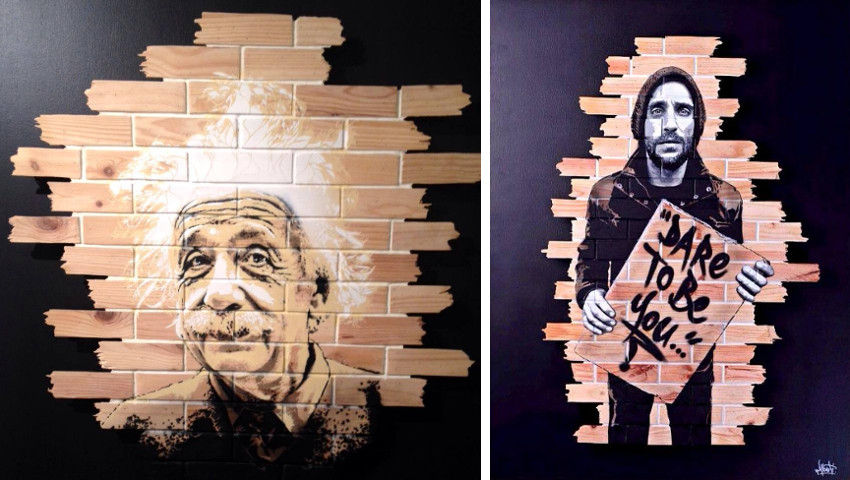 Jazz, soul, funk and hip-hop are the musical genres he prefers. He is also influenced by fellow artists, like Leonardo Da Vinci, Salvador Dali, Ernest Pignon-Ernest, Marcel Duchamp, Steve McCurry, Jen-Paul Goude and the literature of William Shakespeare, Jules Verne, Harry Harrison and Jean de la Fontaine. The artist enjoys in cinematography of Charlie Chaplin, Quentin Tarantino, George Lukas, Jacques Tati, Andrew Niccol and Stanley Kubrick.
Mr OneTeas realizes that most of the modern threats are not easily visible (like the threat of terrorist attack), and states that we have grown up with commercials coming from the big fast-food chains like McDonalds. There is no surprise there are in almost every part of the globe. His artworks in The Wack Donald's Project portray how exactly the fast food is bad for us and how much it's actually hurting us.
The Wack Donald's Project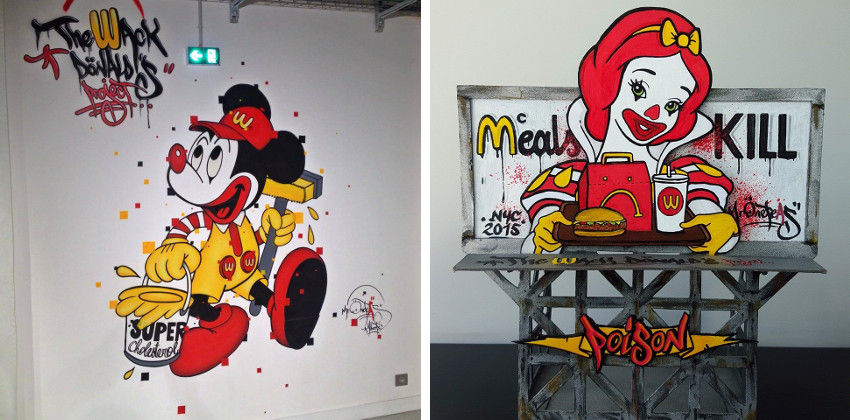 He is represented by GCA Gallery in Nice, France.
Mr OneTeas lives and works in Nice, France.
Featured image Copyright © Rich Blason Gazette.
All images Copyright © Mr OneTeas.