Noted for the astonishing and brilliant abstract forms found on her canvases, Mylène Kolé is a painter from the United States whose pieces have been slowly finding their way into several European galleries for years now. Her expressive paintings reveal the force of unexplored locations, the tension that emerges from the confrontation with others and general otherness. This fact combined with her charming visuals made sure Kolé's artworks stood out from all the rest due to the genuine journey they provided to the viewers.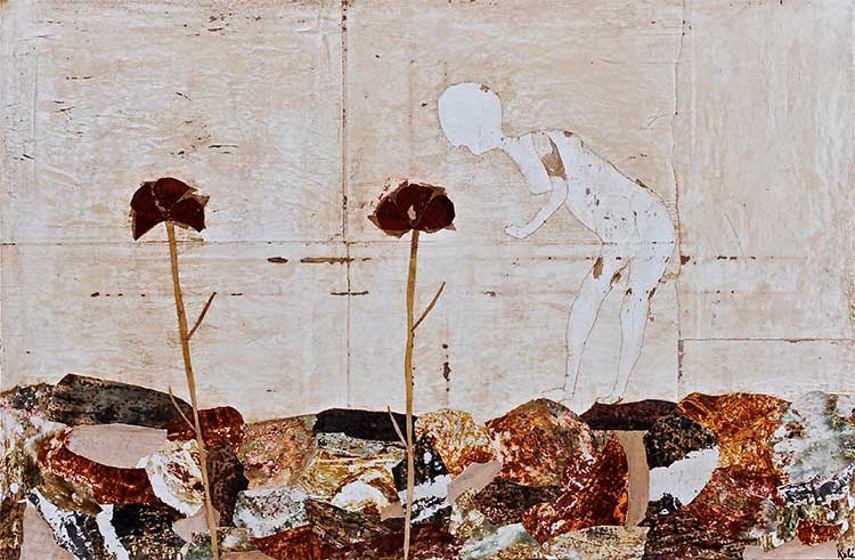 Mylene Kole and her Artistic Journey
As the artist herself had stated, Kolé has always lived in the present, without worrying about the future and all the uncertainties it holds. She was born during the year of 1970, in Washington DC. Her real name is Mylène Collet and it took some time before she changed it into her Kolé artistic alias. When she was but a small toddler, her father who was a sailor in the National Navy used to tell her about his numerous adventures in high seas of the Pacific islands and countless trips in Africa. This interest in traveling and escaping from reality sunk into Mylènes mind and this eventually proved to be a key aspect of her future career. Mylène's artistic vocabulary was mostly formed through that installed imagination and her contact with other painters. She produced her first works in Shlomo Levy's studio in 1990 and was subsequently selected at the Salon de Montrouge to represent France. After this huge stepping stone of her career, Kolé learned a lot from this new experience and decided to head for Camargue and join Pierre-Marie Brisson's studio in 2005. Her mature work leans a lot on human relationship and interactions, especially centering on the topic of collective memory as this seems to be one of Kolé's regular themes. Mylène's paintings oftentimes depict phantasmagorical beings, regularly in form of white meandering souls - white is a very symbolic and revealing color for this artist, so she does utilize it quite a lot.
Mylène Kolé's visual vocabulary regularly proves to be a genuine treat for the viewers because of her ability to utilize abstract forms to their maximum effect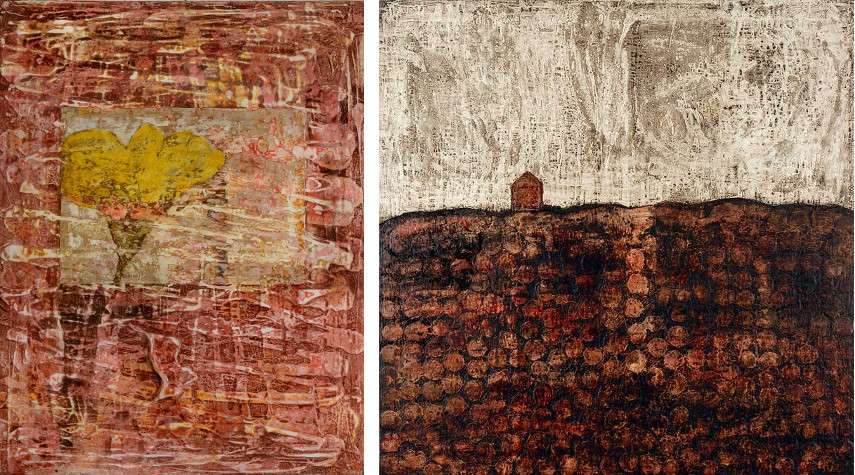 Going Back Home
In order to be closer to her origins, Mylène Kolé came back to U.S.A in 2009, allowing her latest artistic period to be played out in the city of San Francisco. Still subtly channeling the adventures of her father through her paintings, Mylène current artistic output is as imaginative and exciting as ever. By utilizing her art, Kolé continues to highlight the present moment, as opposed to a constant flight from the uncertain future.
This painter is represented by NDF Gallery.
Mylene Kole lives and works in the South of France.
Featured image: Mylene Kolé - Portrait of the artist in the galerie - Image courtesy of the Kolé
All images courtesy of the artist.