Nadine Faraj is a Canadian artist best known for her watercolor on paper work, transforming trivializing sex images from magazines into more human versions.
Immediate Intuition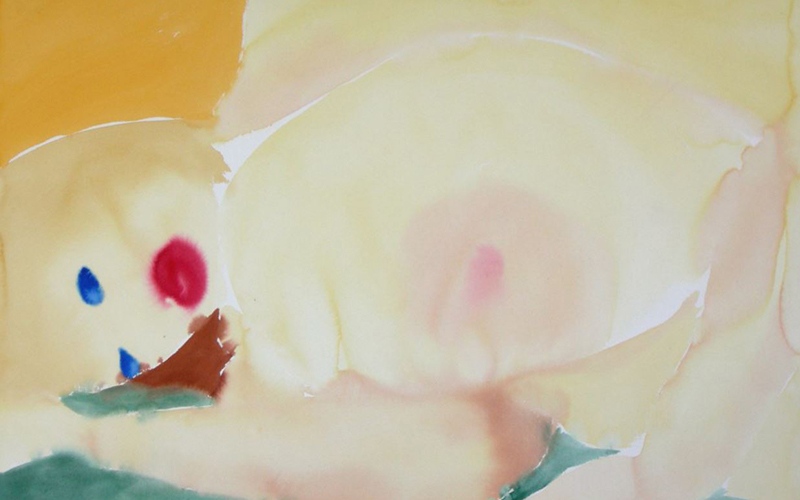 Faraj was born in 1977, in Montréal, Canada. She earned her Bachelor of Fine Arts from Montréal's Concordia University (on Susan Levin-Woods Award and the Millenium Scholarship) and her Master of Fine Art degree at the School of Visual Arts in New York. During 2008, Nadine took an intensive life and anatomical drawing courses at the École des Beaux-Arts in Paris. During that time, she attended an apprenticeship with a Canadian artist Yehouda Chaki.
What is characteristic for Faraj's work is that she deliberately uses such a subtle medium, as watercolor on paper is, just to present some very provocative scenes. By doing so, she creates e certain tension on paper, and she founds it very enjoyable as an artist. A gentle and soft technique she uses and an explicit scene she depicts are juxtaposed as two opposing forces.
Nadine Faraj's watercolor acts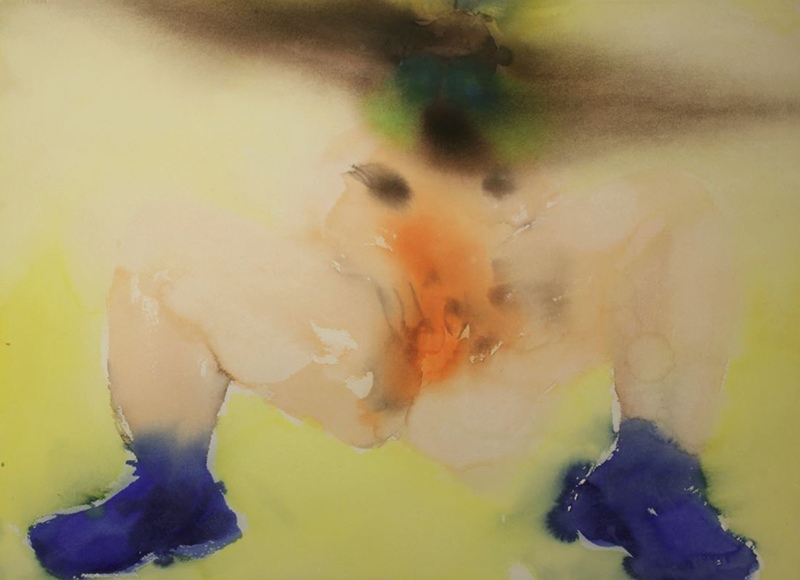 By using this wet technique, Nadine's work is exposed to color running, bleeding and expanding completely out of artist's hand or control. But, precisely this is what fascinates Nadine and she enjoys the broad range of this body reconfiguration:
"And I wonder, if I abstract bodies to the edge of recognition, can I reveal the souls that they contain?"
Faraj's paintings can be found in several private collections in Montréal, New York, Dubai, Lyon…
This artist is represented by Anna Zorina Gallery, where she held a Three Women Exhibition together with Alonsa Guevara and Patty Horing.
Nadine Faraj lives and works in Montréal, Canada.
All images copyright © the artist