Inspired by poetry and the world at large, Nancy Gifford is an artist who enjoys using materials in a way they were not meant to be used. Initially driven by an idea that her art needs to be informed by grids and rows of changing color and form, Nancy Gifford managed to break free of the grid and is now recognized for her boundless visual vocabulary. She is heavily influenced by her love for poetry, as explained by Nancy herself: I like to say… painting is the refuge of the failed poet…. What artist would not rather be a poet? Art is so laborious, at least the kind of art I do…

Her Road to Art and Inspirations Found Along the Way
Nancy Gifford studied psychology and art at Kent State University, after which she spent the next eight years living abroad. Working as a model allowed young Nancy to leave the farm and become a part of the culture world, meeting numerous filmmakers, dancers, writers, poets, musicians and artists along the way. This experience, combined with the visits to the museums and galleries of Europe, was what shaped Nancy Gifford's artistic vocabulary. Her mixed-media art career began in Los Angeles in the year of 1980 when Nancy started doing political and environmental work. As for her inspirations, Gifford views the works of Eva Hesse as a vital source - her work helped Nancy realize that using paint is not always a mandatory action. Other influences were Jenny Holzer's inclusion of text, Joseph Beuys's pathos, Ann Hamilton's grace, Marcel Duchamp's humor, Julian Schnabel's bits of advice and Anselm Kiefer's scope.

A Further Look at the Work of Nancy Gifford
My art is primarily narrative. The narrative informs the medium to a great extent. The narrative derives from my own history, from literature and poetry and also from the world at large. This is the way Nancy Gifford explains her art's style and nature. She tends to work in series, though the series can span many decades and often re-emerge, so no project is truly conclusive. As it was clued at earlier, environmental and political themes seem to present the core of Nancy's art, at least so far in her career. Technically speaking, repetition plays a big role in her art, a feature that resembles rhythm and is Gifford's way of paying homage to poetry.
Mainly concerned with repetition and unconventional ways of establishing narratives, the art of Nancy Gifford is one of the most unusual sets of pieces contemporary art has in its arsenal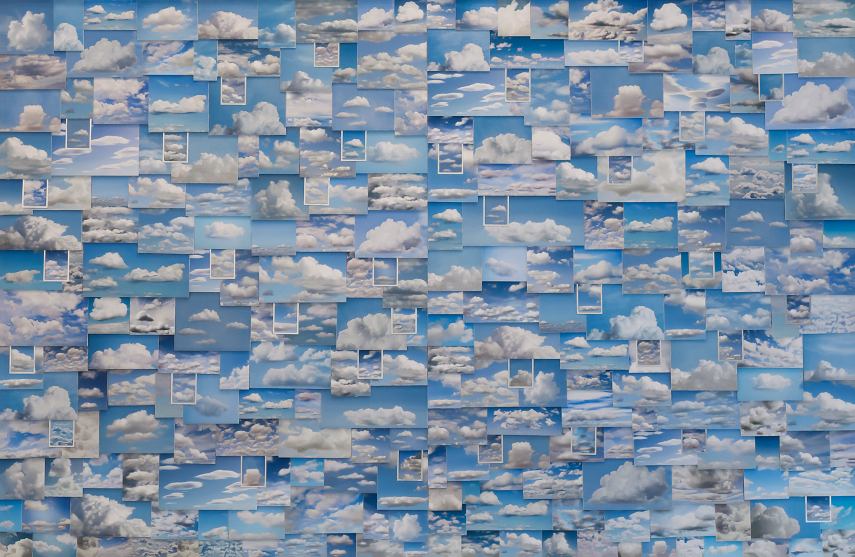 Anarchy Without Chaos
I like to say I love anarchy but hate chaos. This is very true in my art. My thoughts may not be ordered but their execution often is. A very intriguing and clever statement made by the artist herself, this may be the most precise way to define Nancy Gifford's body of work. In charge of her controlled turmoil, Nancy's hope is to lift spirits and incite her viewers: Mostly, I hope to inspire… if I can do what I do from where I came… then anyone can… also, I like to provoke a smile when I can. But some messages are just too serious for that…
Nancy Gifford lives and works in Montecito, CA, United States.
Featured image: Nancy Gifford - Photo of the artist - Image courtesy of the artist
All images courtesy of the artist.