Naoya Takahara is a Roma-based Japanese contemporary artist known for his works that explore the relationship between reality and illusion. Born in 1954 in Ehime, northwestern Shikoku, Japan, he moved to Tokyo to pursue his studies at the Tama University of Art.
Continents by Naoya Takahara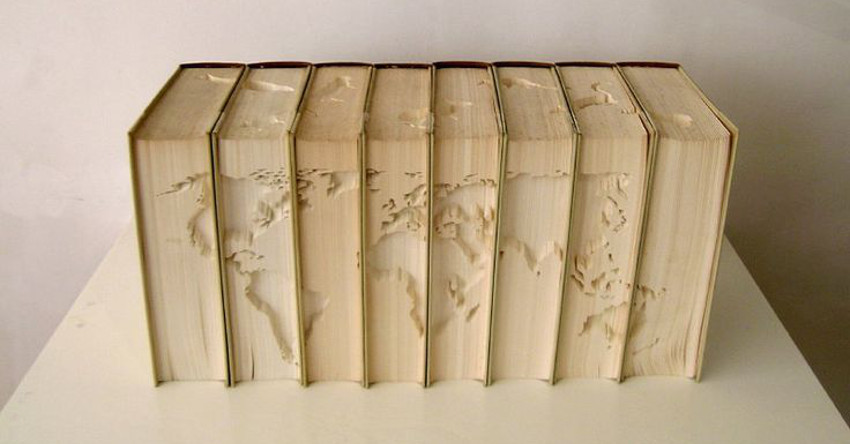 During his student years Takahara met a famous Korean artist and academic Lee Ufan who introduced him to the Mono-ha (usually translated as "School of Things" or "The world of things"), an art movement active from around 1968 to 1975. The Mono-ha artists tended to present natural and industrial materials such as stone, soil, wood, paper, cotton, steel plates, and paraffin — "things" (mono) — on their own or in combination with one another. The works focus as much on the interdependency of these various elements and the surrounding space as on the materials themselves.
Art by Naoya Takahara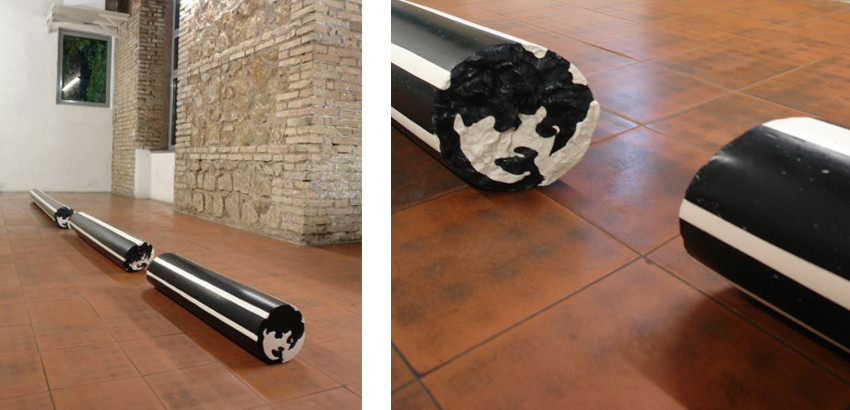 In 1976 Takahara left Japan and traveled extensively through Europe before finally settling down in his studio in Rome in the late seventies. In that time he was influenced by Giulio Paolini and Piero Manzoni's Conceptual Art, and the art by such artist as Sergio Lombardo, Maurizio Mochetti and Tano Festa. Although he experimented a lot, he gave the prevalence to the interest for the matter and for the object in itself. The focus of his art is the exploration of the relationship between reality and illusion. His work make the viewer become aware of his position in relation to the work by involving him in a kind of exchange not only intellectual but also poetical and emotional.
Bottone della Verita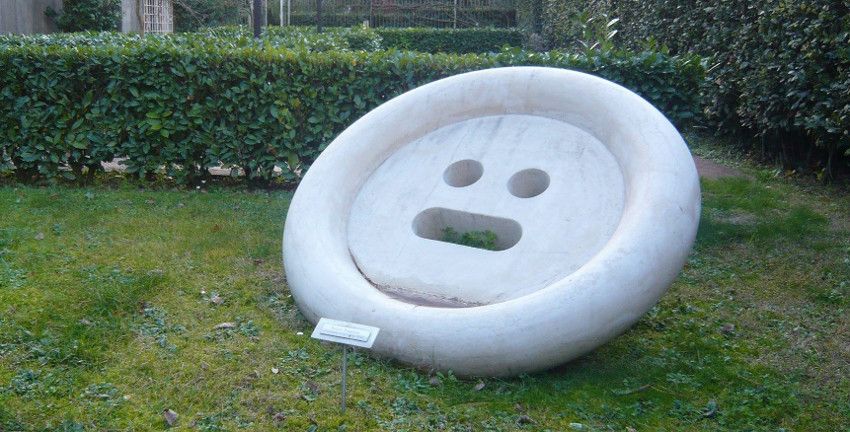 His work has been included in many exhibitions in Rome and beyond including at Galleria Nazionale d'Arte Moderna, Galleria Comunale d'Arte Contemporanea, the Museo Laboratorio of the Università La Sapienza, in Rome, Bianca Pilat gallery in Milan, Janus Avivson gallery, London, LADS Gallery, Osaka and Galleria Civica d'arte contemporanea, Termoli, to name a few.
He is represented by Wunderkammern, contemporary art gallery located in Rome.
Naoya Takahara lives and works in Rome, Italy.
Images courtesy © Naoya Takahara