Slimane Ismaili Alaoui, better known under the pseudonym Nassyo, is a French contemporary artist who works in different medium including painting, illustration and graffiti. Born in 1974, he is a self-taught artist who got involved in the graffiti in the early 1990s within his group KDS (Kamikazes of Spray), and crews such as BAK, VAD, TW, DKA. Later he stood out in solo working on walls, train sidings and high up on the rooftops of Paris.
Graffiti by Nassyo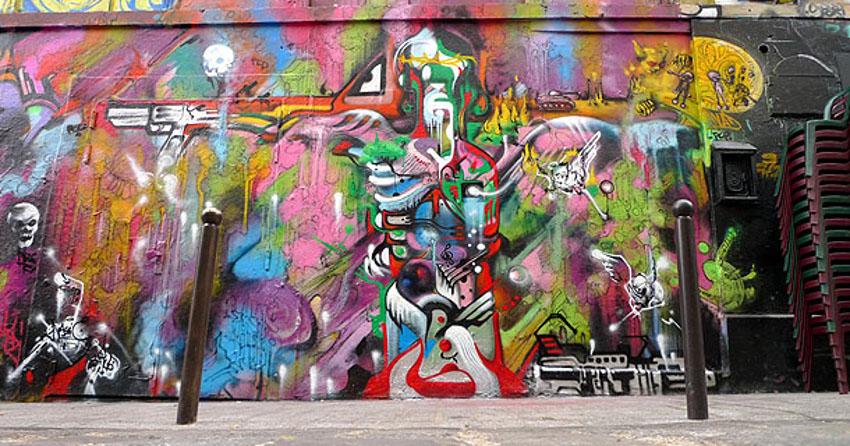 In a brief period of time, he became one of the specialists of graffiti art scene and one of a key figures of the 1990s Parisian stage, impressing more than a generation. He developed a form of free style like the Bad Boys Crew (BBC), making outstandingly diverse and powerful pieces within a limited palette of colours. He goes beyond the mere lettering to include characters, resort to automatic writing and influences like comic book, sci-fi movies, classical painting and technical drawing.
Artworks by Nassyo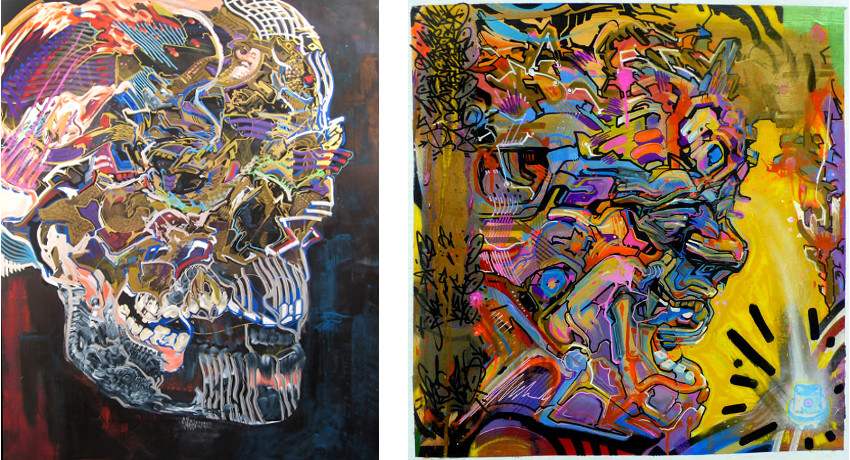 He began working on canvas at the beginning of the 2000s, particularly from 2003 when he decided to channele most of his energy into a studio work, but without abandoning street art. He likes to illustrate the construction machinery, assembly lines, human anatomy, the border or complementarity between man and mechanics, all with a cynical edge. His favorite subjects revolve around the transformation often featuring futuristic elements.
He is represented by David Bloch Gallery in Marrakesh, Marocco, and Galerie Celal in Paris, France where he had his solo show in Autumn 2013.
Artworks by Nassyo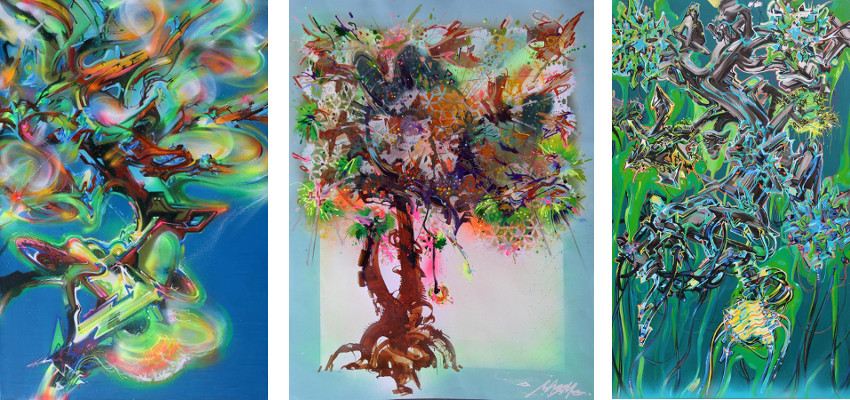 Nassyo lives and works in Paris.
Feature photo © Maxime Fardeau
All images courtesy © Nassyo